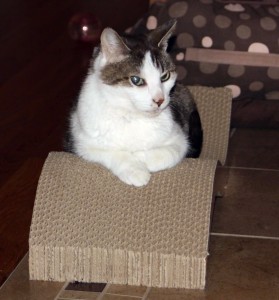 Friends, I have tried to warn Lazy Leopard to be careful what he shares on his twitter account.  Bad Kitty didn't want him to get his own account just for this very reason.  You see, Lazy Leopard is somewhat ornery.  He likes to have fun and sometimes he just doesn't think ahead before he acts.
The  laptop computer was left unattended today and it was just enough time for Lazy Leopard to set up  his account and send out his first tweet.  Not only did he send out a tweet, but he attached an image of himself with the tweet. Now this image is out in space and can be viewed by any feline, large or small.
We know that Lazy Leopard was just acting silly, but this photo, with his come hither eyes, his tail curled around him and his paws stretched out might be interpreted as inappropriate for young kittens.
At first, Lazy Leopard tried to tell us that his account was hacked by the Backyard Possum. He said that the angle of the photo shows that the image was taken by Bossy Backyard Blue Jay and that Possum and BBBJ were in cahoots just to get him in trouble.
But when Bad Kitty and I checked the time it was highly unlikely that the Possum was out at that time of day. This image was clearly snapped by Lazy Leopard using a timer on the camera. Notice how part of his right paw is cropped out of the image.  Bossy Backyard Blue Jay just wouldn't have let that happen.  He is too meticulous in his work.
Finally,  Lazy Leopard admitted that he took the photo and he attached it to the tweet not meaning any harm, he said he was just having a little fun.  I hope he doesn't have to resign from the CIA (Cat Intelligence Agency)! We   are in the middle of a secret investigation.
We hope that you are not offended by the picture of him showing his wild side.  If you do decide to look, just remember that the image may not be suitable for Senior Cats and young kittens.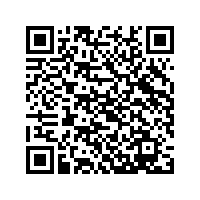 Well, what do you think? Should Lazy Leopard be allowed to remain a member of the CIA?