Annie and Eddie See Snow!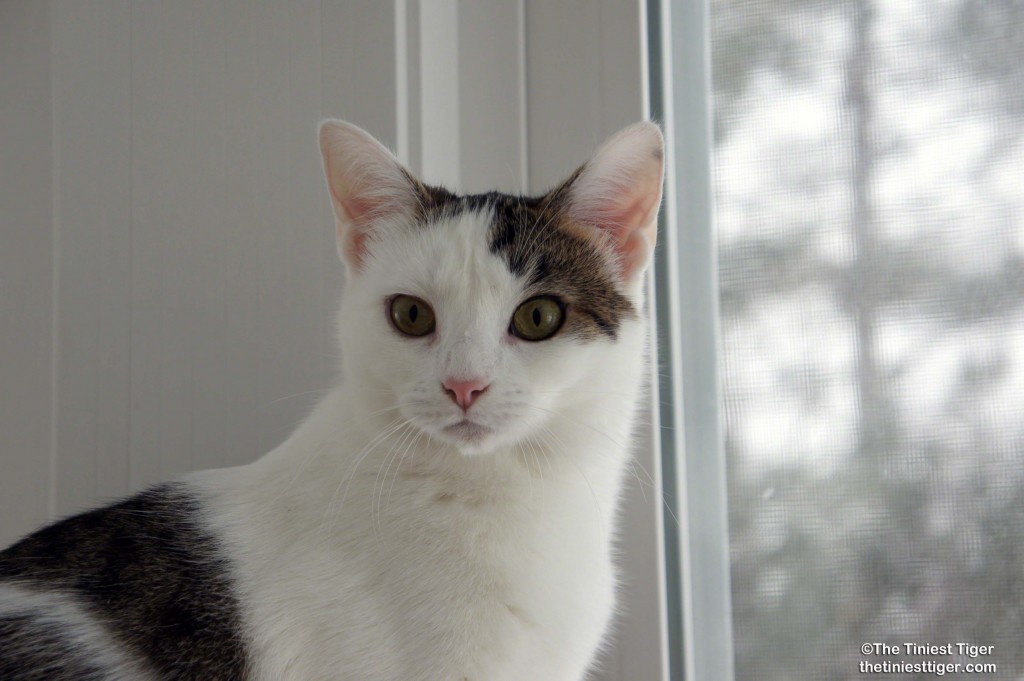 The first significant snow fall came this week and the ground is completely covered in white.  When the sun room was unlocked in the morning, Eddie  stopped dead in his tracks when he saw the covered ground.  Annie is fearless and her curiosity takes over any caution on her part, so she squeezed past Eddie and took her post on the Cat Power Tower.  The look on her face was priceless as she turned to look at Eddie.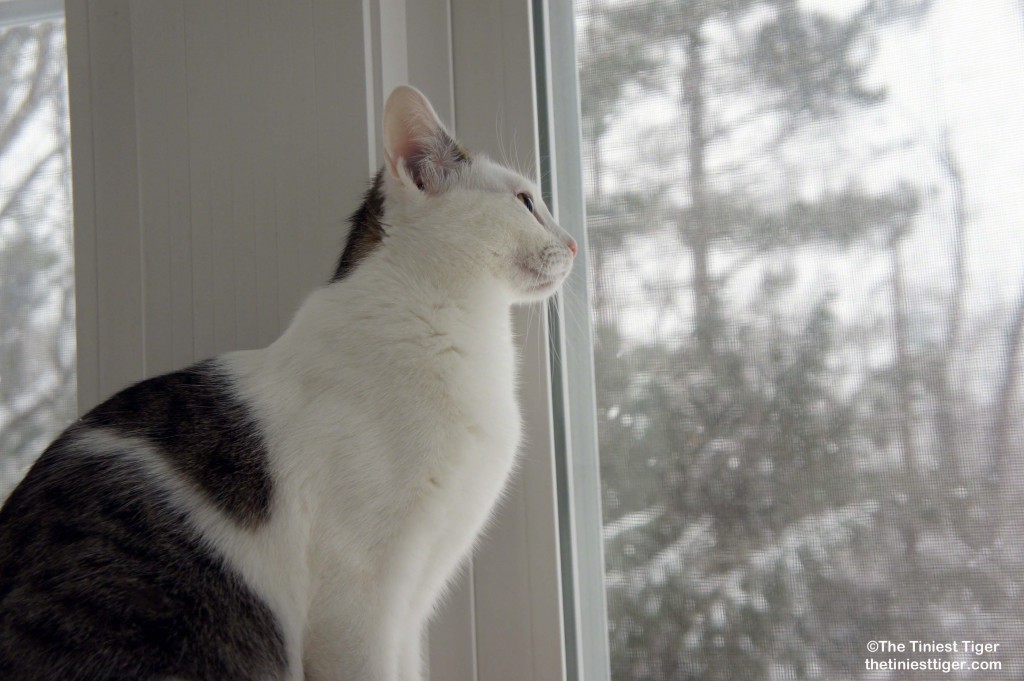 Annie analyzed the snow flakes while Eddie waited in the door way.  He wasn't quite sure it was safe to go out.  But after a few minutes and some encouragement from Annie, he made his way to the Cat Power Tower to do some investigating of his own. Eddie also had that surprised look on his face that made us laugh.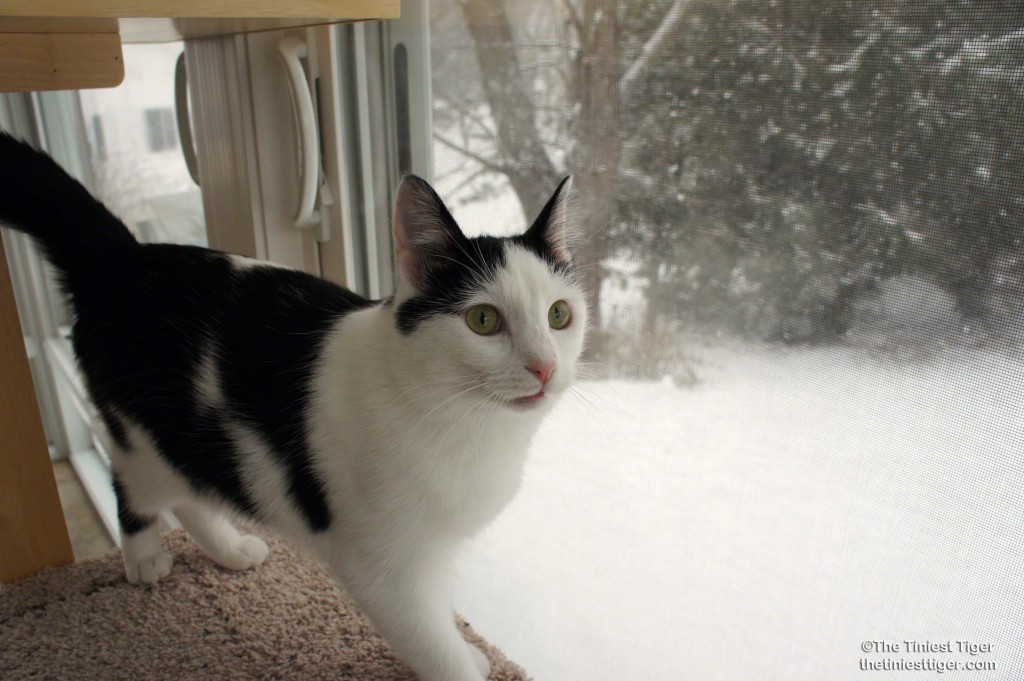 The kittens were fascinated with the falling snow.   They both spent the next few hours running, pouncing and watching the snow fall.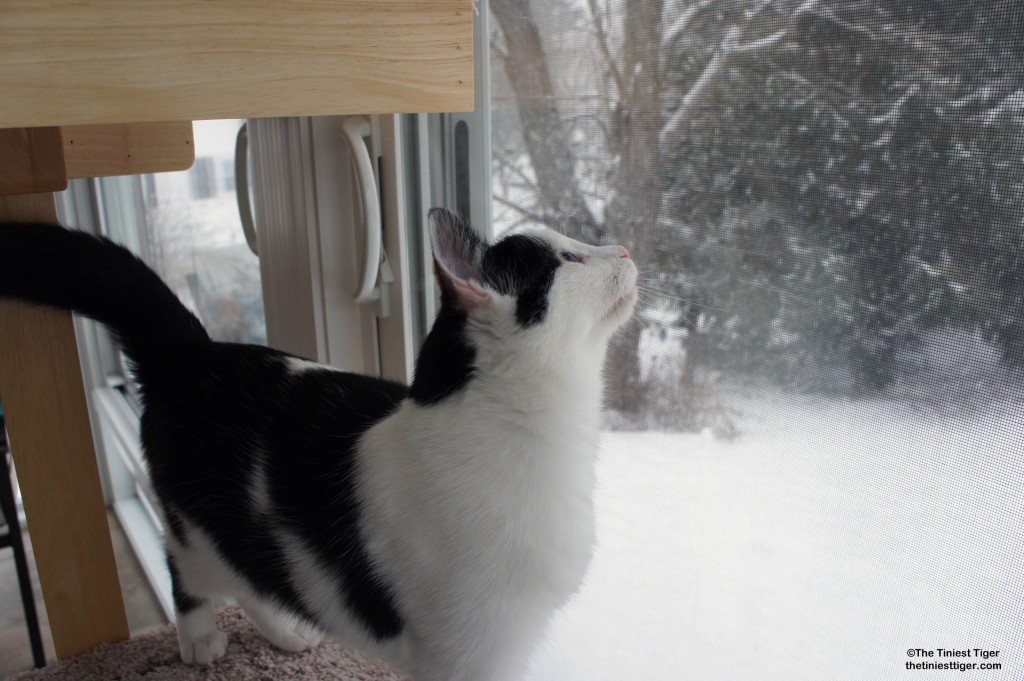 Annie thinks snow is super interesting.  She sits and tilts her head from side to side watching the falling snow.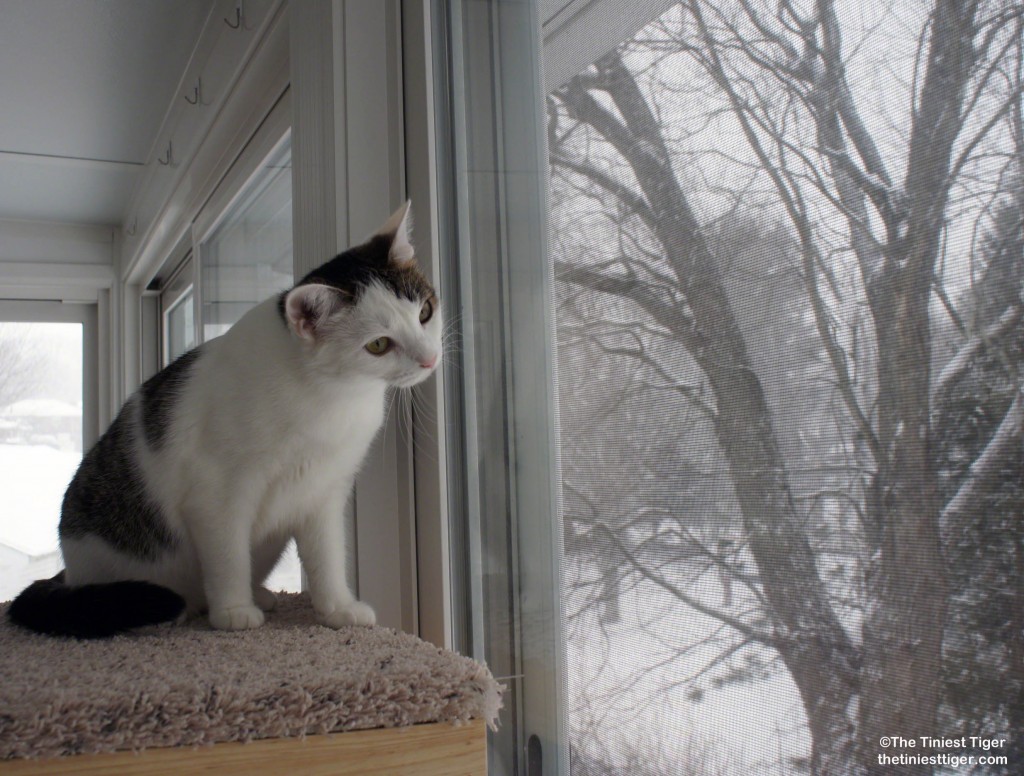 Eddie gets a close look at  the snow from a more relaxed position.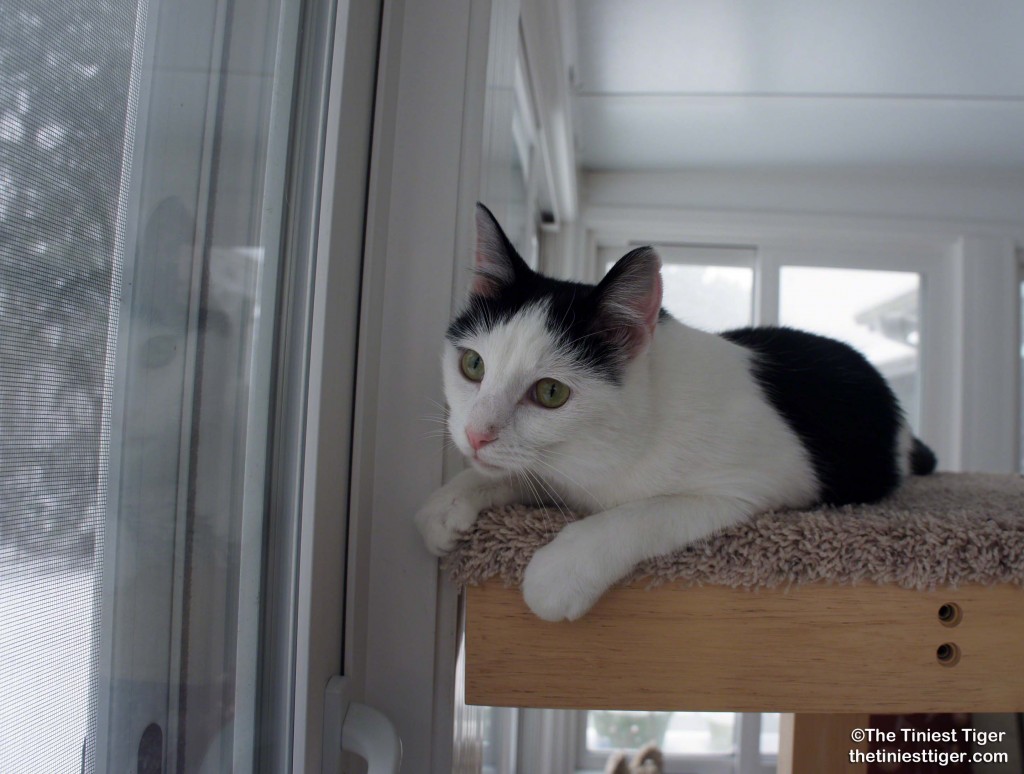 Mercy decided to find out what all the fuss was about in the sun room and he was not impressed.
Silly kittens, I have seen snow before.