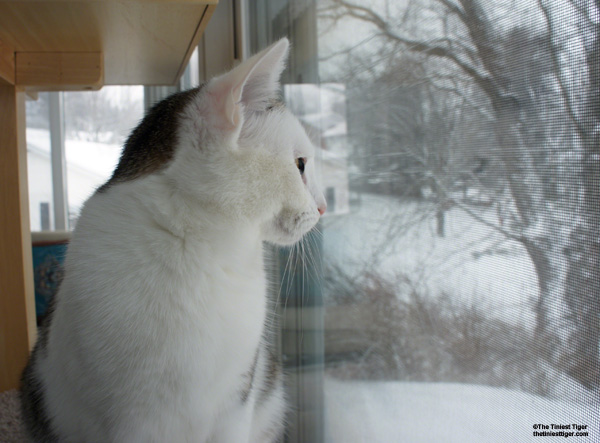 Another snowy day and the sun is hiding.  Winter was fun but now, not so much.  When the temperature outside is super cold it limits our time in the sun room. Today Eddie and I had high hopes when we heard the sun room door unlocked. We ran out to greet the sun but the sun was nowhere to be found.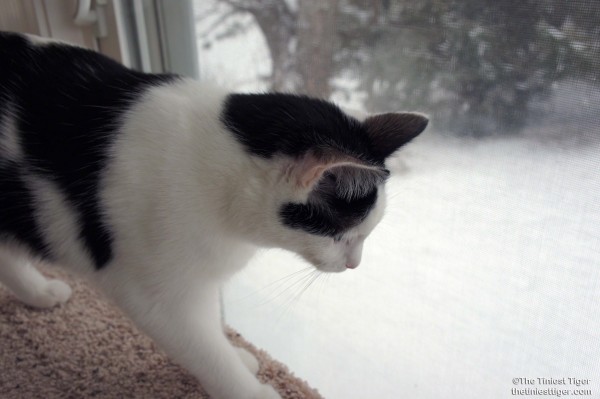 Bossy Backyard Blue Jay is even grumpier than usual and Lazy Leopard has moved inside for the first time in over 5 years!  This is our first winter so we don't have another winter to compare this one to but from what we understand this winter is really showing off and wearing out its welcome.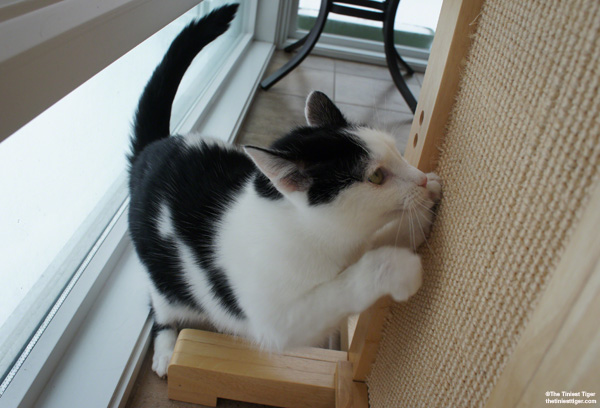 Eddie decided to take out his frustration on the scratching board on the Cat Power Tower.  He was really letting the sisal have it.  He said he felt a lot better after he scratched for a bit.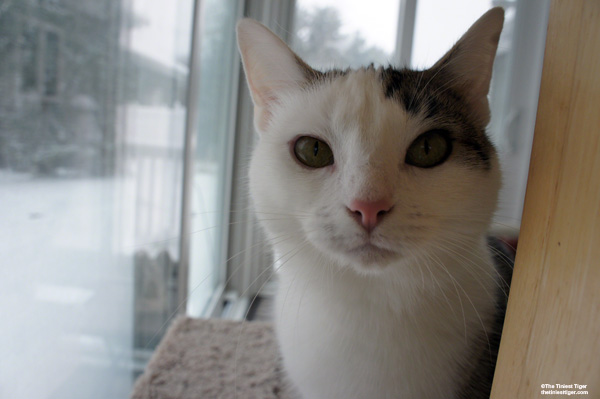 But then I got an idea.   If the sun won't come out and warm us up, then we need to find an alternative warming device.  I thought of the perfect solution to help us beat the winter blues.
I asked our dad  if he could create a substitute sun for us. At first he didn't understand what I was asking for so I had to focus all my energy on transferring my thoughts to him.  And it worked! He understood and got to work.  He did a great job.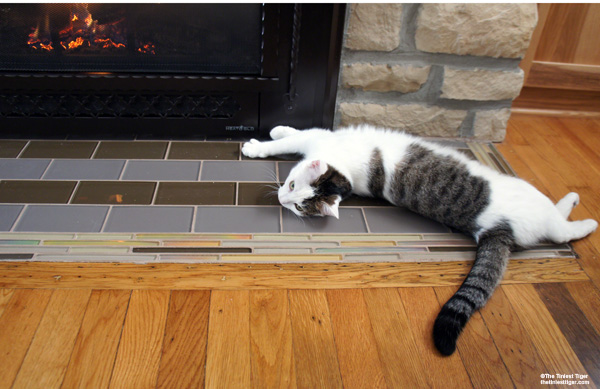 This feels so good and warm.   Now Eddie and I will wait by the warmth of the fire for the sun to shine.  I sure hope the sun doesn't take too long.  The fire is nice but nothing beats a nap in  sunshine.  Where is Eddie, you ask?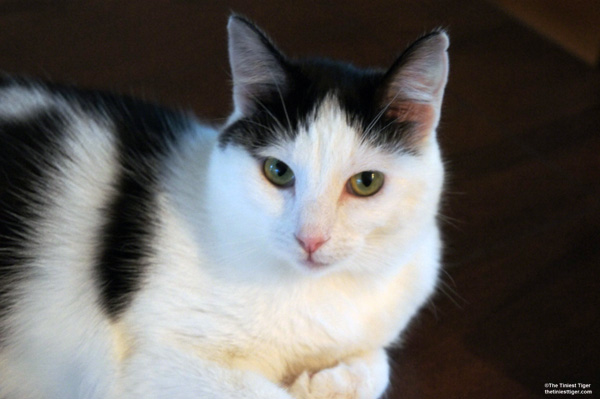 He prefers to bask in the light of the fire from a distance.
We hope you are staying warm and safe on this winter Saturday.  We learned a new thing to say too.  Meow for Now!  Thank you for stopping by and being our friend.