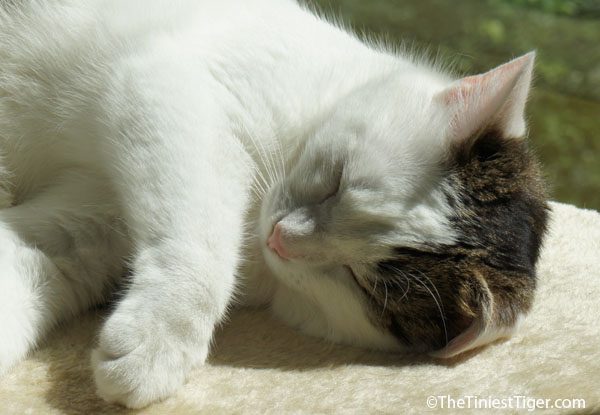 It has been an unusually cold and cloudy Spring but that hasn't deterred Eddie from knocking on the sunroom door just after he eats his breakfast. Eddie might be the first to ask for the door to be unlocked, but it doesn't take long for Mercy and Annie to follow him into the sunroom.
Lately, more often than not, the cats have been met with disappointment to find the sunroom chilly and no sun puddles filling up the room.  There are still birds to watch, and sometimes fox, raccoons, groundhogs and deer, but nothing feels as good as a nice nap in a sun puddle.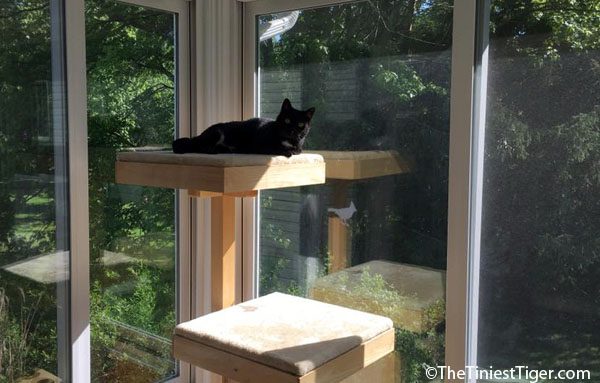 But this Sunday morning, even though the temperature is still unseasonably cold, the sun could be found providing warmth and light all over the sunroom.  Energized by the sun, Mercy couldn't contain his excitement as he leapt to the top level of the Cat Power Tower for the first time.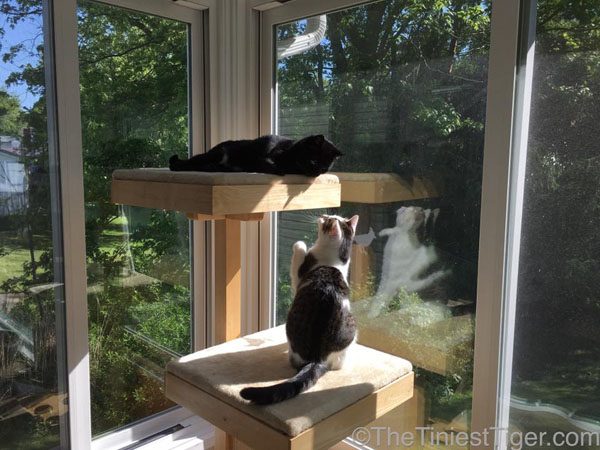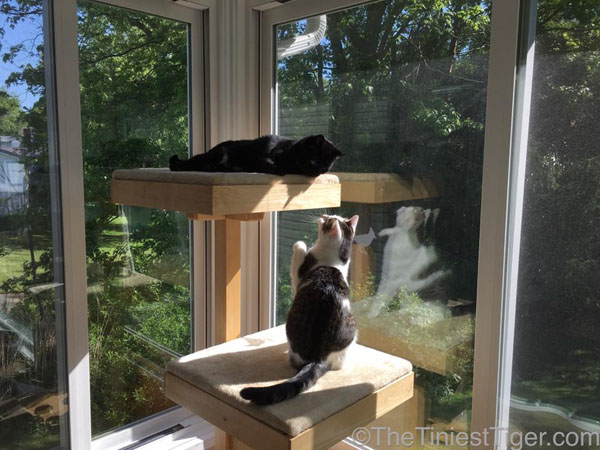 Annie wasn't sure she liked Mercy claiming the top of the tower.  She is used to getting her way and Eddie will share the top platform with her, but Mercy decided he wants to soak up the sun alone on the top of the tower.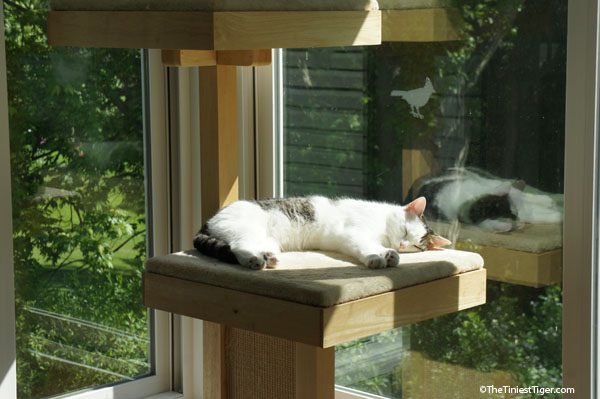 After a brief discussion, Annie decides that the sun feels pretty good on the middle platform too and maybe it is ok to allow Mercy to bask in the sun at the top of the tower.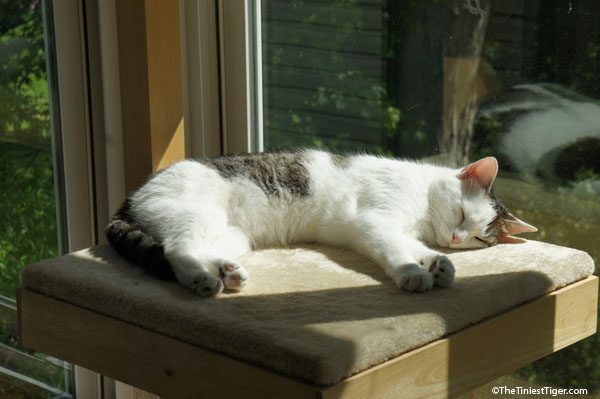 It didn't take too long for Annie to fall fast asleep covered in sunshine.
Eddie steered clear of the Cat Power Tower takeover thinking there was plenty of sunshine in the sunroom and not feeling up for a tussle with Mercy. Besides, Eddie knows the sun feels just as warm on the sofa.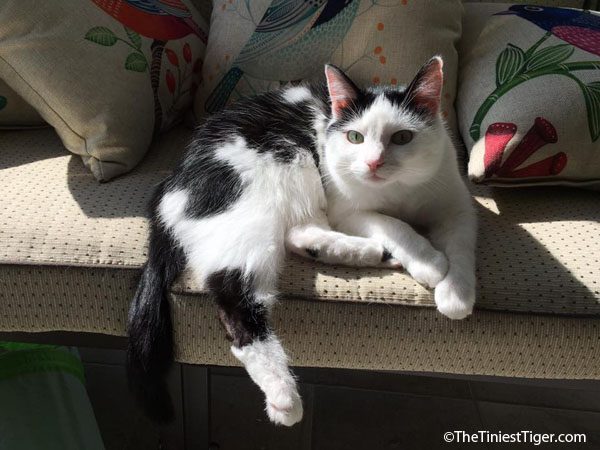 We wish you a peaceful Sunday and hope that you can take a nap in a sun puddle too.