Summer is a favorite time of  year for many but the hot humid days are not typically our favorite hair days.  I have naturally curly  hair and swim almost every morning during the summer months, so I have to try extra hard to tame my mane this time of year.  We added a few more cat themed hair accessories to Triple T Studios to help keep our hair under control.
Cat Shaped Hair Clips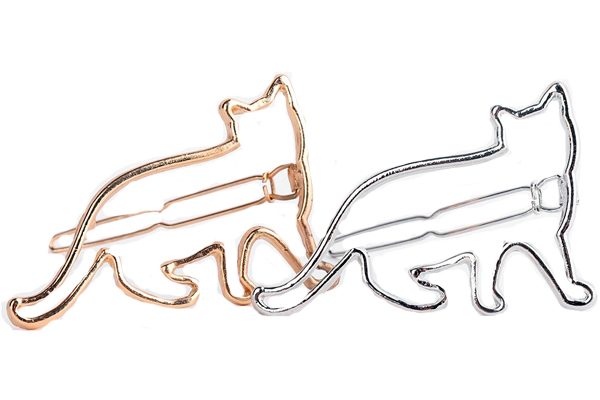 These adorable metal cat shaped hair clips are available in both silver and gold. The clasp holds the clip securely in place.
The clips are 2.5″ length and 1.4″ from tip of ear to paw height.
Big Cat Hair Pins: Tiger and Leopard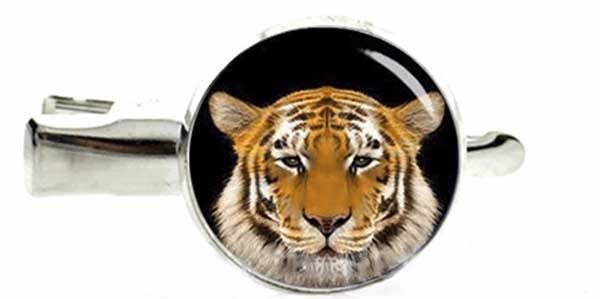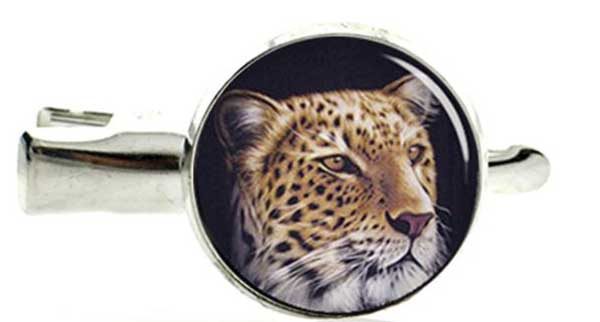 We love big cats too so when we saw these Tiger and Leopard Hair Pins we couldn't resist adding them to our collection.  The Big Cat Hair Pins are silver tone metal with a cabochon style image, are just under 2″ long with the cat image measuring just about .75″ in diameter.  They are the same size…pay no attention to my image cropping skills. 🙂
I Love Cats Elastic Hair Band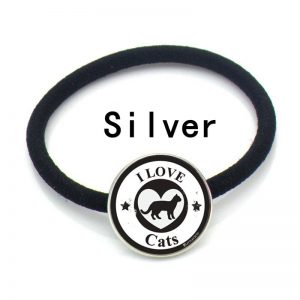 We added the I Love Cats Elastic Hair Band to the collection just for fun.  The cabochon style I Love Cats Image with a heart measures about .75″ in diameter.  Comfortable enough to wear on your wrist until you need it to pull your hair back.  I always have an elastic hair band with me so I was happy to add the I Love Cats Elastic Hair Band to my collection.
Cat Shaped Hair Pins
We still have in stock the purrfect accessory for your hair, these adorable cat shaped hair pins  available in both silver and gold.  Sold as a set of two and measure 2.5″ x 1″.
The Cat Themed Hair Accessories Giveaway
One member of The Tiniest Tiger community will receive a bundle of our  Cat Themed Hair Accessories from Triple T Studios.  One silver and one gold Cat Shaped Hair Clips, One Tiger and One Leopard Big Cat Hair Pin, Two I Love Cats Elastic Hair Band and two pairs Cat Shaped Hair  Pins, one silver and one gold.
If you can't wait, you can learn more about Triple T Studios here: Fashion With a Passion®
How to Enter
Enter your information in the contest widget so we know where to ship your prize if you win.
Let us know in the comment section below: How do you tame your mane?
This giveaway is open to everyone! Void Where Prohibited