Does Your Cat Need Project Pet Slim Down?
My parents might say a lot of things about me like; I am mischievous, talkative and smart but one thing I am not, is a fat cat.  I am the perfect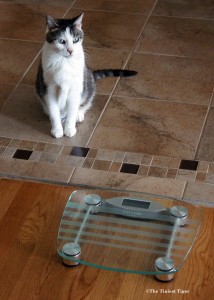 weight for my body type.   There was a time when I was a bit too thin when I was recovering from pancreatitis, but now I am wearing my 7 pounds well.  My brother Mercy, well…. ok.. he is also at a good weight for his body type.  Weighing in at 10.4 lbs. our doctors tell us he is in great shape.  He is just a bigger cat than I am, bigger boned and he really is. He is not just saying he is big boned to try to cover up the fact that he might be a bit chunky from all of those treats my grandma gives him.  But Mercy and I are in the minority of cats in the United States. Did you know that 55% of cats in the United State are overweight or obese?
In fact, it is not just cats, dogs too are overweight too even with all that in and out bathroom business and organized walking they do.  It has gotten so out of control that there is now an Association for Pet Obesity Prevention and the 2011 Pet Obesity Study found that 93 million cats and dogs are considered overweight or obese.
Friends, it is time that we all face the numbers on the scale.
Because we might need a little help getting started Purina teamed up with Target to create Project:Pet Slim Down. Purina created this online program to help your cat and dog lose weight. Cats and dogs at a healthy weight enjoy happier lives and Purina made it a mission to help every pet parent enable their cat and dog to achieve that weight.   Read the rest of this entry »
Enter your Cat Video Before May 1, 2013!
The call for entries for the Internet Cat Video Festival 2013  deadline is approaching.  Make sure you get your feline film entered ASAP! Here is the link to enter your video.  Cat Video Entry Click Here
Feline Festival Phenomenon
Remembering Mr. Collins.
Something wonderful happened when we started The Tiniest Tiger's facebook page.  We met and became friends with many people that we would not have had the opportunity to meet without the power of social media.  Our page was created to unite friends that love and care about all cats big and small.  But we don't limit our love only for cats, we care for all living beings. Read the rest of this entry »
It was a long cold winter here at my habitat.  Long gray days, cold temperatures and snow, snow, snow.  Spring arrived late even though the calendar clearly stated that the Spring Equinox was on Wednesday, March 20.  In fact, Spring was so tardy in our area that our poor friend Punxsutawny Phil was at risk to be sued for his false prediction
that Spring would arrive six weeks after he saw his shadow. An Ohio prosecutor suffering from cabin fever  filed a  criminal indictment against the famous Pennsylvania groundhog over his "prediction" of an early spring but dropped the charge admitting that Punxsutawney Phil had a "defense with teeth in it" .
Winter gets tiresome for me too at my habitat, because my dad is overprotective of the sun room during the off season.  He is so protective he locks up the doors and refuses to let me out when the temperature dips too far below freezing.  This is super upsetting because  the sun room, is not only MY room, but it is my favorite room in my house.
This is where I spend time with Lazy Leopard and we visit with Bossy Backyard Blue Jay, the Maple Tree  Squirrel, and many other wild friends.  Sometimes I sit in front of the closed sun room doors and try with all my might to get my dad to open the doors.  My dad is super stubborn though, he really is.  Once he gets it in his head that it is too cold for me to be out in the sun room, there is nothing I can do.
Sometimes, when my mom and I are home alone, I get to sneak out into the sun room and nap in my heated thinking circle until my dad comes home and catches us in the act!
Welcome to The Tiniest Tiger's Conservation Cub Club!
Super Hurrah for Mary!  The winner of The Tiniest Tiger Hipster!  Don't wander far, we will be hosting other exciting giveaways soon.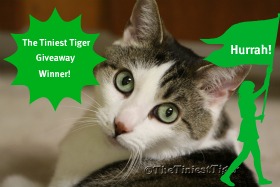 The Tiniest Tiger's Conservation Cub Club where small paws are uniting to make a big difference!

Forest Scented World Best Cat Litter Giveaway!
Congratulations to Laura, Kathy, Raine, Elena and Verna!  Thank you to everyone that participated.  We will have another great giveaway soon. xoxox Gracey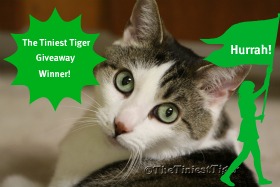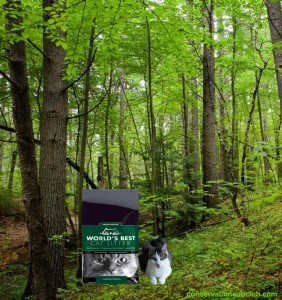 The new Forest Scented Worlds Best Cat Litter allows me to bring out my inner tiger and pretend I am in the forest.  Because all cats can be  little stinkers from time to time, cat parents are sure to appreciate the fast clumping action of this litter and the super fast absorbent quality too that stops the odor before it gets a chance to spread throughout the house.
World's Best Cat Litter Introduces New Scented Formula!
Forest Scented Clumping Formula is the newest addition to the World's Best Cat Litter lineup.  Made with  100% natural wood fibers, this clumping litter is perfect for cat parents who prefer a fresh forest scent.  This natural scented clumping litter is made with a blend of wood fibers and paired with the absorbency of whole kernel corn.  You can safely eliminate the not so pleasant pet odors and simplify cleanup with the quick-clumping litter with a forest fresh scent and no synthetic chemicals or perfumes. This new formula is planet-friendly because the kiln-dried wood fibers are made of re-purposed tree shavings that might have otherwise gone to waste.
When the folks at World's Best Cat Litter asked me to help introduce the Forest scent I was more than happy to do so.  I love the smell of pine.  And I am not alone in this.  This scent was tested in more than 1,500 homes where cat parents found the Forest Scented Clumping Formula met their high expectation of World's Best Cat Litter and at the same time outperformed competing litters.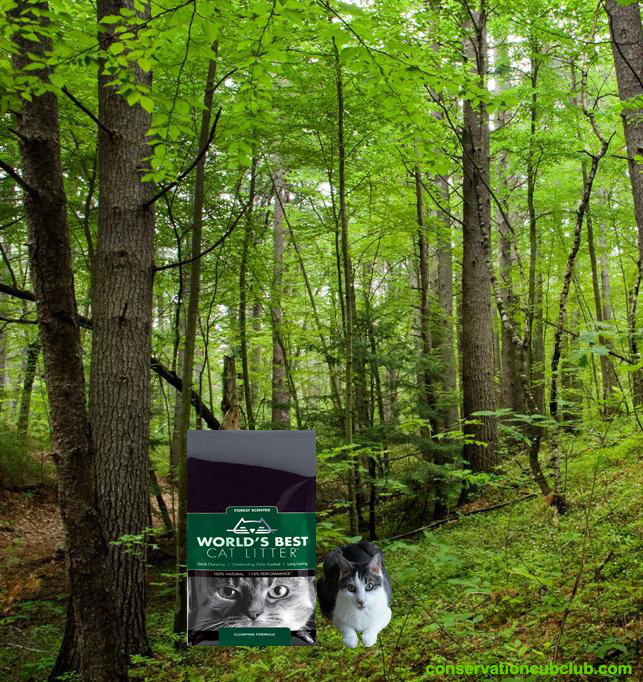 The Forest Scent Brings out my Inner Tiger
Which Frog Has the Luck of the Irish?
It has been a long, cold and snowy winter here in Ohio. Last night though if we listened super close we could hear the sweet sound of the Spring peepers. If you live in the central and eastern parts of Canada and the United States, you know that this frog chorus means spring is just around the corner. These tiny little amphibians are rarely seen. They hang out in wooded areas and grassy lowlands near swamps or ponds. They have excellent camouflage as  they are tan or brown in color with dark lines that form an X on their backs. They are nocturnal, hiding from their predators during the day but come out at night to dine on beetles, ants, flies and spiders.In the middle of March, the nighttime chorus swells from the male Spring Peepers looking for a mate and for the rest of us it means that winter is over.
Which Frog is the $50 Frog?
So now that Spring is ready to pounce on us, Lazy Leopard and I thought we would have some fun with our  Can You Find the $50 Frog contest.  One of these super cute little frogs is hiding a bit of green for one lucky member of The Tiniest Tiger community.
Here is all you have to do
Cat Parents! Restore the Air You Breathe with CritterZone Air Purifier
Cat Parents, once in nine lives a product comes along that just blows your whiskers back and that product is the
CritterZone Air Purifier.
This compact, filterless, chemical free air purifier is a must have for cat parents.  We met William Converse, the president and inventor of the CritterZone Air Purifier recently at
Global Pet Expo
in Orlando.  William has mad skills when it come to air purification from his 30 years in the industry and he deserves top predator status for the Critterzone.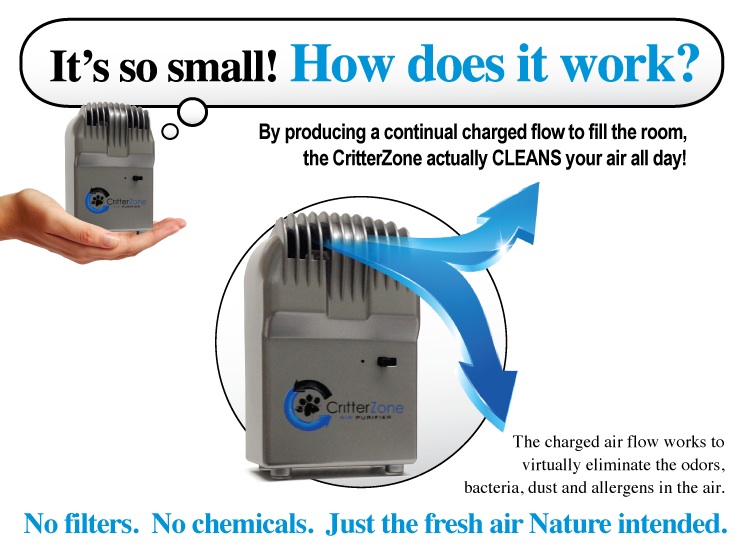 Small but Powerful
Amur Tiger Seeks Help from Humans
In the Russian Far East Primorye, a young Amur tiger left the forest with an illegal poachers trap grasping his paw. The weakened tiger was crying out from the pain as he entered the village. The tiger appeared to be asking for help as he walked from place to place and  didn't seem interested in returning to the forest.
Paw Caught in a Trap
Local hunters,  came to the aid of the young male, thought to be about one year of age, by calling on the police and forest rangers for their assistance.  The tiger was humanely  captured and the trap was successfully removed from his paw. Local  experts think the tiger accidentally got caught in a trap set for a much smaller animal.  The lure of the bait in the trap was too hard for the tiger to resist.
Get Well Soon!