Dr. Raasch from Iams Answers our Readers Questions.
Some of you asked questions about cat food ingredients, proteins and other concerns you might have about your cat's nutritional requirements in our post Which Protein is Best for your Cat. Dr. Raasch from Iams  answered your questions  in a personalized video.  Our Friends Jayme and Maya's questions are addressed in the first video.
Friskies® Presents "The Friskies"
Films have the Oscars®, television shows have the Emmys®, and now internet cat videos have "The Friskies." Sponsored by Friskies cat food brand, "The Friskies" is a national contest to find and honor the best in original Internet cat videos with tiger sized prizes and charity donations, including a $15,000 Grand Prize.
And if this isn't super exciting enough, one of the judges is our good friend Karen Nichols, mother of Skeezix and editor of Mousebreath!  This makes me want to run and scratch the sofa from excitement.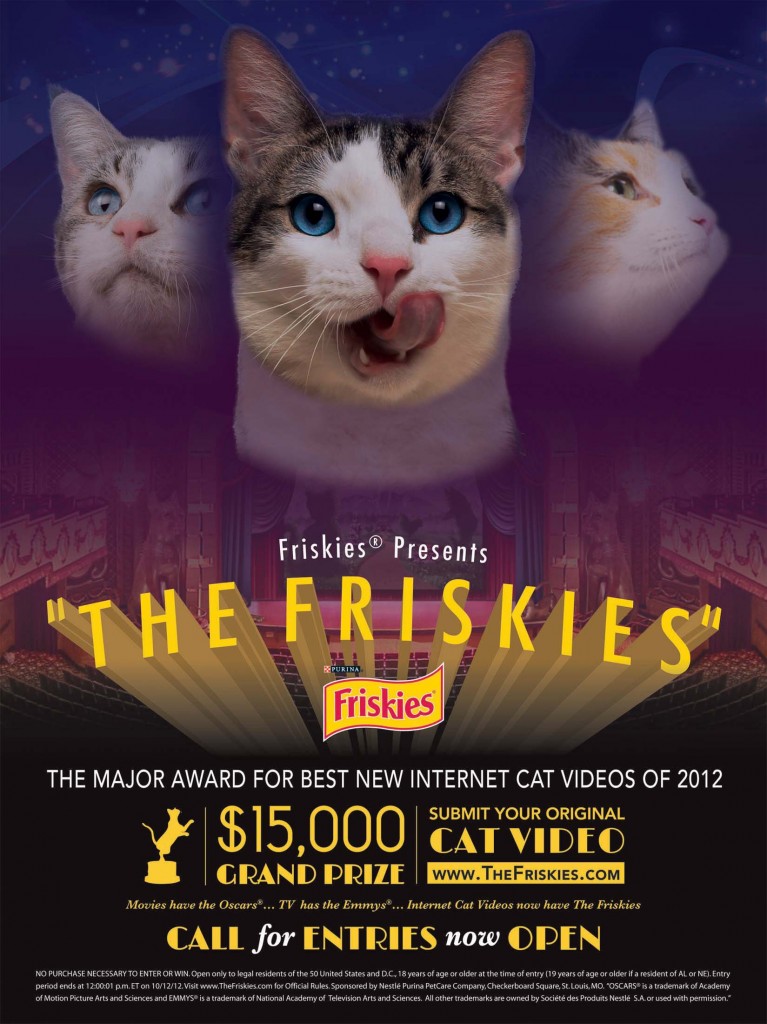 Cats Rule the Internet!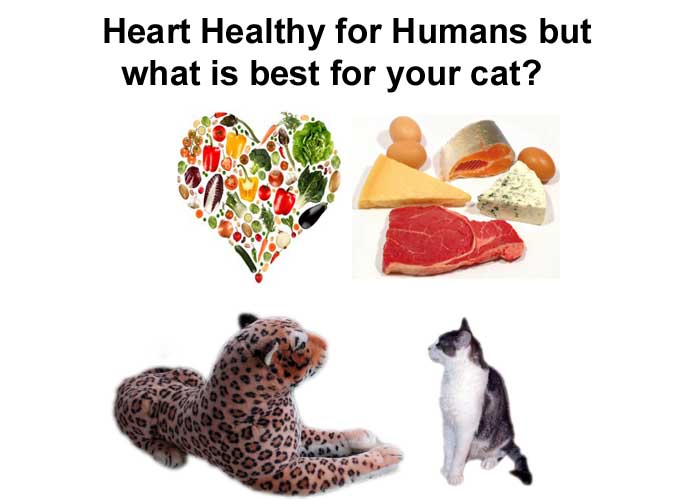 Do you wonder what protein is best for your cat?
Food trends come and go. Many humans like to mix up their diets by trying a variety of  foods and flavors.  My mom is a foodie. She has developed award winning specialty food products  and even now that she is a zoologist  she still likes to  learn about interesting new ingredients  and innovative foods.  Just ask my dad, you probably never want to go to the grocery store with her.  She really likes to  stalk the shelves for what's new.  But we cats, well we aren't concerned with pink himalayan sea salt or agnolotti with celery-root puree. We just want protein.
Cats are obligate carnivores and we need to eat protein that contains 10 specific amino acids that we can't make on our own. These essential amino acids are known as the building blocks for important biologically active compounds and proteins. If we become deficient even of just one essential amino acid, it can lead to serious health problems. Your cat's menu should be made up almost entirely of protein sources from meat.  This is why we cats are always on the prowl for the amino acids in protein.
Do you have questions about cat food ingredients?