Amur Tiger Seeks Help from Humans
In the Russian Far East Primorye, a young Amur tiger left the forest with an illegal poachers trap grasping his paw. The weakened tiger was crying out from the pain as he entered the village. The tiger appeared to be asking for help as he walked from place to place and  didn't seem interested in returning to the forest.
Paw Caught in a Trap
Local hunters,  came to the aid of the young male, thought to be about one year of age, by calling on the police and forest rangers for their assistance.  The tiger was humanely  captured and the trap was successfully removed from his paw. Local  experts think the tiger accidentally got caught in a trap set for a much smaller animal.  The lure of the bait in the trap was too hard for the tiger to resist.
Get Well Soon!
The Year of the Snake!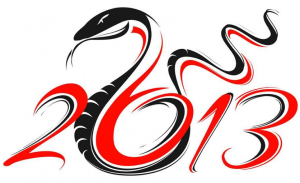 As the Lunar New Year begins, billions of humans are celebrating the year of the snake.  But, if you ask your friends and family members,  chances are they might shiver and declare their disgust and sometimes hatred of snakes.  It is important to remember that most snakes are not venomous. And that snakes do not seek out humans preferring to coexist from a distance just like you might prefer to keep your distance from them. Most snakes will bite only in self-defense so don't mess with them and they won't mess with you.  Most humans in fact, do not interact or even see a living snake in their day to day lives so why  the fear and loathing of snakes?
If you are afraid of  snakes, don't be ashamed, you might not be able to help it due to your evolutionary history. Humans that learned quickly to respect and keep their distance from snakes were more likely to survive and pass on their genes. Anthropologists think survival skills to notice snakes in the wild may have led early primates to develop better vision and larger brains. Today however, most humans do not need to be on full alert and fearful of snakes to make it through their day.  So as we start 2013, the Year of the Snake, let's find at least 3 reasons to love and celebrate snakes.
3 Reasons to Love and Celebrate Snakes!