Posts Tagged 'columbus zoo and Aquarium'
Have you read The Tiniest Tiger Story?
This holiday season, I have a special offer for members of The Tiniest Tiger community. When you buy The Tiniest Tiger Paperback, you will get a The Tiniest Tiger Coloring and Activity Book FREE!
Buy THE TINIEST TIGER PAPERBACK
The Tiniest Tiger Book Description:
Children and adults will revel in this charming and brilliantly told tale of a forlorn and scruffy little kitten with a black stained nose and a striped tail that tries to find a home among the "big" cats that reside at the local zoo. Young readers will especially delight in this truly literary and fully illustrated lesson that advocates the protection of endangered species. When a stray kitten loses her way and is displaced from the only alley she has ever known, she squeezes her tiny body under the fence at the zoo and begins a long and tireless hunt for a home. Her search leads her to a tiger and into a lion's den by way of a cheetah, clouded leopard, puma, jaguar, bobcat, and an ocelot. She learns a lot about what she isn't, but gets no closer to finding a home until she is spotted by the zookeeper's daughter and learns that there is truly a special spot for every cat—even the tiniest tiger—under the sun.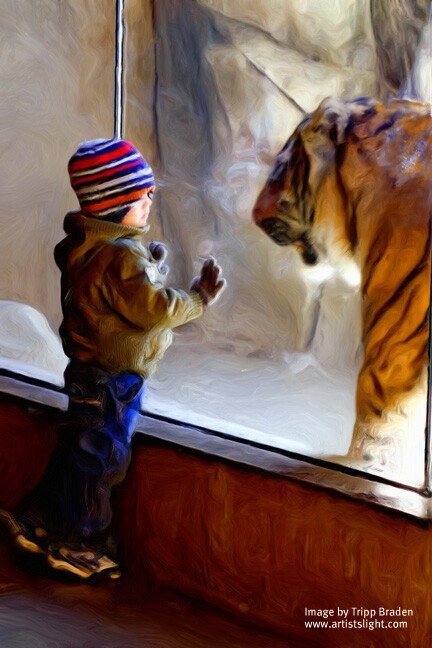 "In the end we will conserve only what we love. We will love only what we understand. We will understand only what we are taught."
Baba Dioum
Friends, Let's teach our children well, so that they will do a better job of protecting all of earth's creatures than this generation has done.
This is my  Christmas Wish.
This image is by our Friend Tripp Braden, www.artistslight.com.
Tripp captured this image at Columbus Zoo & Aquarium while visiting with one of the Amur Tigers.
The Tiniest Tiger is super proud to be the Adoptive Friend of the Columbus Zoo's Amur Tigers.
UPDATE!
Friends! I am super excited to introduce you to my new Friend!  He was sent to me as a thnk you for supporting  The Columbus Zoo's Amur Tigers
I named him Cubby!  Isn't he cute?
His papers said he is from the Wild Republic!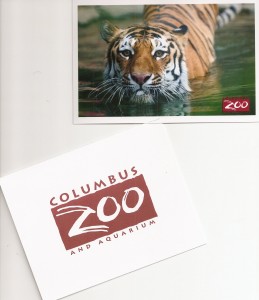 Friends, I am thrilled to tell you that The Tiniest Tiger's  Conservation Cub Club is the adoptive Friend of the AMUR TIGERS living at the Columbus Zoo and Aquarium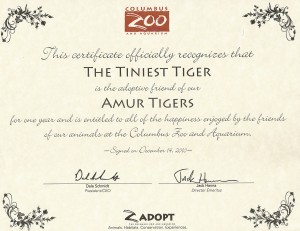 Proceeds from the sale of The Tiniest Tiger enable us to support the
Columbus Zoo and Aquaruim's Tiger Conservation program.
Thank you to everyone of you for helping all cats both big and small.
Super Hurrah!