You and Your Cat in the next Iams National Advertisement
Starting today, Valentine's Day, Iams will be on the hunt for real stories from people that share their lives with a cat and or a dog. The folks at Iams want to learn about the unique bond  you share with your cat.   And, this is super exciting,  the winning family will star in Iams next national advertisement!
I told you it was super exciting!
Keep Love Strong Advertising Campaign
The  Keep Love Strong advertising campaign that began last  November  features heart-warming ads inspired by real stories. The campaign has been so well received that Iams created  this contest to find the very best Love Tails about the special connections people share with their animals.  These commercials really show the deep connection and the importance of the human animal bond.  I like them all but this is one of my favorites.
This is one of my favorites:
Here is all you have to do to enter:
Can a Cat Crash Super Dog Sunday?
The super bowl is this Sunday and this is a great day for snacking and snoozing on the sofa with my dad.  In addition to the football game and the commercials, there is Super Dog Sunday™ hosted by our good friends at Event Barkers.  You know Event Barkers from the super terrific job they do hosting our Red Carpet Cat Events!
Super Dog Sunday™ is an annual charitable event in which 100% of the proceeds  go to the Petfinder Foundation to help them find more homes for adorable cats and dogs. There is a great lineup of sponsors and participants can enter to win up to $1500 in prizes too!  Helping find homes for our cousins and win great prizes?  Put me in coach!
Put me in Coach I am ready to Play!
I got so excited  when Paris from dogtipper.com told me about this great event to help find forever homes for our cousins that I asked if a cat could crash the party and she said, I didn't have to crash, that cats are welcome too! So I am calling all cats to enter to help our cousins in need of loving homes.
Is America a Cat Country or a Dog Country?

Across our country, one debate continues long after the election is over.  Passionate Pet Parents wonder, "Is America a Cat Country or a Dog Country?"  We cats already know this answer, but we must exercise patience and wait for our canine friends to catch on.  They can't help it they are a bit slower. They are too busy playing fetch and performing tricks for snacks to realize that cats have already taken over the country.
We cats like to tease our dog friends, but the truth is both dogs and cats give humans unconditional love, companionship, connection and a sense of purpose. Cats and dogs are also good for our human's mental, emotional and physical health. There are  studies that prove we cats and dogs too  can lower stress, blood pressure and anxiety.
For Every Vote Purina will donate $1 to Pet Partners' Veteran Programs
Early Voting Click Here
Now we can prove to the dogs that cats rule, and help support our great American heroes, our veterans at the same time!  Pet Partners' veteran programs support America's veterans, connecting them to dogs and cats so they can experience the real mental, physical and emotional benefits animals can provide.  The donation Purina will make on behalf of voters in America's Pet Debate will help fund visits to veterans from therapy animal teams.
That's why for every vote in America's Pet Debate, Purina will donate $1 to Pet Partners' veteran programs, up to $100,000.  Let's rally together and get our friends and neighbors voting to help our veterans with this  meaningful effort!
How You Can Help!
Why are cat lovers called crazy?
Lazy Leopard and I have to get this off our chests.  We are tired of the term Crazy being used to describe humans that love and care for cats.  Why crazy? I understand that the words flow, I too am a fan of alliteration.  The Tiniest Tiger™,  Conservation Cub Club™, feline finesse™, you see what I mean?   But why the word crazy?  Let's take a look at the definition of crazy that I copied from my Dictionary (version 2.1.3 (80.4)) on my iMac.
crazy

adjective informal

1 he was acting like a crazy person: mad, insane, out of one's mind, deranged, demented, not in one's right mind, crazed, lunatic, non compos mentis, unhinged, mad as a hatter, mad as a March hare; informal mental, nutty, nutty as a fruitcake, off one's rocker, not right in the head, round/around the bend, raving mad, batty, bonkers, cuckoo, loopy, ditzy, loony, bananas, loco, with a screw loose, touched, gaga, not all there, out to lunch, crackers, nutso, out of one's tree, wacko, gonzo. ANTONYMS sane.
2 Andrea had a crazy idea: stupid, foolish, idiotic, silly, absurd, ridiculous, ludicrous, preposterous, farcical, laughable, risible, nonsensical, imbecilic, harebrained, cockamamie, half-baked, impracticable, unworkable, ill-conceived, senseless; informal cockeyed, daft, kooky. ANTONYMS sensible.
3 he's crazy about her: PASSIONATE ABOUT, (very) keen on, enamored of, infatuated with, smitten with, devoted to; (very) enthusiastic about, fanatical about; informal wild about, mad about, nuts about, hog-wild about, gone on. ANTONYMS indifferent, apathetic.
Crazy has several meanings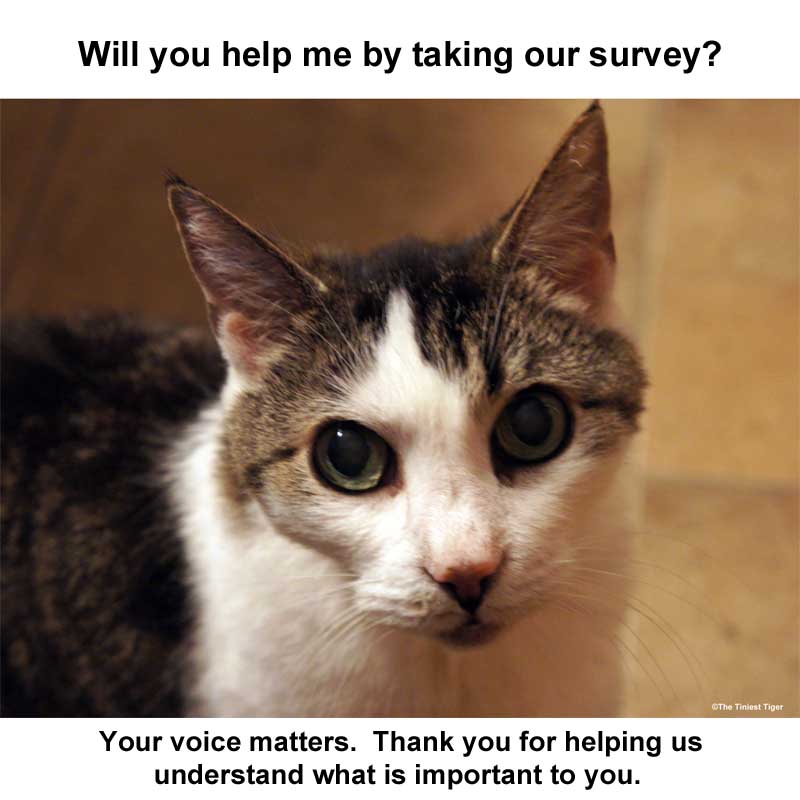 Pet Food Preference Survey for Cat and Dog Parents
As part of our zoology studies, we are super interested to learn what is important to you when choosing food for your cat and dog.  Your opinion matters!  Thank you for your consideration!