Posts Tagged 'Eastern Cougar'
We are truly honored.
We are truly honored to have won The Petties 2012 Best Blog Post Award.  We were thrilled to be finalists and when we
learned of  the other finalists in our category, all super talented wonderful friends and fellow cat writers, we knew we would be thrilled no matter who won, because  Dogtime Media makes a generous donation to a non-profit shelter and we knew that our cousins in need would be getting some much needed help.
Just a couple days after we returned home from the Cheetah Conservation Fund in Namibia, we received and email from The Petties, asking us:
What makes the post that you're nominated for so important?
Having just spent time learning more about the plight of the wild cheetah, as well as leopards and lions, the article that was nominated meant even more to us, and this was the answer that we sent back to The Petties.
Loss and fragmentation of habitat and depletion of prey are leading to rapidly declining populations of wildlife and in particular predators.   Ecosystems need predators to remain healthy, yet humans continue to persecute and eliminate them from our world.   "Cat Obituary Farewell Eastern Cougar"  is about the heartbreak of extinction  and a reminder to care for all animals big and small.
If you would like to read our article here is the link:  Cat Obituary Farewell Eastern Cougar.
I was tagged by our friend Carol Bryant of Fido Friendly to be a part of The 7 Links, Tripbase Blog Post Project. I was honored to be tagged by Carol to share 7 links from our Conservation Cub Club blog.  This took me some time to decide which posts to choose for each of the categories.  I hope you like the posts I have chosen.
At the bottom are 5 blogs I have tagged to take the torch and run with their 7 best links.  Thank you for reading The Tiniest Tiger's Conservation Cub Club.
MOST BEAUTIFUL POST:
Lion Guardians Give Each Lion a Maasai Name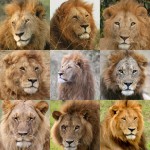 It was super tough for me to choose, but I chose this post with all the African Male Lions as the Most Beautiful. Our  wild lions are in trouble and the Lion Guardian Project is showing great promise for the conservation of the big cat. One of my favorite things about the project is the naming of each lion. The naming and telling of stories about each lion emphasizes the individuality of each cat. It is also much easier to forgive the lion for preying on livestock when you know the name and unique traits. I asked  the readers to tell me which lion caught their eye and why. They are all handsome, don't you agree?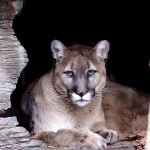 The Eastern Cougar, a subspecies of one of North America's largest cats, was declared extinct by the United States Fish and Wildlife Service (USFWS)  on March 2, 2011,  after  a very  long and protracted review process. The USFWS gathered information on the elusive cat subspecies from both scientists and government authorities in the 21 states where the eastern cougar, also known as the eastern puma once lived.  The private Eastern Cougar Foundation spent a decade looking for evidence and  after finding none, changed its name to the Cougar Rewilding Foundation.