Friskies releases Happy Wings
Friskies®  breaks the boredom for cats with  the release of "Happy Wings," its newest tablet game for cats available now at www.GamesforCats.com.  Happy Wings entertains cats with a garden full of fluttering fun, including a  hummingbird,  moth and  dragonfly.  The birds, moths and dragonflies fly across the screen attracting your cat's attention. When they capture a few of the creatures by touching them with their paw, the setting changes and the game becomes more difficult with quicker patterns and multiple birds, and bugs appearing on screen.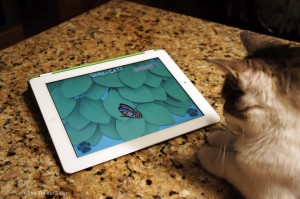 You vs. Cat
A Game Show for Cats!
We cats are super smart with minds of our own.  You already know that we won't just play on demand like our canine pals.  So Friskies created a new Game Show for Cats called Will Kitty Play With It? Here is an episode from the show with our cousin Rosie.  She is being put to the test with a  plastic bottlecap ringlet thingy.  What do you think? Will Rosie Play with it?
Let's find out.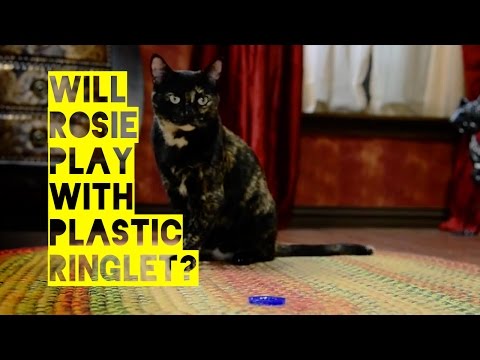 Home Version of the Game Show for Cats
Friskies® Presents "The Friskies"
Films have the Oscars®, television shows have the Emmys®, and now internet cat videos have "The Friskies." Sponsored by Friskies cat food brand, "The Friskies" is a national contest to find and honor the best in original Internet cat videos with tiger sized prizes and charity donations, including a $15,000 Grand Prize.
And if this isn't super exciting enough, one of the judges is our good friend Karen Nichols, mother of Skeezix and editor of Mousebreath!  This makes me want to run and scratch the sofa from excitement.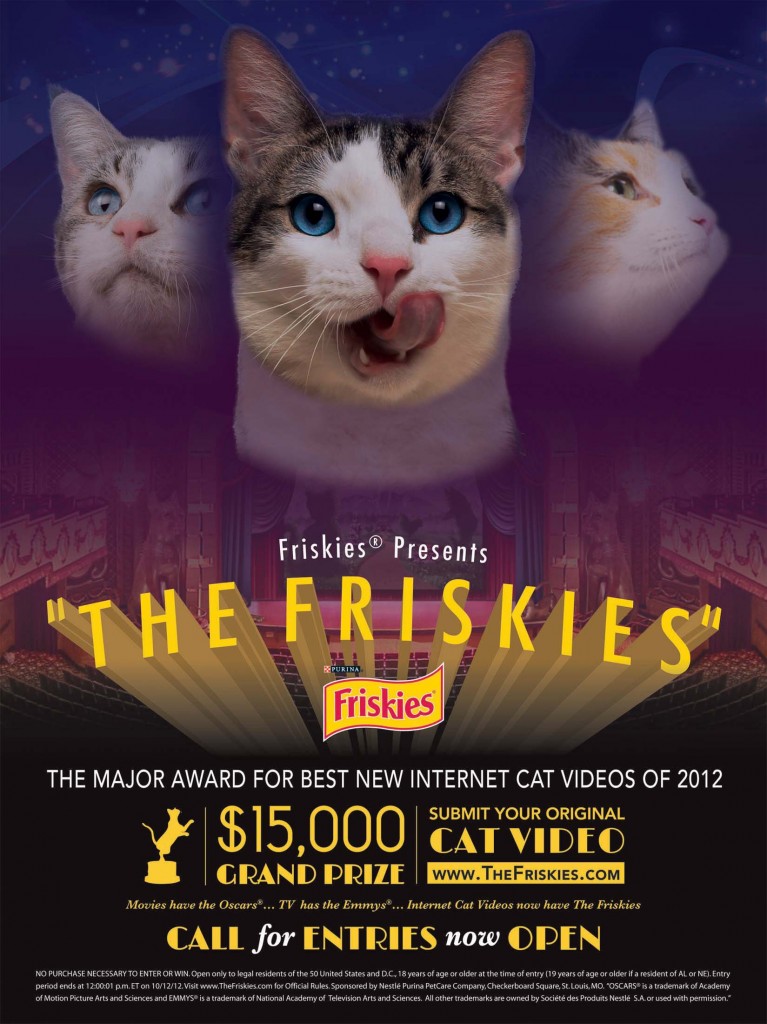 Cats Rule the Internet!