Posts Tagged 'human-wildlife conflict'
Burning Bushes to Restore Habitat Land and Save Cheetahs.
Most of us know our big cat cousins are struggling to survive in in the wild. You might even know that loss of habitat, human-wildlife conflict, loss of prey and poaching are among the biggest reasons the big cats are fighting for their lives. But did you know the loss of habitat is not just due to the increasing  human population but due to another invasive species, the thorn-bush.
The acacia thorn bush overgrowth has claimed thousands of acres of savannah in Namibia where the largest number of wild cheetahs still live.  Overgrazing, drought, extirpation of elephants are a few of the reasons for the bush encroachment.  As the bush thickens and the sharp thorns of the acacia entwine to form a barrier, not only is the cheetah at risk but so are the prey species that thrive on the savannah.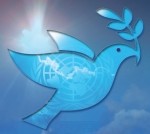 This special day gives us an opportunity for not only nations and organizations, but also individuals to create
practical acts of peace.  This day was established by a United Nations resolution in 1981 to coincide with the opening of the General Assembly.  The very first Peace Day was celebrated in September 1982.
With the creation of the  International Day of Peace, the United Nations pledged to devote itself to worldwide peace and to encourage all of mankind to work in cooperation to seek peace. Here is the premise for Peace Day:
"Peace Day should be devoted to commemorating and strengthening the ideals of peace both within and among all nations and peoples. This day will serve as a reminder to all peoples that our organization, with all its limitations, is a living instrument in the service of peace and should serve all of us here within the organization as a constantly pealing bell reminding us that our permanent commitment, above all interests or differences of any kind, is to peace."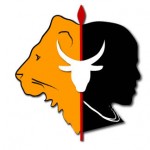 I wanted to take a moment to tell you about the Lion Guardian Project that we learned about while we were in Kenya.
Our big cat cousins, the African lions, are struggling for survival. This is hard to imagine when just 50 years ago, more than 450,000 lions roared across the African continent. The lion, an iconic symbol of wild Africa,  has disappeared from over 80% of their historic range.  Today with only 3500-5000 wild African male lions  remaining the Lion Guardians might be one of the lion's best hopes for survival.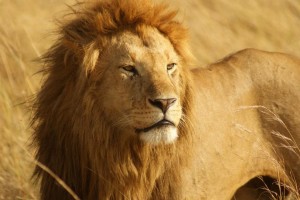 The Lion Guardians project  was started in 2006 in collaboration with local communities and the Maasailand Preservation Trust in response to the killing of over 200 lions in the Amboseli-Tsavo ecosystems since 2001. Lion Guardians across the ecosystem play a vital role in the monitoring of carnivores. They conduct weekly spoor surveys for density of predators and their prey, monitor lions in their areas using GPS units and telemetry receivers, and assist in lion hair and scat collection for DNA analysis. Each Lion Guardian uses a cell phone to report sightings of lions or any illegal activity.