Posts Tagged 'litter box'
World's Best Cat Litter Introduces New Scented Formula!
Forest Scented Clumping Formula is the newest addition to the World's Best Cat Litter lineup.  Made with  100% natural wood fibers, this clumping litter is perfect for cat parents who prefer a fresh forest scent.  This natural scented clumping litter is made with a blend of wood fibers and paired with the absorbency of whole kernel corn.  You can safely eliminate the not so pleasant pet odors and simplify cleanup with the quick-clumping litter with a forest fresh scent and no synthetic chemicals or perfumes. This new formula is planet-friendly because the kiln-dried wood fibers are made of re-purposed tree shavings that might have otherwise gone to waste.
When the folks at World's Best Cat Litter asked me to help introduce the Forest scent I was more than happy to do so.  I love the smell of pine.  And I am not alone in this.  This scent was tested in more than 1,500 homes where cat parents found the Forest Scented Clumping Formula met their high expectation of World's Best Cat Litter and at the same time outperformed competing litters.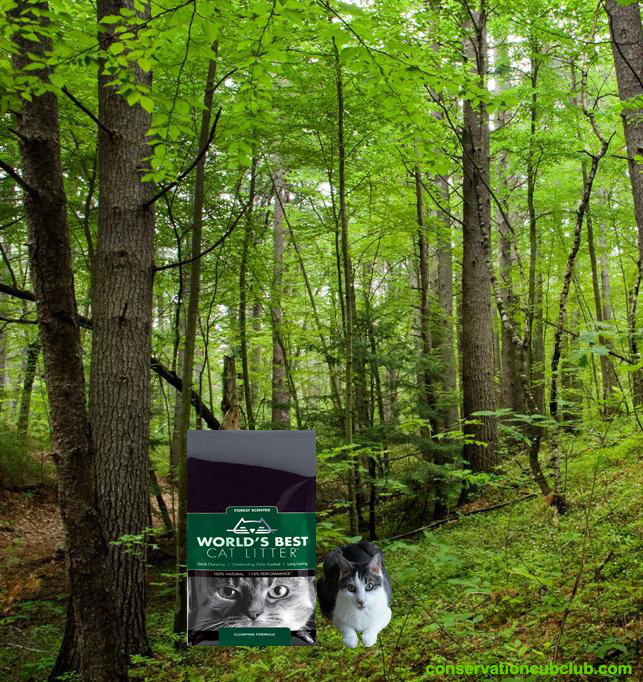 The Forest Scent Brings out my Inner Tiger
World's Best Cat Litter New Scented Formula Coming Soon!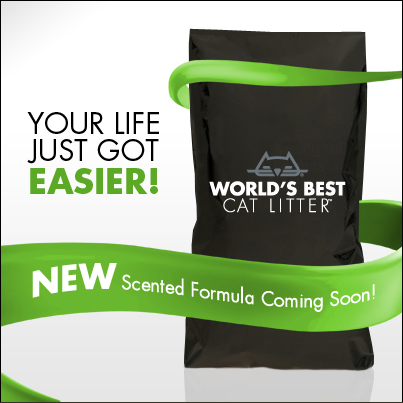 #WorldsBestMysteryLitter
As a member of the World's Best Cat Litter Catcovate Council, I know a secret.  I am trying my best not to tease you but I just can't seem to help myself. After months of research and testing, the newest scented litter is almost ready to make its debut on the market and we have been chosen to test it and review this new scent with you here on our The Tiniest Tiger's Conservation Cub Club!
GIVELITTER™ – A UNIQUE CAT CHARITY
Our friends at World's Best Cat Litter are donating up to 15,000 pounds each to two worthy shelters. The SPCA of Wake County, NC (http://www.spcawake.org) and the Greater Birmingham Humane Society, AL (http://www.gbhs.org). Read the rest of this entry »
Can We Talk about the Litter box?
It is super important to meet your cat's needs when it comes to the litter box.  In many ways it is similar to what you expect from your own bathroom experience.  Let me first emphasize that if there are changes in your cat's bowel movements or urination, especially in frequency, or quantity please consult a veterinarian.  If your cat begins to go outside the litter box when there have been no changes made to the box, this is also a time to visit your veterinarian and discuss the change in behavior.  After your cat is given a clean bill of health, it is time to think about the box.
10 Reasons Your Cat Might Be Going Outside the Box