Posts Tagged 'Recreation'
Does Your Cat Need Project Pet Slim Down?
My parents might say a lot of things about me like; I am mischievous, talkative and smart but one thing I am not, is a fat cat.  I am the perfect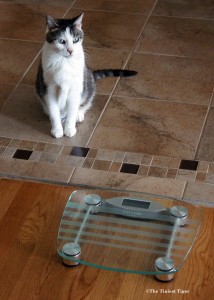 weight for my body type.   There was a time when I was a bit too thin when I was recovering from pancreatitis, but now I am wearing my 7 pounds well.  My brother Mercy, well…. ok.. he is also at a good weight for his body type.  Weighing in at 10.4 lbs. our doctors tell us he is in great shape.  He is just a bigger cat than I am, bigger boned and he really is. He is not just saying he is big boned to try to cover up the fact that he might be a bit chunky from all of those treats my grandma gives him.  But Mercy and I are in the minority of cats in the United States. Did you know that 55% of cats in the United State are overweight or obese?
In fact, it is not just cats, dogs too are overweight too even with all that in and out bathroom business and organized walking they do.  It has gotten so out of control that there is now an Association for Pet Obesity Prevention and the 2011 Pet Obesity Study found that 93 million cats and dogs are considered overweight or obese.
Friends, it is time that we all face the numbers on the scale.
Because we might need a little help getting started Purina teamed up with Target to create Project:Pet Slim Down. Purina created this online program to help your cat and dog lose weight. Cats and dogs at a healthy weight enjoy happier lives and Purina made it a mission to help every pet parent enable their cat and dog to achieve that weight.   Read the rest of this entry »
9 Things I Love About Gracey
I am a cat parent!  This month Petfinder launched a campaign to help break down the stereotypes about cats and the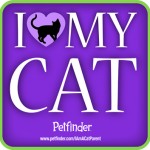 people who love them.  Even though cats outnumber dogs in the United States, feline family members are often thought of as second-class pets.  Many people still believe that cats are aloof, not able to be trained and of all things….unlovable!
I say anyone that thinks this about a cat has never shared their home with  a cat.  Our Gracey and Mercy are members of our family and we are fortunate to get to share our lives with them.  I wanted to take a moment to tell you just 9 things I love about Gracey.  Of course, there are many many more, but I thought I would start with these.
One)

Gracey's Happy Face Greeting Me at the Door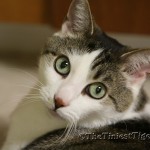 Even on the most trying of days, when my key hits the door and I see our little girl running to greet me with her tail straight up with a curl, all the day's troubles just melt away and I feel  warm and happy seeing  her sweet face.
Two)

Chatting About Her Day

First thing I do when I get inside the house is say hello to Gracey and ask her about her day and she usually has a lot to say.  Gracey is a talkative cat and I think she is telling me what happened while Paul and I were out leaving her in charge of the house.  I love to hear her tales of the day while we walk together into the kitchen.
Friskies releases Happy Wings
Friskies®  breaks the boredom for cats with  the release of "Happy Wings," its newest tablet game for cats available now at www.GamesforCats.com.  Happy Wings entertains cats with a garden full of fluttering fun, including a  hummingbird,  moth and  dragonfly.  The birds, moths and dragonflies fly across the screen attracting your cat's attention. When they capture a few of the creatures by touching them with their paw, the setting changes and the game becomes more difficult with quicker patterns and multiple birds, and bugs appearing on screen.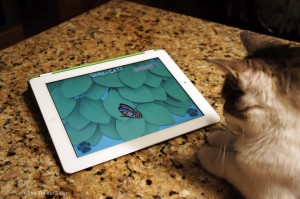 You vs. Cat
A Game Show for Cats!
We cats are super smart with minds of our own.  You already know that we won't just play on demand like our canine pals.  So Friskies created a new Game Show for Cats called Will Kitty Play With It? Here is an episode from the show with our cousin Rosie.  She is being put to the test with a  plastic bottlecap ringlet thingy.  What do you think? Will Rosie Play with it?
Let's find out.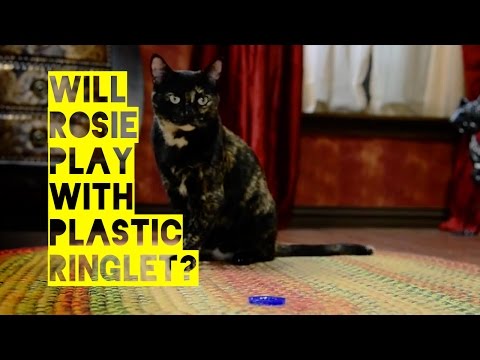 Home Version of the Game Show for Cats
Fling-ama-String is Fun!!!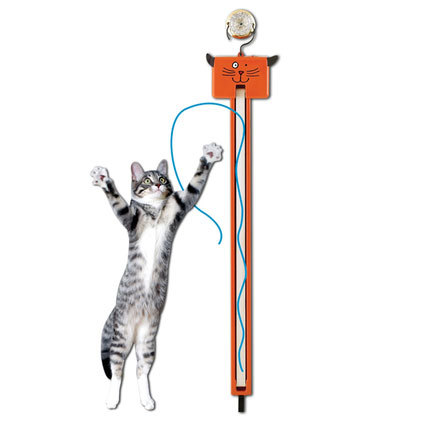 Fling-ama-String is  super fun.  This is one of my favorite toys since my  days as a kitten.  This Fling-ama-String hangs on any standard door knob, is battery operated  and when is turned on  is an automated string-flinging machine.
One end of a long silky brightly colored cord is attached to a white, flat, elastic "conveyer belt" which is constantly rotating. The cord flings in and out for  non-stop pouncing action.  Cats can nip, paw, pounce, and ultimately stop the string, but as soon as they let go, the string automatically starts to rotate again and again and again! It's like having a personal trainer for your cat. The fling-ama-string has 2 speeds for fast or slow flinging.
There is no assembly required so don't worry if your parents aren't engineers. The toy just takes 3 AA batteries (not included).
Award Winning Cat Toy!
Best New Cat Product (Global Pet Expo)
Editor's Choice Award (Cat Fancy)
Product Excellence Award (Pet Age)
Best in Show Award (Global Pet Expo).
Fling-ama-String Giveaway sponsored by the ASPCA
Just in time for the holidays when we cat might get extra treats, and need to increase our exercise, our friends at the ASPCA  generously gave me  5 Fling-ama-Strings to giveaway to members of The Tiniest Tiger community!

Super Hurrah and Congratulations to Raine!
Sturdi Products Have Star Quality Style!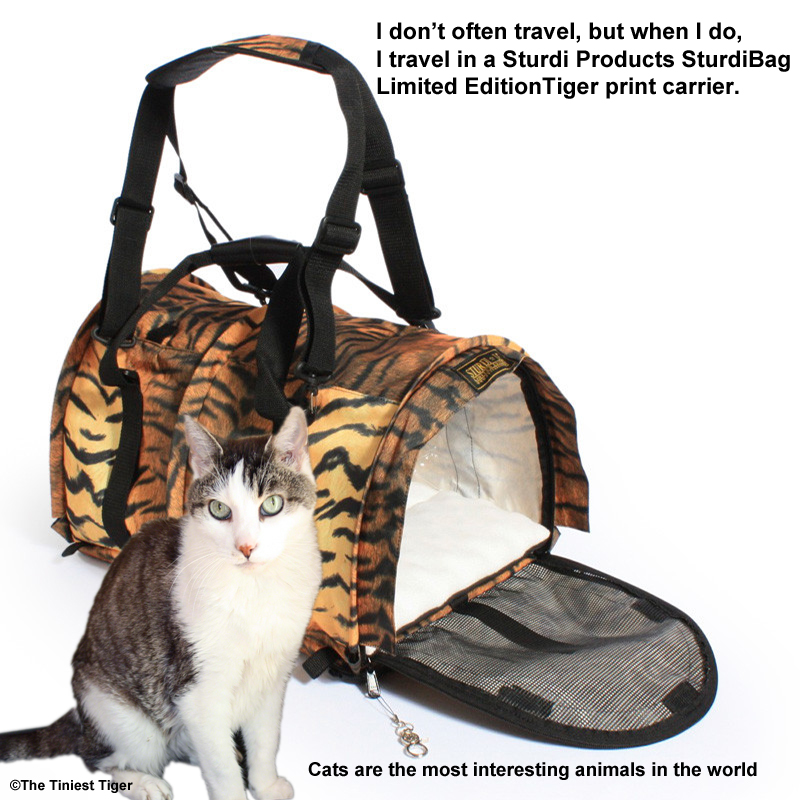 Now you can travel in style too!  The terrific folks at Sturdi Products are giving one lucky member of The Tiniest Tiger community a Sturdi Pop-Up Shelter from their Wild Side Collection!  And in Tiger Print! I know you have to be super excited now.
Friskies® Presents "The Friskies"
Films have the Oscars®, television shows have the Emmys®, and now internet cat videos have "The Friskies." Sponsored by Friskies cat food brand, "The Friskies" is a national contest to find and honor the best in original Internet cat videos with tiger sized prizes and charity donations, including a $15,000 Grand Prize.
And if this isn't super exciting enough, one of the judges is our good friend Karen Nichols, mother of Skeezix and editor of Mousebreath!  This makes me want to run and scratch the sofa from excitement.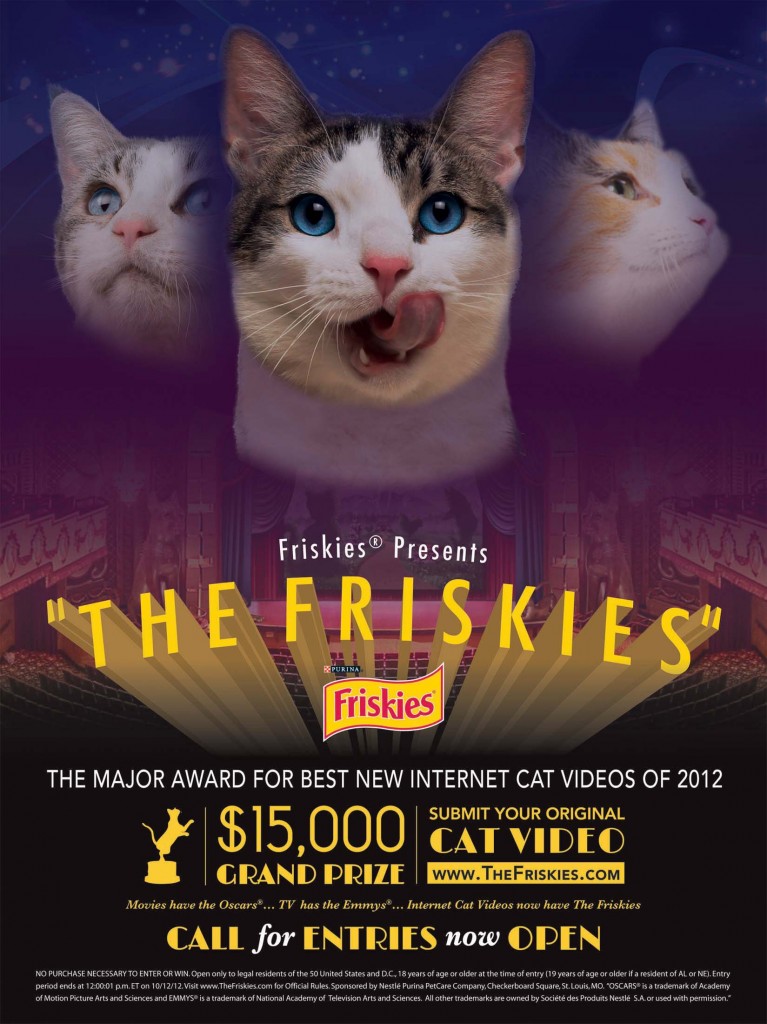 Cats Rule the Internet!
Thundershirt for Cats means Successful Vet Visit for Gracey
Super Hurrah!!  My Thundershirt for Cats training really paid off.  For the first time…ever…. both my mom and I made it all the way to my doctor's office and back without any accidents or anxiety attacks.  I have been in training for a few months, wearing my Thundershirt for Cats during big spooky storms and on the scariest holiday for cats, the 4th of July.  All of this training was leading up to the big event…. a trip to visit my doctors at the Morris Veterinary Clinic.
Now, I love my doctors at the clinic, every one of them.  They are super nice and I know they are truly concerned and take excellent care of me, so it is not visiting them so much as it is being confined to my carrier and having to be transported in the car to and from the clinic. ~shiver~.
My mom loads me up into my Pet Taxi and  places some training pads in the bottom of the carrier.  Then she
carries me carefully to the car and places me in a seat with a seat belt looped through my carrier in case of any sudden stops. I always face in a direction where I can see her and she talks to me.  We listen to Andrea Bocelli while we drive to help keep us both calm.
The Dreaded Car Ride to the Morris Veterinary Clinic
Now on an ordinary car ride to the Morris Veterinary Clinic I begin to panic.  About ten minutes into the journey my stomach starts to toss and turn. I vocalize my distress to my mom and she tries to calm me down but after another ten minutes we cross a set of railroad tracks and the when we go over the bump, I am known to have an accident or two in my carrier.  It is most unpleasant and embarrassing.
Due to my embarrassment, I begin to panic about what has happened and most often cry out in the most pitiful way.  This causes my mom's heart to race and I can see the worry on her face as she gently reassures me that we are almost there and everything will be alright.
When we arrive at the clinic, the staff is on standby.  I am typically whisked out of my carrier and showered clean. It is most unpleasant for everyone.  After my bath, I am ready for my check up. But because I am so wound up from the experience, they can't get an accurate glucose check on me.
Sometimes I like to jump up to the top of my Cat Power Tower and survey the land. Other times, I like to sneak inside my Kat
Kabin and watch from down low.  I like having both options available to me at all times in my habitat.  When the sun room doors are closed and I can't get access to my tower, I resort to jumping up behind the sofa and watching the front yard birds from the bay window.  Because of my love of both high and low places, I think I might be part leopard.
Leopards are Both  Tree  and Cave Dwellers
The leopard uses trees as observation posts,  and has been observed dragging prey several times its own weight up into a tree to cache the carcass for later meals.  The leopards' scapula is uniquely attached to its muscles allowing the spotted cat to be   proficient at climbing and has a  locking wrist enabling  the cats superior tree climbing ability.
Even though I am not as good a climber as my big cat cousin, I like to think of myself as a leopard when I am sunning myself while napping on top of my tower.  There are times that I prefer to observe from the ground and our leopard cousins also prefer lower level living at times.
While leopards are able to haul their prey up into a tree, perhaps  a more preferred method is one in which gravity works in the cats favor, and that would be dragging the carcass down into a cave. There have been references made in scientific literature about leopards using caves, including specific descriptions of caves that are leopards lairs. According to Charles Brain, author of the book The Hunters or the Hunted? An Introduction to African Cave Taphonomy, leopards use caves as retreats, feeding places, and breeding lairs.
I Feel Like a Bobcat in my Kat Kabin
Even though leopards also lurk about the ground, when I decide to curl up inside my Scratch Kabin I imagine that I am a bobcat out in the wild.