Posts Tagged 'United States'
Wildlife Wednesday
We joined the Wordless Wednesday Blog Hop with this short video, The Most Endangered River in America. This video poem highlights  both the beauty and the troubles of this amazing river.  The video is directed and written by Pete McBride Productions.  The images are stunning and the message is important.
The Colorado River runs 1450 miles across seven states and two countries.  This might river supplies water for 36 million people. Even though the river flowed to the sea for 6 million years, the Colorado has not reached the ocean since the late 1990′s.  We hope you will take a few moments to view this important video poem.
9 Things I Love About Gracey
I am a cat parent!  This month Petfinder launched a campaign to help break down the stereotypes about cats and the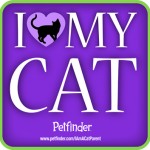 people who love them.  Even though cats outnumber dogs in the United States, feline family members are often thought of as second-class pets.  Many people still believe that cats are aloof, not able to be trained and of all things….unlovable!
I say anyone that thinks this about a cat has never shared their home with  a cat.  Our Gracey and Mercy are members of our family and we are fortunate to get to share our lives with them.  I wanted to take a moment to tell you just 9 things I love about Gracey.  Of course, there are many many more, but I thought I would start with these.
One)

Gracey's Happy Face Greeting Me at the Door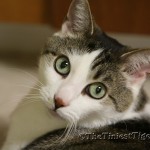 Even on the most trying of days, when my key hits the door and I see our little girl running to greet me with her tail straight up with a curl, all the day's troubles just melt away and I feel  warm and happy seeing  her sweet face.
Two)

Chatting About Her Day

First thing I do when I get inside the house is say hello to Gracey and ask her about her day and she usually has a lot to say.  Gracey is a talkative cat and I think she is telling me what happened while Paul and I were out leaving her in charge of the house.  I love to hear her tales of the day while we walk together into the kitchen.
Forest Scented World Best Cat Litter Giveaway!
Congratulations to Laura, Kathy, Raine, Elena and Verna!  Thank you to everyone that participated.  We will have another great giveaway soon. xoxox Gracey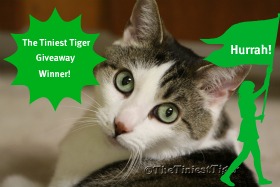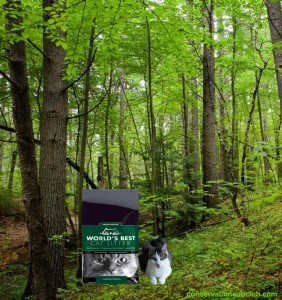 The new Forest Scented Worlds Best Cat Litter allows me to bring out my inner tiger and pretend I am in the forest.  Because all cats can be  little stinkers from time to time, cat parents are sure to appreciate the fast clumping action of this litter and the super fast absorbent quality too that stops the odor before it gets a chance to spread throughout the house.
Which Frog Has the Luck of the Irish?
It has been a long, cold and snowy winter here in Ohio. Last night though if we listened super close we could hear the sweet sound of the Spring peepers. If you live in the central and eastern parts of Canada and the United States, you know that this frog chorus means spring is just around the corner. These tiny little amphibians are rarely seen. They hang out in wooded areas and grassy lowlands near swamps or ponds. They have excellent camouflage as  they are tan or brown in color with dark lines that form an X on their backs. They are nocturnal, hiding from their predators during the day but come out at night to dine on beetles, ants, flies and spiders.In the middle of March, the nighttime chorus swells from the male Spring Peepers looking for a mate and for the rest of us it means that winter is over.
Which Frog is the $50 Frog?
So now that Spring is ready to pounce on us, Lazy Leopard and I thought we would have some fun with our  Can You Find the $50 Frog contest.  One of these super cute little frogs is hiding a bit of green for one lucky member of The Tiniest Tiger community.
Here is all you have to do
What do cats and aquariums have in common?
Aquariums reduce stress and anxiety
Both cats and aquariums have been shown to reduce stress and anxiety in humans.  That's right, research concludes that aquariums have the ability to lower blood pressure,  calm the nerves, and clear the mind.   Aquariums create a soothing environment and are thought to have a hypnotic effect on humans.
Lazy Leopard's One Minute Relaxation Video Test
Say Goodbye to New Year's Resolutions!
We wrote this article at the end of 2011 but  think it is worth changing the date and re-posting. We hope you do too.
Happy New Year, Gracey and Joanne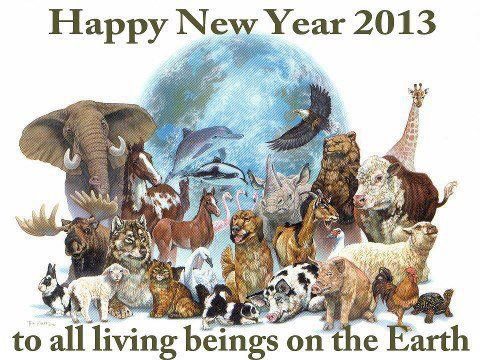 Goodbye 2012!
As we say goodbye to 2012, why not also say goodbye to making New Year's Resolutions for 2013? Let's face it, if you are one of the overwhelming majority of humans, and statistically speaking, you more than likely are, you won't stick to the resolution anyway and this deviation from the plan can lead you down a path of self-destruction!
5th Annual National Children's Pet Poetry Contest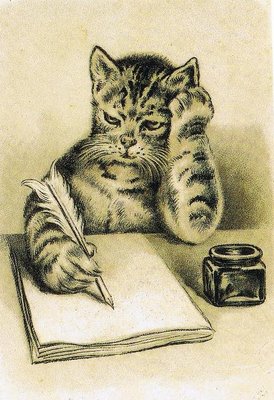 Ksenia – Grade: 8 – Eighth Grade – Brooklyn, NY
Those furry paws
And friendly face
Are one in a million
That meow he does
When he wants food
Those eyes he gives
So kind and sweet
When I look at him
My heart beats faster
When he sleeps near me
He warms me up
He greets me from school
He is my cat
And no one can replace that
This poem is just one of the many wonderful poems created by children for the Pets Add Life 5th Annual Children's Poetry Contest.  The Pets Add Life (PAL) campaign is designed to demonstrate the joys and benefits of pet ownership, thus driving increased adoption of pets and responsible ownership of pets. PAL is produced by the American Pet Products Association (APPA).  The Pets Add Life Children's Poetry Contest helps to inspire the next generation to express their love and appreciation as pet lovers.
The African Lion needs our help.
Hope for Lions through Protection
Some of you might remember when we talked about The African Lion Hope through Protection last year. If so, you might remember that on March 1, 2011, an alliance of wildlife protection and conservation groups petitioned the Secretary of the Interior to list the African lion as an endangered subspecies pursuant to the United States Endangered Species Act (ESA). These groups included Born Free USA and Born Free Foundation, Defenders of Wildlife, The Fund for Animals, Humane Society International and The Humane Society of the United States and the International Fund for Animal Welfare.
The USA is the world's largest importer of sport-hunted African Lion trophies
The United States is the world's largest importer of African lion parts, for hunting trophies and for commercial use.  From 1999 and 2008, 7090 lions from a wild source were traded internationally for recreational hunting purposes.  Most of these lions, 64% of the total, were imported to the United States. Even though there has been a continuous population and range decline for the lion, the United States lion trophy imports have increased.  Imports in 2008 were larger than any other year in the decade and twice the 1999 number.  The Endangered Species Listing would make a significant difference to crackdown the trophy trade.  A listing under the ESA would put strict controls on the import of lion "trophies" by Americans, and would ban the commercial trade of lion parts in the United States.
African Lions are the ONLY big cat not protected under the U.S. Endangered Species Act!
On November 26, 2012, the U.S. government issued a favorable finding that a listing may be warranted, but before making a final decision, they've allowed for a 60 day public comment period. They want to hear from you.  African lions are the only big cat not protected under the U.S. Endangered Species Act.
Take Action! Please add your signature and comment in favor of the ESA listing for the African Lion now!
CLICK HERE TO ADD YOUR NAME AND COMMENT!
Is America a Cat Country or a Dog Country?

Across our country, one debate continues long after the election is over.  Passionate Pet Parents wonder, "Is America a Cat Country or a Dog Country?"  We cats already know this answer, but we must exercise patience and wait for our canine friends to catch on.  They can't help it they are a bit slower. They are too busy playing fetch and performing tricks for snacks to realize that cats have already taken over the country.
We cats like to tease our dog friends, but the truth is both dogs and cats give humans unconditional love, companionship, connection and a sense of purpose. Cats and dogs are also good for our human's mental, emotional and physical health. There are  studies that prove we cats and dogs too  can lower stress, blood pressure and anxiety.
For Every Vote Purina will donate $1 to Pet Partners' Veteran Programs
Early Voting Click Here
Now we can prove to the dogs that cats rule, and help support our great American heroes, our veterans at the same time!  Pet Partners' veteran programs support America's veterans, connecting them to dogs and cats so they can experience the real mental, physical and emotional benefits animals can provide.  The donation Purina will make on behalf of voters in America's Pet Debate will help fund visits to veterans from therapy animal teams.
That's why for every vote in America's Pet Debate, Purina will donate $1 to Pet Partners' veteran programs, up to $100,000.  Let's rally together and get our friends and neighbors voting to help our veterans with this  meaningful effort!
How You Can Help!

Super Hurrah and Congratulations to Raine!
Sturdi Products Have Star Quality Style!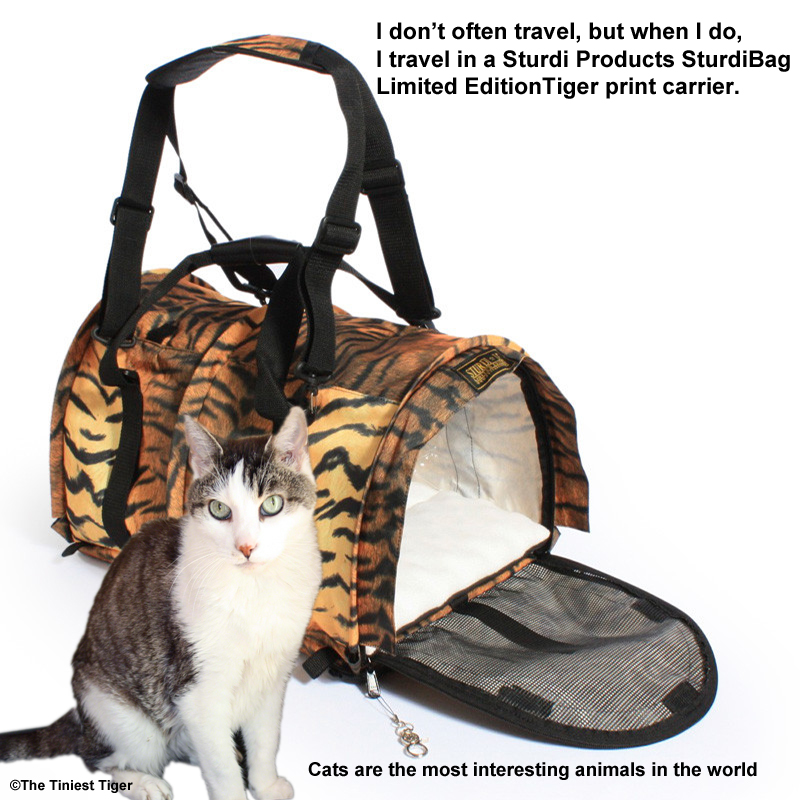 Now you can travel in style too!  The terrific folks at Sturdi Products are giving one lucky member of The Tiniest Tiger community a Sturdi Pop-Up Shelter from their Wild Side Collection!  And in Tiger Print! I know you have to be super excited now.