Posts Tagged 'Will Kitty Play With It?'
A Game Show for Cats!
We cats are super smart with minds of our own.  You already know that we won't just play on demand like our canine pals.  So Friskies created a new Game Show for Cats called Will Kitty Play With It? Here is an episode from the show with our cousin Rosie.  She is being put to the test with a  plastic bottlecap ringlet thingy.  What do you think? Will Rosie Play with it?
Let's find out.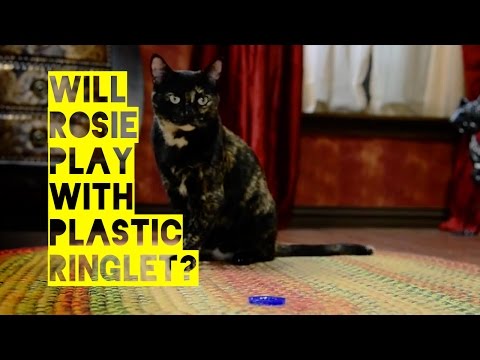 Home Version of the Game Show for Cats