Posts Tagged 'World's Best Cat Litter'
Forest Scented World Best Cat Litter Giveaway!
Congratulations to Laura, Kathy, Raine, Elena and Verna!  Thank you to everyone that participated.  We will have another great giveaway soon. xoxox Gracey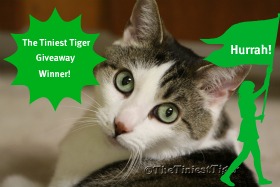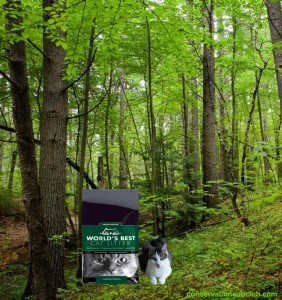 The new Forest Scented Worlds Best Cat Litter allows me to bring out my inner tiger and pretend I am in the forest.  Because all cats can be  little stinkers from time to time, cat parents are sure to appreciate the fast clumping action of this litter and the super fast absorbent quality too that stops the odor before it gets a chance to spread throughout the house.
World's Best Cat Litter Introduces New Scented Formula!
Forest Scented Clumping Formula is the newest addition to the World's Best Cat Litter lineup.  Made with  100% natural wood fibers, this clumping litter is perfect for cat parents who prefer a fresh forest scent.  This natural scented clumping litter is made with a blend of wood fibers and paired with the absorbency of whole kernel corn.  You can safely eliminate the not so pleasant pet odors and simplify cleanup with the quick-clumping litter with a forest fresh scent and no synthetic chemicals or perfumes. This new formula is planet-friendly because the kiln-dried wood fibers are made of re-purposed tree shavings that might have otherwise gone to waste.
When the folks at World's Best Cat Litter asked me to help introduce the Forest scent I was more than happy to do so.  I love the smell of pine.  And I am not alone in this.  This scent was tested in more than 1,500 homes where cat parents found the Forest Scented Clumping Formula met their high expectation of World's Best Cat Litter and at the same time outperformed competing litters.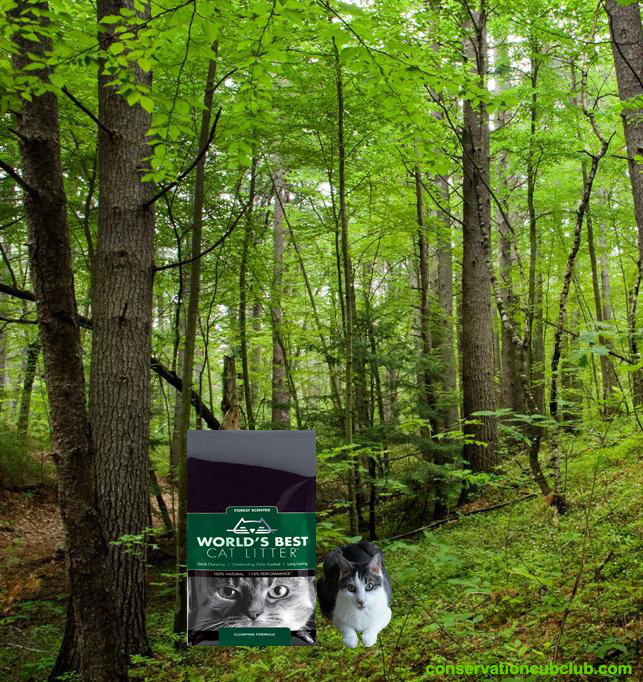 The Forest Scent Brings out my Inner Tiger
World's Best Cat Litter New Scented Formula Coming Soon!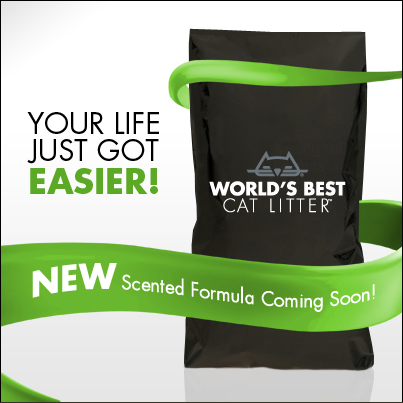 #WorldsBestMysteryLitter
As a member of the World's Best Cat Litter Catcovate Council, I know a secret.  I am trying my best not to tease you but I just can't seem to help myself. After months of research and testing, the newest scented litter is almost ready to make its debut on the market and we have been chosen to test it and review this new scent with you here on our The Tiniest Tiger's Conservation Cub Club!
The Red Carpet Cat Emmy Event Almost Here!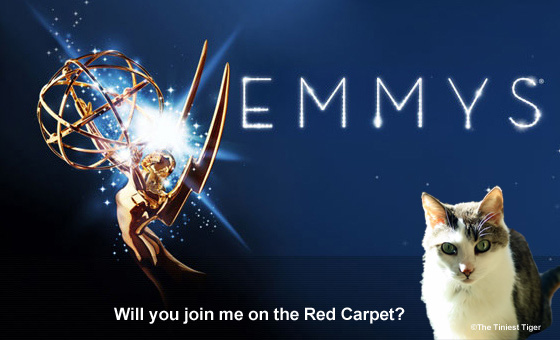 The  #RedCarpetCat Twitter Party is coming soon!
Event Barkers is hosting the party that takes place on Feb. 22 from 5:30-7pm Pacific time. We are super excited that Event Barkers is going to be keeping the party fun and moving because I might get distracted by the flash of the paparazzi while reporting to you live from the red carpet in Hollywood!!
I  will be attending the Secret Room Event  alongside Jackson Galaxy.  We will be tweeting live from the event as we meet and mingle with the stars.  YOU will have the chance to tweet with Jackson Galaxy, star of Animal Planet's "My Cat From Hell"  and  you never know who else might turn up to surprise all of us.
And to make it even more fun, you can win some of the $2800+ in prizes!
Event Barkers wants me to remind you to  make sure  you have RSVPd for this special event. It only takes a moment; just go to the RSVP post and add your Twitter handle. Event Barkers will be using that list to contact winners so you need to make sure you're on the list! (Hey, all good Hollywood parties have the list so here's your chance to be on one!)
We  put together  some great prizes that #RedCarpetCat partiers will be winning! In fact, to keep you rockin' we will be giving away a prize every 1o minutes!  Super Hurrah!
Taking center stage will be The Tiniest Tiger Hipster bag!