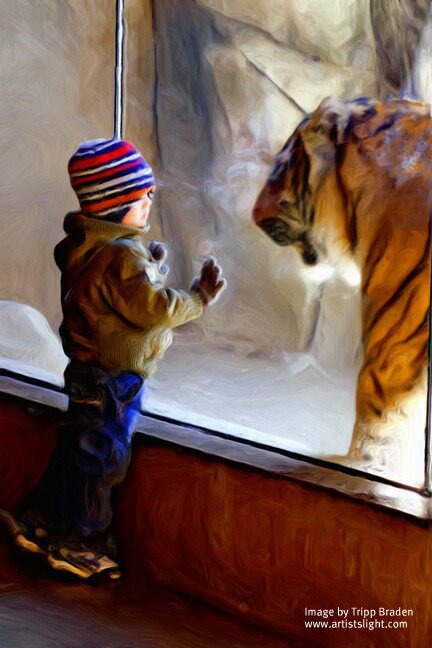 "In the end we will conserve only what we love. We will love only what we understand. We will understand only what we are taught."
Baba Dioum
Friends, Let's teach our children well, so that they will do a better job of protecting all of earth's creatures than this generation has done.
This is my  Christmas Wish.
This image is by our Friend Tripp Braden, www.artistslight.com.
Tripp captured this image at Columbus Zoo & Aquarium while visiting with one of the Amur Tigers.
The Tiniest Tiger is super proud to be the Adoptive Friend of the Columbus Zoo's Amur Tigers.