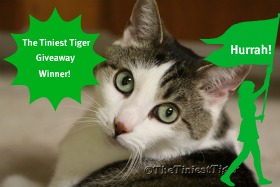 Super Hurrah for Shirley Lalonde, Malia Ragan, MomFrog Lorita, Milene Hollon Mittelhauser and Maria Goldberg the Winners in our Leaping Leprechaun GiveAway!!

Please respond to my messages asap so that I can get your prizes on their way to you!!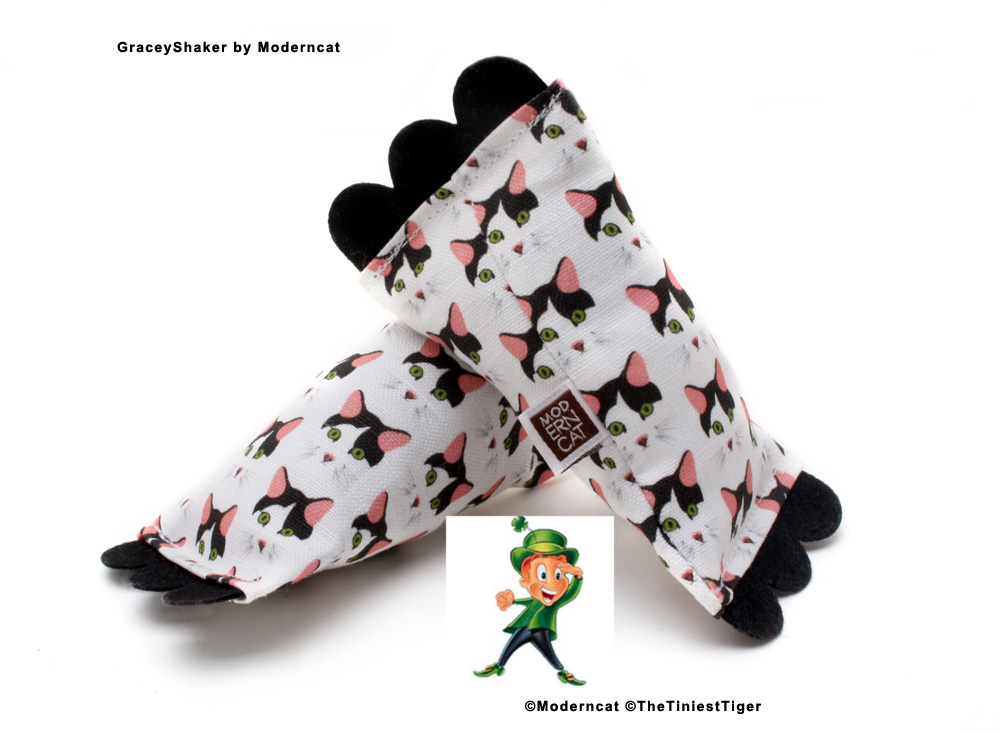 Bad Kitty and I have decided it is time for some St. Patrick's day mischief. And who better to help us out than a few leprechauns from Irish folklore. Leprechauns enjoy partaking in mischief too, so we thought we could use their help in spreading some St. Patrick's Day cheer!
This game is super easy.
When you spot a leprechaun on our The Tiniest Tiger Facebook page, come back here to tell me if you believe in leprechauns or not and why.
For example: I believe in  leprechauns  because one sock goes missing from the dryer and we don't have a dog to blame.   hahahahaha, this is of course just one example.
The Rules!
Every comment gets 1 point.  And if you upload an image of a leprechaun or your cat, you will get 3 entries in the contest.
Winners will be chosen by random number at a random time after a leprechaun facebook sighting.  This means you could win more than once!.
The contest will conclude on March 17th at the stroke of midnight. This Contest is now closed. Thank you for participating.  Stalk the page for more exciting giveaways!
The Prizes
Custom made GraceyShakers from moderncat!
and/or

The Tiniest Tiger Conservation Cub Club Mug!
Super Hurrah! May the luck of the Irish be with you!
Don't forget to enter our Fancy Feast Giveaway. Be the first to try the new flavor! Pounce here.