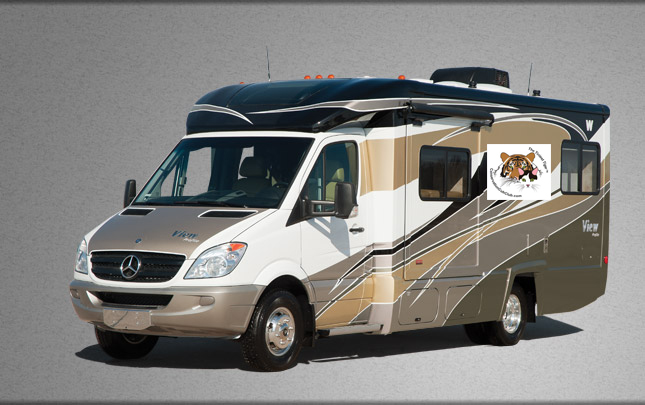 Cats win MegaMillions Loot!
Friends, on behalf of Bad Kitty, Lazy Leopard and myself, Gracey, The Tiniest Tiger, I  am pleased to tell you that we are  heading out on a road trip.  We were super duper lucky the other night and even though we didn't win the whole lotto, we had enough numbers to earn us the loot to buy this terrific Winnebago.  Now, The Tiniest Tiger's Conservation Cub Club can go out on the road to meet with you and our cousins big and small.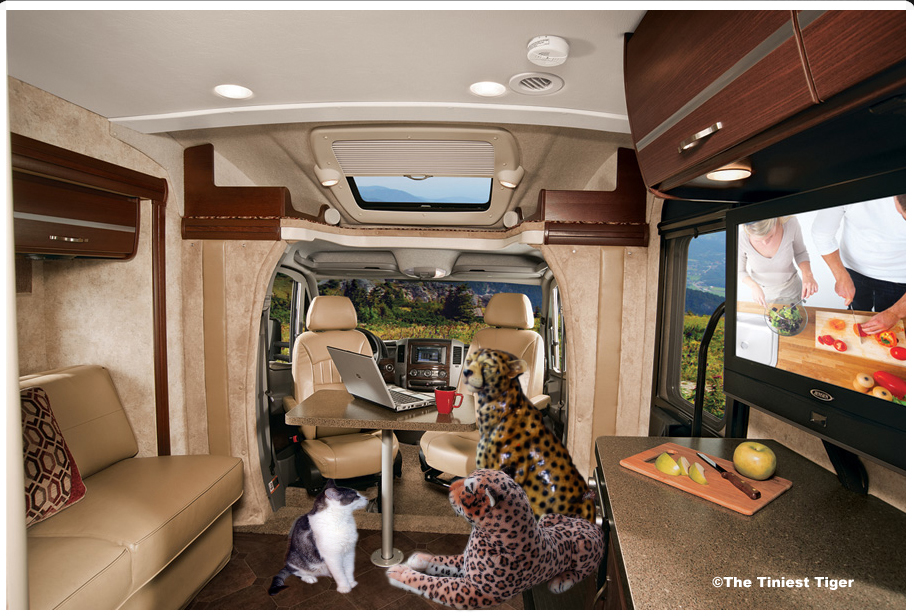 Here you can see us planning our route. My parents have just stepped out to get us a few supplies. As you can see, my mom was drinking coffee and eating an apple. My dad is collecting the snacks for the road, and I can bet he won't be bringing back more apples. hahahahaha.
We are so excited to be able to hit the road. As you know, I am not one to enjoy riding in my ~shiver~ carrier, so this Winnebago even made me want to get up and go! We have plenty of room to nap and play and everything was in order but we couldn't help but think that we were missing something. And then we realized we had forgotten someone super important.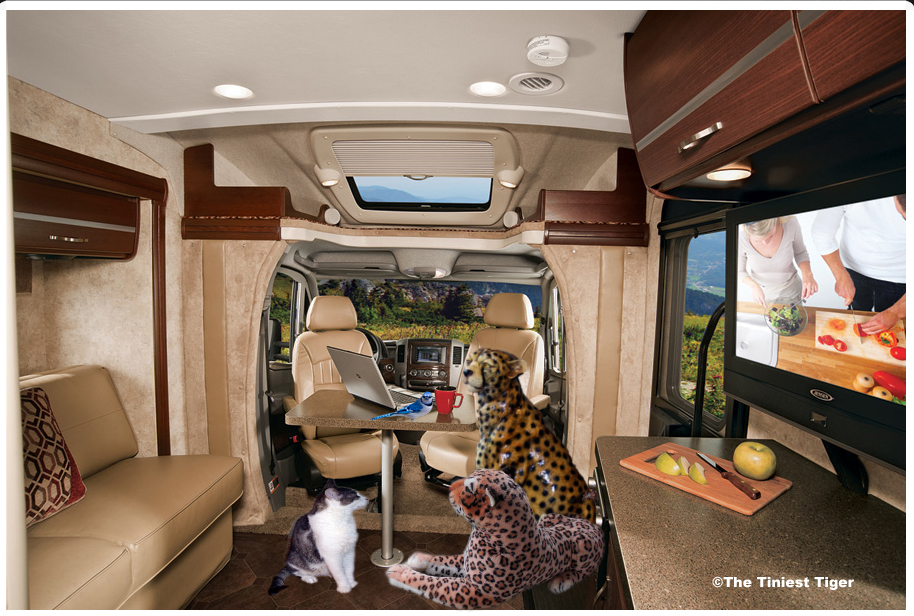 How could we have forgotten Bossy Backyard Blue Jay? He was sure telling us off a big when Bad Kitty saved the day by telling Bossy that we were waiting until my dad returned with the peanuts. ~phew~ That Bad Kitty sure is smooth.
Lazy Leopard and Bossy Back Yard Blue Jay started to quarrel over whether we should visit the states in alphabetical or geographical order.  Bad Kitty just smiled and said that was not for them to worry about because. this is our…..
April Fool's Day story.