Archives for November 2012
Gracey's Kitten Photo
Gracey Came Into Our Lives One Cold December Day
Gracey, The Tiniest Tiger
came into our lives without warning one cold December day.  While  looking for a friend's  dog who had gone missing, we decided to check  the local pound. We were not expecting to find a tiny kitten shivering on the cold cement floor  nor were we prepared for the big bright green eyes that pleaded with us "please take me home, I promise to be good."  Without reservation, I scooped her up and tucked her under my coat.
The Thanksgiving Menu Preparations
Preparations are being made in my habitat for Thanksgiving dinner.  This means all different types of foods are prepared at once and the smells wafting from the kitchen can be overwhelming!  A  cat's nose has to work extra hard to determine the origin of these smells. And this is more difficult than you think, because the Thanksgiving menu is not all turkey and ham.  There are decoys on that menu like cranberry relish.  A cat must remain diligent and stalk the kitchen to determine the best time to ambush the table and snag a tasty morsel.
The Waiting is the Hardest Part
Win a $50 PetFoodDirect.com  Gift Card Just in Time for the Holidays!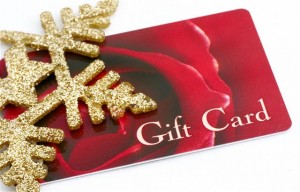 Congratulations to Patti S!
PetFoodDirect.com is giving one lucky member of The Tiniest Tiger  community the opportunity to win a $50 gift card!  The timing couldn't be better with the holiday season just beginning and pet parents will be shopping and stocking up on gifts and snacks.   The new PFD Rewards  Program has just been launched too that enables members to gain points for joining, purchaseing, and sharing with friends and family.  Your points can be redeemed for specific rewards such as donating meals to shelters and coupons towards toys, treats, and more!
The PFD Rewards Program is Free!
You can enroll in the PetFoodDirect.com Rewards Program at no cost.  Learn more about the PFD Rewards Program by clicking here.
PetFoodDirect.com has been delivering 15,000+ products to pet parents since 1997 and they believe in helping pets in need, too. From the single largest offering of premium canned and dry pet food to an extensive assortment of pet toys, treats, supplements and accessories, PetFoodDirect.com has it all! Better yet, you can shop for your dogs, cats, birds, rabbits, ferrets, guinea pigs, hamsters, fish, and other domestic animals all in one place!
Special Savings for The Tiniest Tiger Community

When you are ready to order, use the code SHIPFREE  and pounce here!

*Shipping Discount Coupon is valid on orders of $49 or more and up to 60 pounds. Ground ship only. Enter promo code 'SHIPFREE' at checkout to redeem. One time use per customer. Free shipping discounts cannot be combined with any other promotions, promo codes, or future processed Auto Ship orders. In-stock items only; no rain checks. Not valid outside the continental United States. Not for use with any loyalty or other reward websites.
How to Enter the $50 Gift Card Giveaway!
Dr. Ruth MacPete is our guest today!
I am honored to introduce you to  Dr. Ruth MacPete.  Dr. Ruth, "the Pet Vet", has appeared on TV shows like "The Doctors" and on the TV news programs throughout the country educating pet parents about important pet issues.  She has also written numerous articles for Cat Fancy, Bark, and Kittens USA.
Dr. Ruth always wanted to be a veterinarian. Her love of animals was evident from the time she was a baby. One of her first words was cat, not surprising since she seemed to always be surrounded by them. This is our kind of Doctor!
November is Diabetes Awareness Month. Many of you know that I have diabetes and  that my parents take good care of me with glucose checks and making sure I get my ProZinc insulin twice a day.  But  we wondered if cat parents are knowledgeable  about feline diabetes.  Dr. Ruth was super nice and offered to talk to us about what all cat parents need to know about diabetes.
Guest Post by Dr. Ruth MacPete
DIABETES AFFECTS CATS?
Diabetes affects 1:200 cats nationwide and its prevalence is increasing at an alarming rate. Diabetes is a multi-factorial disease caused by different risk factors including: age, genetic predispositions, diet, and obesity. Unfortunately obesity is also on the rise in both people and pets. It is estimated that 58% of cats in the US are overweight. That means more than half of cats in the Unites States are at risk for developing diabetes. 
WHAT IS DIABETES?
Diabetes mellitus occurs when the body is unable to regulate the amount of sugar in the bloodstream. Diabetes is classified as type-1 or type 2-diabetes. Type-1 diabetes occurs when the body fails to produce the hormone insulin, which is responsible for controlling blood sugar levels. Insulin resistant or type-2 diabetes develops when the body becomes less responsive to the effects of insulin. Type-2 diabetes is the most common form of diabetes in both cats and people. Both type-1 and type-2 diabetes result in chronically elevated levels of sugar in the blood. Left untreated diabetes can lead to nerve damage, kidney failure and even death.
Fling-ama-String is Fun!!!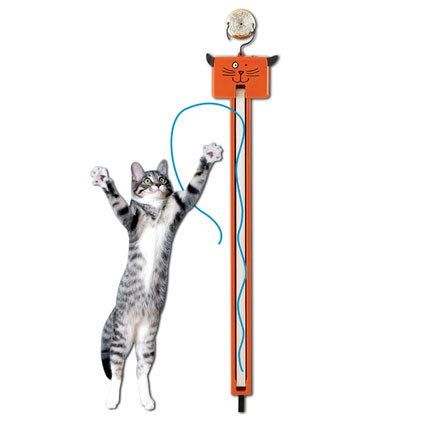 Fling-ama-String is  super fun.  This is one of my favorite toys since my  days as a kitten.  This Fling-ama-String hangs on any standard door knob, is battery operated  and when is turned on  is an automated string-flinging machine.
One end of a long silky brightly colored cord is attached to a white, flat, elastic "conveyer belt" which is constantly rotating. The cord flings in and out for  non-stop pouncing action.  Cats can nip, paw, pounce, and ultimately stop the string, but as soon as they let go, the string automatically starts to rotate again and again and again! It's like having a personal trainer for your cat. The fling-ama-string has 2 speeds for fast or slow flinging.
There is no assembly required so don't worry if your parents aren't engineers. The toy just takes 3 AA batteries (not included).
Award Winning Cat Toy!
Best New Cat Product (Global Pet Expo)
Editor's Choice Award (Cat Fancy)
Product Excellence Award (Pet Age)
Best in Show Award (Global Pet Expo).
Fling-ama-String Giveaway sponsored by the ASPCA
Just in time for the holidays when we cat might get extra treats, and need to increase our exercise, our friends at the ASPCA  generously gave me  5 Fling-ama-Strings to giveaway to members of The Tiniest Tiger community!
The Tiniest Tiger Talks at Science and Literacy Night
I had so much fun and met so many new friends last week when I visited  Denver Elementary during their first Science and Literacy Family Fun Night!  The school planned this great event so that families could see that science and reading are not only important but can be fun too!  There were many activities during the event, children and their parents made recycling boxes, learned about water pollution, made alphabet books and got to eat Ants on a Log!
And my mom and I got to listen to all the great Adventures of Gracey stories the children wrote after reading our book The Tiniest Tiger
.  Each classroom had The Tiniest Tiger book read to them and then first grade teacher Mrs. Randolph  made little flat Graceys for the students to use as inspiration for their very own Adventures of Gracey stories.
I was thrilled to hear all of these great stories.  Some of the students wrote stories about me when I was very good and some of the students wrote stories about me when I was very bad, or as one student said, "Gracey made bad bad and bad choices!" We wanted to share with you a few of the Adventures of Gracey stories, because we thought you would love them as much as we do.
Good Gracey Stories!
First, I am sharing with you the adventure stories where I am good.  This first story was written by my friend Gracie. She did a great job capturing my true nature too because  I think recess would be my favorite subject after science.
Boots Adoption Story
Thank you to Helen Woodward Animal Center for sharing this wonderful story of pet adoption from their Most Heartwarming Story Contest . Boot's story was submitted by The Society to Protect Animals, an Iams Home 4 the Holidays participating organization, in 2007.
Happiness for a Blind Kitten
November Memories of my Grandpa
October has passed by and now there is a short lull before Thanksgiving and onto the rush of the Holiday Season. I like this
break between Halloween and Thanksgiving, while we prepare our habitat for winter.  Thicker and softer blankets come out of hiding and my heated thinking circle takes its place in the sun room.  Even though the sun begins to play hide and seek with us  for the next few months, the warmth of my heated circle allows me to close my eyes and pretend the sun is shining down on me.
As the days shorten and the temperature cools, the leaves on all the trees around our home begin to turn color and then float to the ground. Some leaves are super spooky, like the giant Maple tree leaves that scritch and scratch across our porch. But my favorite leaves dance and float down to the ground from the ginkgo tree.
I have a great view of the ginkgo tree from the front bay window.  I know that sometime between Halloween and Thanksgiving depending on the temperature fluctuations that the ginkgo tree will perform a mesmerizing leaf dance as  she sheds her leaves for winter.  The  leaves twirl and float down to the ground forming a golden blanket upon the ground. I must stalk the tree, because once the dance begins, it continues until all the leaves participate and take to their winter resting place.
The ginkgo tree is extra special to me and my family.  You see, my grandpa planted and loved this tree.  He nurtured her from a sapling and made sure she was protected and able to grow.  Today she is a mighty tree with strong limbs and gorgeous leaves.  This tree stands as a living memory of my grandpa and we feel his presence every day when we come and go year round.
But in November, when the  ginkgo leaves turn gold, memories of my grandpa turn bittersweet. Our hearts feel a little heavier  remembering the November  the ginkgo leaves performed for us when my parents came home from Grandpa's funeral.  The sun was shining, the leaves were dancing, and I was waiting in the bay window for my mom and dad to come and watch with me.  And just like that,  in the middle of our heartbreak. our spirits were lifted watching his tree and feeling his spirit dancing  with the leaves.   Grandpa lives on in our hearts, and we dance in November.
Imperial Cat M.A.X. Club Chair and  Scratching Ottoman is Super Stylish!
Last month I shared with you the brand new cat  club chair and scratching ottoman from Imperial Cat that I thought you would  love as much as I do.   The new Club  Chair and Scratching Ottoman for cats is super stylish and I was so excited that I placed in on my wish list.  The nice people at Imperial Cat saw my wish and sent me my very own chair and ottoman with a sleek cheetah print. And now just in time for Thanksgiving, they are offering a chair and ottoman to one of the members of our The Tiniest Tiger community.
Cats will give thanks for their own club chair
Thanksgiving is coming soon and we cats know what this means.  In addition to family, friends and feasting, it means that
our habitats will be invaded and our space will be taken over by loved ones.  And some might even stay well into our nap time and perhaps even force us to change our schedules.  I know, I understand how upsetting a change in routine can be for felines, but just in time to prevent the invasion of the chair snatchers, Imperial Cat is providing us with our very own cat sized chair and ottoman.
Mine arrived a few weeks ago and I have to tell you that I just love it.  The chair is super comfortable and when I get the urge to scratch I just cut loose and give the ottoman the works.  Another benefit is that  you will not have to fight with any friends or family members for your seat.  This chair will always be reserved with your name on it. When your chair arrives, simply direct your parents to place your chair in a strategic location where you can see but not be in the center of the commotion.
If you can't wait to see if you win, you can purchase your very own Imperial Cat Chair from their Cat Claws Catalog.
How to Enter the Giveaway
There are many  ways to enter in the Rafflecopter below. Choose as many or as few entry methods that suit you. This giveaway is open to US mailing addresses only. The giveaway ends at 12:01am ET on November 17, 2012.  Best of luck to you.