Walkin' in a Kitty Wonderland Photo Winners!
Our friends at Purina and Petco offered  some great holiday decorating tips for you in their latest edition of Purina Purr.  I was super curious how you and your cat decorate for the holidays and asked you to share with me photos of your cat and any special holiday decorating you do with your feline friends in mind.  I want to thank all of you that sent in super cute images of  your cats.  There were so many to choose from that we allowed independent judges to choose the winners.
Miranda's Missy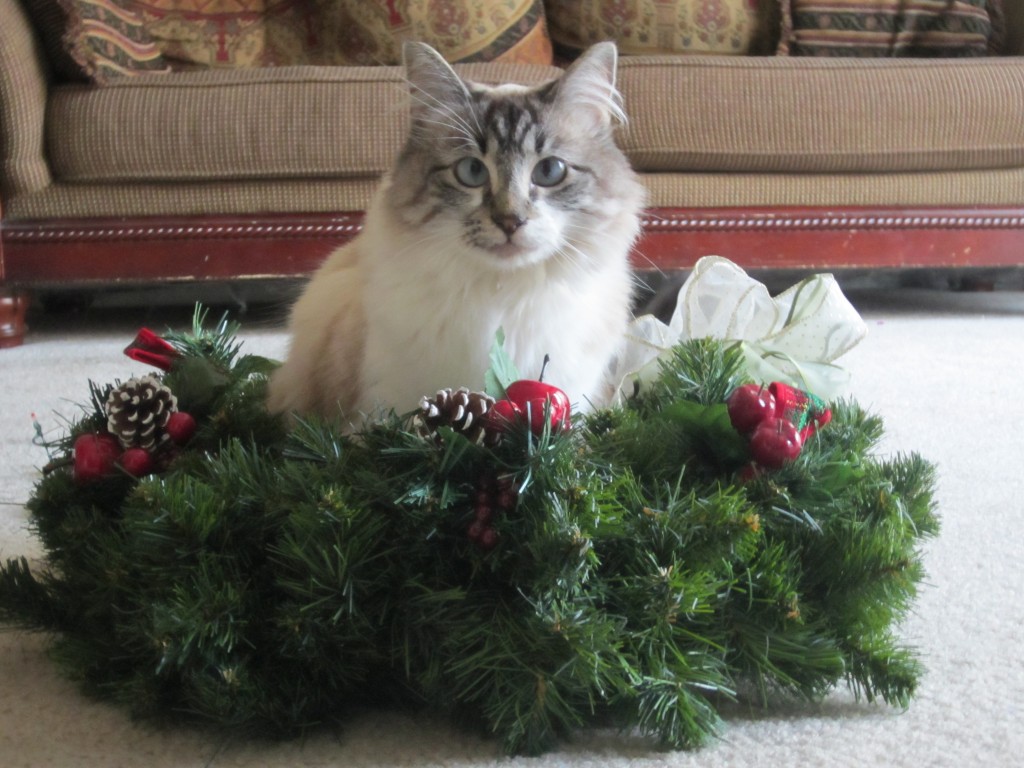 Super cute Missy is the center of attention in the middle of this wreath!
Ashley's Kittens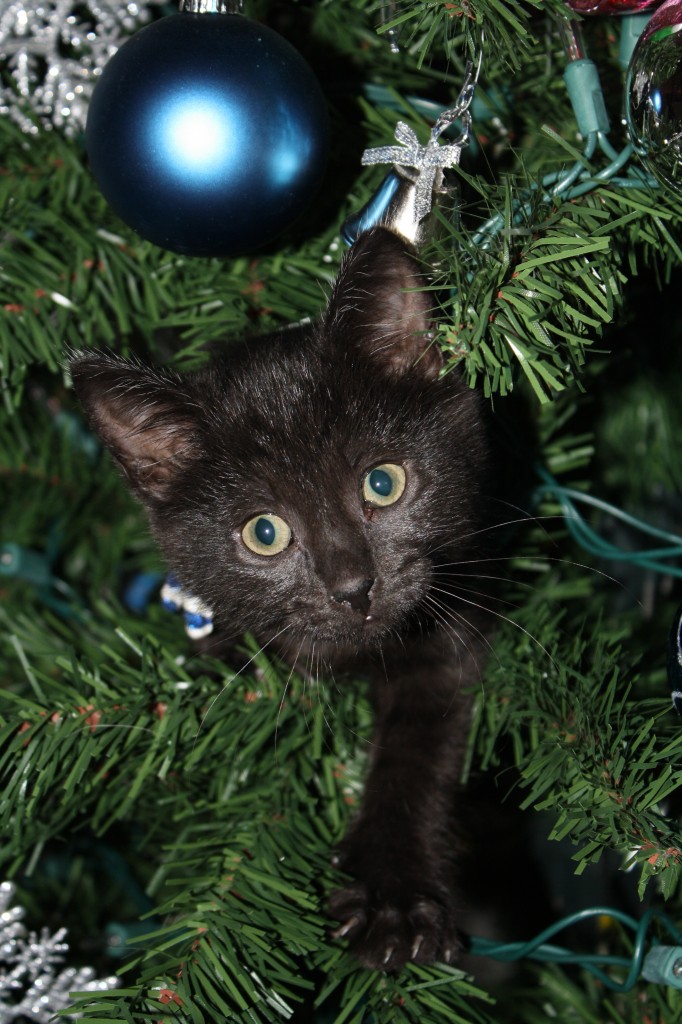 and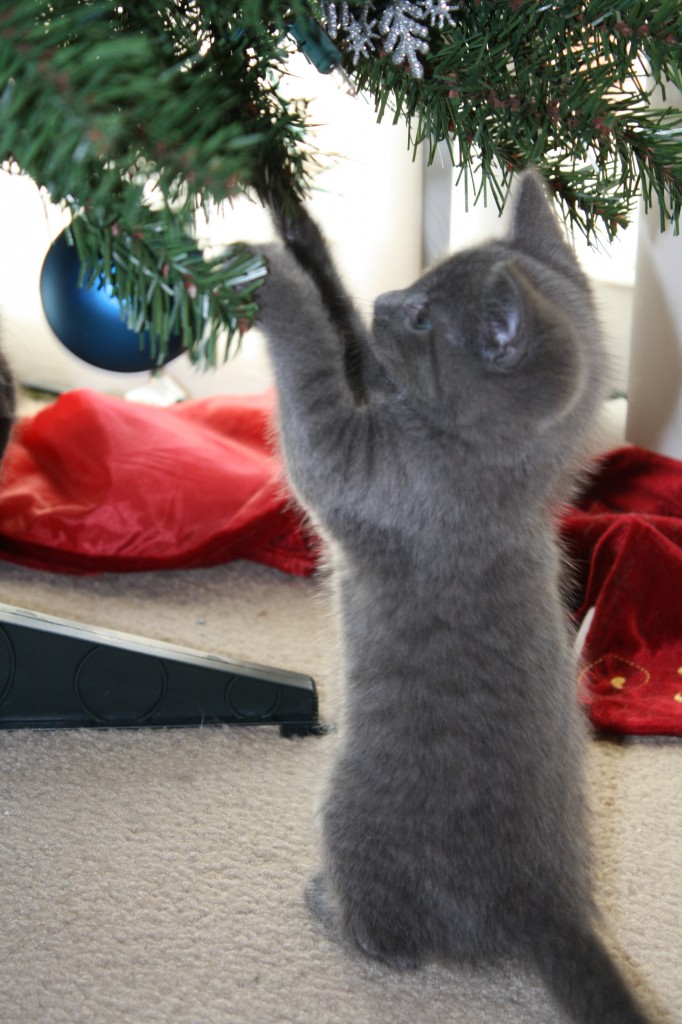 Super cute kittens decorating the Christmas tree!
Susan's Roxy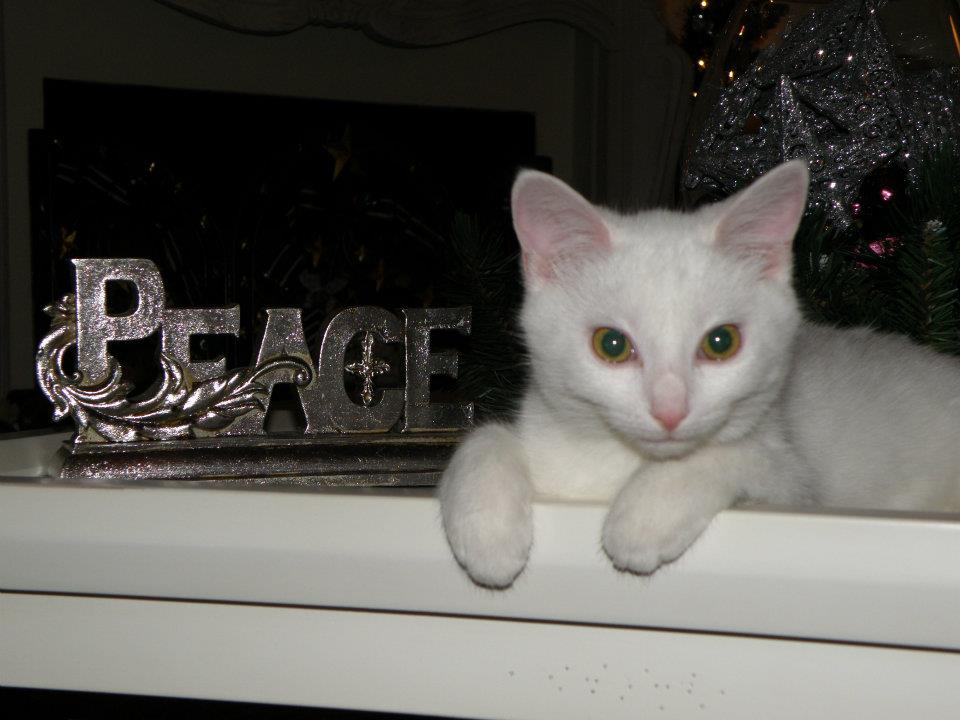 Looking too cute on the mantel.  Peace to you too Roxy!!!!
Robin's Cheshire Kitten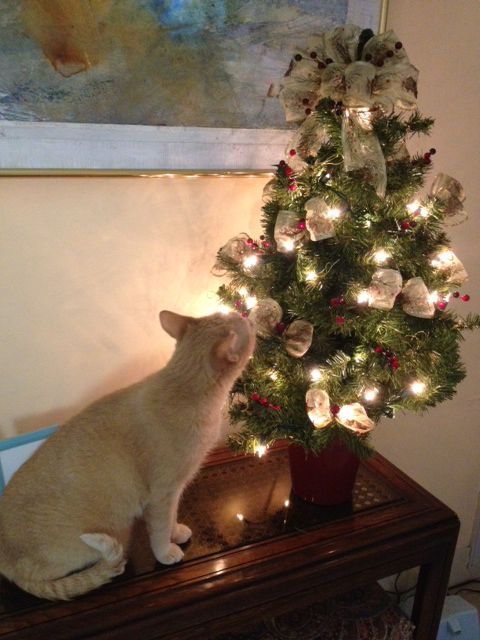 Cheshire Kitten sure is cute admiring the Christmas tree.  I have acorn ornaments like that too!
Amy's (Baking) Flour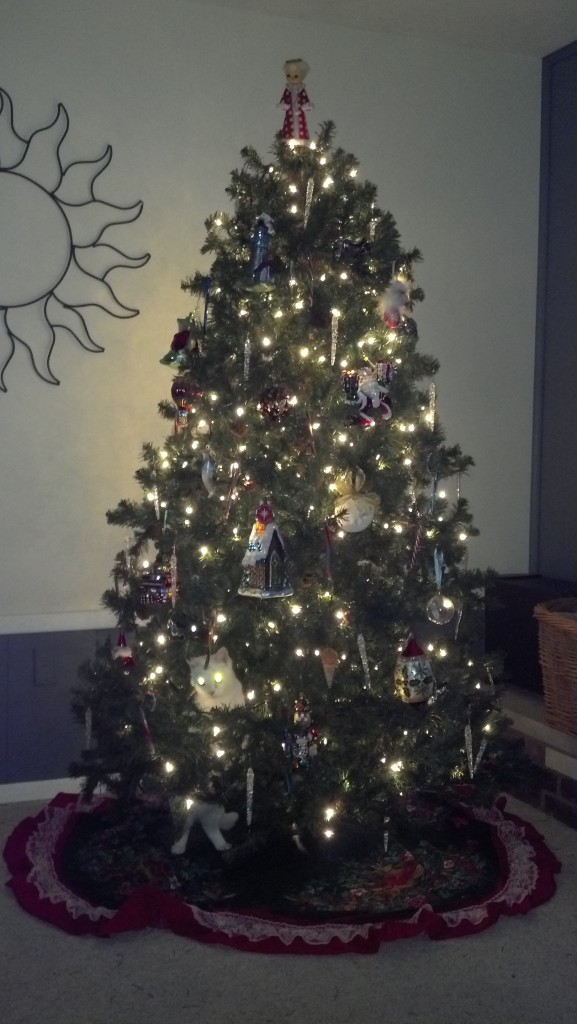 (Baking) Flour is super cute posing in the Christmas tree. Amy told us that Flour is deaf and that she is super intrigued with the lights.  This photo made everyone smile.
Thank you for sending your photos!
I would like to extend our appreciation to everyone that sent in your wonderful cat photos.  I am glad that I was not a judge because I would still be sitting and deciding which photos to choose.
Related articles