Archives for October 2013
Karl Lagerfeld's Cat Choupette Inspired Collection
Simon's Cat Scary Legs
We love Simon's cat and this one Scary Legs really made me laugh. Many people are afraid of spiders and I have to be honest, I  used to be one of them. I could barely stand to be in the same room with a spider but I never wanted to kill them. I liked to relocate them back outside and at times this took a lot of courage to accomplish.  In fact, more often than not it involved deep breaths, involuntary shuddering,  shivering and repeatedly telling myself to stay calm while I balanced the spider on the end of a broom or yardstick.
Imagine if Every Person Kept That Love of Animals Their Entire Life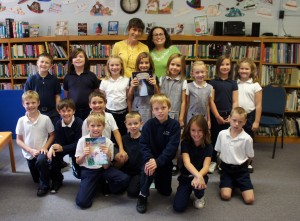 Purina Provides Welcome Kits to Residents with Cats in Domestic Violence Shelters
In recognition of Domestic Violence Awareness Month, Urban Resource Institute (URI) and Nestlé Purina announced on October 21, that they are joining forces in support of URIPALS— People and animals Living Safely.  The program is New York City's first initiative to allow victims of domestic violence to enter shelters with their pets.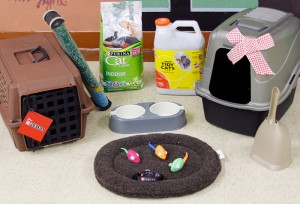 We're Celebrating Winning the CatVenture Category at The Friskies!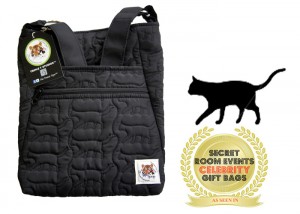 We're celebrating winning the CatVenture Category at The Friskies!  We can't begin to thank you enough for your support and patience through the voting process. We understand it can become tedious when we ask you to vote everyday over a long period of time and just want to say how much your willingness to support us is appreciated. To show our appreciation we are giving away two Triple T Studios The Tiniest Tiger Hipsters
We are Curious about What You Think
It seems almost every day something curious about cats pops up in the news.  I often find myself reading the cat news and wondering what you might think about some of the interesting new products, trends and ideas that surface on the internet.  So I decided to start a new column here  in our community where  we will post a couple of cat topics and then we can all weigh in with what we think about them.
At the end of each topic summary, I have included a poll that asks you to vote by selecting Purr, meaning you like this idea, Hiss, meaning you don't like this idea. and Yawn, meaning you are indifferent; you neither like nor dislike the  idea.  Here is the first topic.
Gracey never liked wearing a costume.  She especially didn't like wearing anything that restricted her ear movement.  Annie takes after Gracey when it come to costumes.  If your cat is like Gracey and Annie, then Kat Sherbo from PetCareRx has a solution to the Halloween costume for cats.
Cats Not Up for Halloween Costumes? Make them a Part of Yours!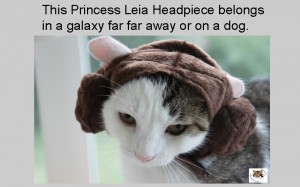 The Friskies in New York City
Last Tuesday, October 15, Paul and I had the honor of attending The Friskies in New York City.  Gracey's video The Tiniest Tiger's Snow Adventure was a finalist in the CatVenture category and we would find out later that night if we would be taking home the golden Catuette.
Early that evening, all the finalists gathered in the hotel lobby and walked a short distance to Arena, the venue  for The Friskies.   During the cocktail hour from 6:00pm- 7:00 pm, we mingled with the other finalists, chatted about our videos and had our photos taken.
Everyone at  Friskies was super nice and made sure all of our needs were met and then some taking very good care of us the entire time.   We listened to our instructions on what to do if our video received the most votes.  We would be called to the stage to accept the golden Catuette and share a 30 second acceptance speech.
And then I got nervous.  I am cat like in the fact that I like to see but not be seen.  Heading to the stage gave me the jitters.  What if you fall down, what if…what if…. what if.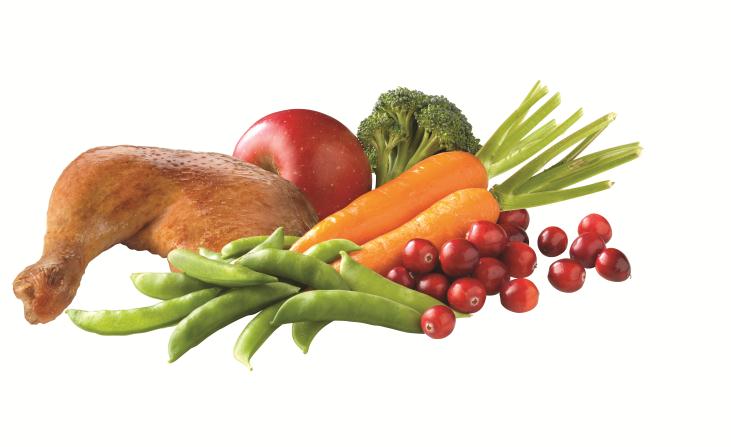 Most of my life I have been in the product development, manufacturing and distribution of  food products. Having owned my own food company, I understand how important not only choosing the right ingredients but also where those ingredients come from is to the quality and safety of the finished product.  Just as people are becoming more concerned about where and how their own food is produced, we are demanding better quality and transparency in the food that we choose to feed our pets.
How Ingredients are Sourced is Important
The Tiniest Tiger's Snow Adventure is a Friskies Finalist
Friends, we did it!  We are one of the official Finalists in The Friskies.   Your  support helped Gracey's video The Tiniest Tiger's Snow Adventure make the top 12! Thanks to Friskies we are heading to New York City to find out if our video won the 2013 best video for CatVenture at The Friskies