Tiny Timmy's Story
Friends of The Tiniest Tiger know  our friend  Tiny Timmy but just in case you are new to our community, we will share a little bit about him.  Timmy was rescued while he was having a severe reaction to a harmful flea & tick treatment.  He suffered neurological damage from his exposure to the toxic products.
Timmy's first year was very difficult but with the love and care of his new parents, not only did Timmy survive, be began to thrive and love life.  He is a happy, playful and loved cat.  Timmy has accomplished many things that no one ever thought he would be able to do. He is now able to climb his tall scratching post, run and turn, and he can play and keep up with the other cats.
Timmy won Week 8 of the Bissell Most Valuable Pet Contest the same year that Gracey won the Bissell contest.  Back in the early days of facebook it was easier to keep up with all of our friends because we could see them in our news feed.  Now it takes more effort to keep up so I wanted to try to help spread the word about Tiny Timmy's Dirty Flea Soap.
Tiny Timmy's Dirty Flea Soap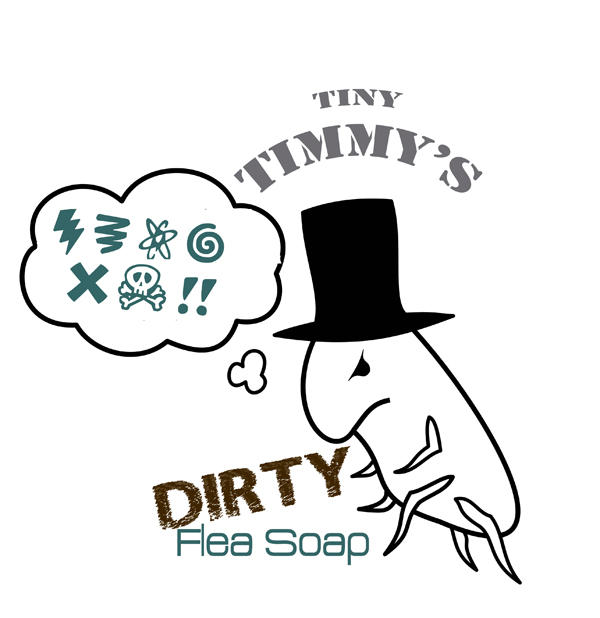 Tiny Timmy had a dream to make a flea soap that was safe for cats. He wanted to make a flea soap that was non-toxic, non-GMO and sustainable.  He wanted the soap to be safe for use for cats, dogs and  people.  Tiny Timmy's Healing Journey has been educating people about harmful flea and tick products and now is starting a company to sell non-toxic flea soap safe for cats, dogs, kids, adults and the planet.
Tiny Timmy's Dirty Flea Soap on IndieGoGo
Check out Timmy's IndiGoGoCampaign here.  http://igg.me/at/DirtyFleaSoap
You can order your own Tiny Timmy's Dirty Flea Soap, protect your pets and help out a friend!