The holiday preparation frenzy is winding down as Christmas Eve and Hanukkah are celebrated today.  By this time you might have your presents wrapped, foods prepared, and your family and friends gathering. Paul has placed pretty holiday lights around our home on the outside.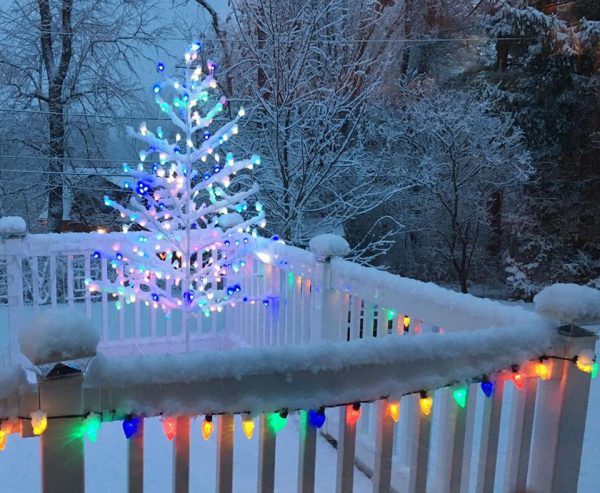 We decorated our mantel with cat-safe trees and small LED lights. We used museum wax to hold the trees and polar bear in place while little paws bat at them.  So far, so good.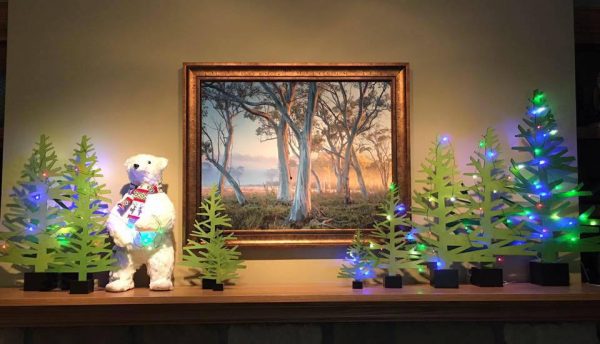 We placed small reminders to look for the Joy of the season.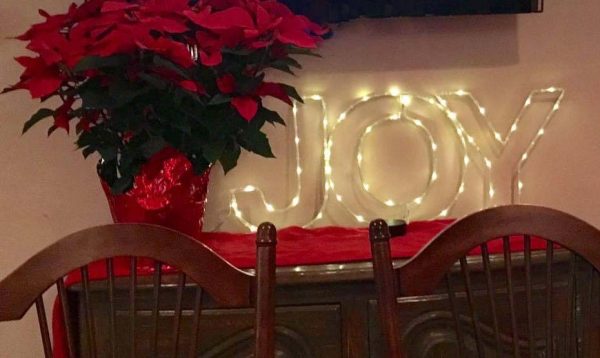 Sometimes it is hard to remember the joy of the season, especially when you are missing a loved one.  This is our first Christmas without Paul's mom and we are trying to hold onto the best of the season and let the sadness occupy as much of our hearts as necessary to navigate the grieving process.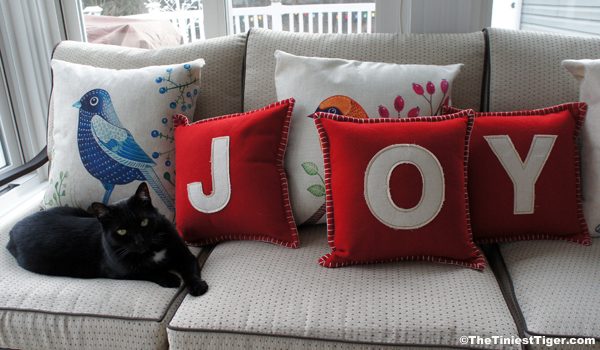 Give the Gift of Being Present
Gift-giving is also an important part of the holiday season because the gifts are meant to show our love and appreciation to those who share our lives. Sometimes the reason for gift-giving gets lost in the busy season and shopping for gifts can add more stress and worry than the joy intended.
This holiday, let's give the gift of being present. With technology being both a convenience and a distraction, I bet each of us has been visiting with a friend or family member when they keep looking at their phone or other screen. Sometimes it hurts a little bit doesn't it, even if we understand and quite possibly do the same to others.
The Gift of Undivided Attention
Let's give the gift of our undivided attention. When a family or friend talks to us, lean forward a little. Maintain eye contact to show you are interested. Turn off those notifications. They can wait, can't they?  Turn off the television or mute the sound. If you are on the telephone, do the same. Truly listen. Ask questions and listen to all the answers. Pitch in and help do dishes, clean up or fill bird feeders.  Sometimes the best conversations are those that take place while doing small chores.
Let Go and Enjoy the Season
Let go and enjoy the season as time slows down just for a brief period of time.  Years from now you might not remember a gift you were given but you might remember the time you spent with a loved one.
For me, I remember a Christmas many years ago now.  I came home to my parents house after an exhausting holiday season and curled up on the floor by the front door closet. The living room was full with my family, presents, and our dogs of course!  The tree was shining and the smell of holiday food hugged the air.  I remember leaning  back and taking it all in.  The laughter, the smiles, the warmth, the love.
My mother came over and said are you alright there?  I said, I am.  I am happy.  And this made her smile.  I don't remember any gifts from that year but I do remember her smile.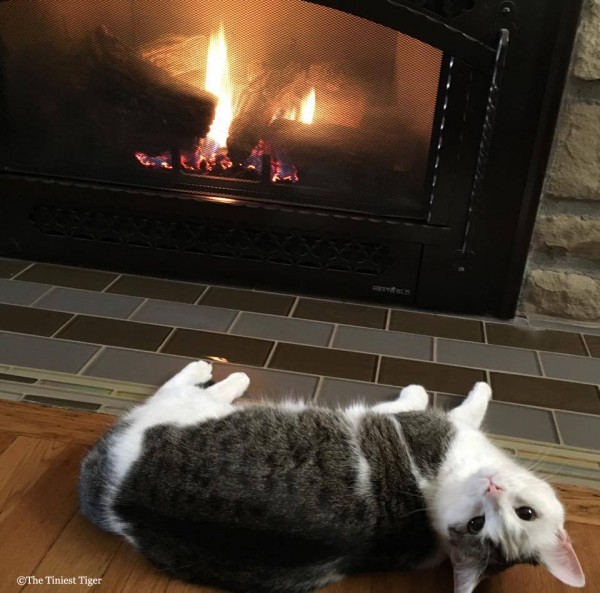 Spend time with your kitties too.  Take extra time to snuggle. Pick them up and tell them how much joy they bring to your life.
We wish you peace this holiday season and thank you for being a part of The Tiniest Tiger community.