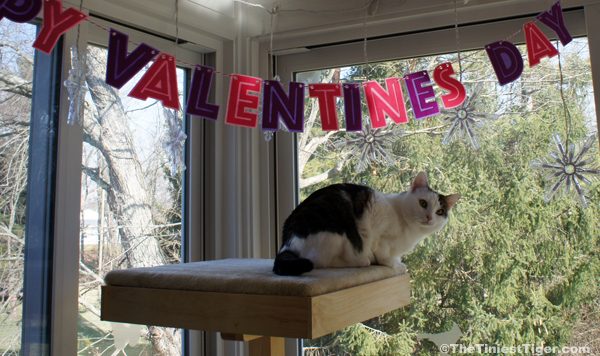 Happy Valentine's Day!
Annie, Eddie and Mercy celebrate Valentine's Day with some new toys and treats.  We found this cute Valentine's Day banner at Target and thought this was just the thing to make their sunroom festive.  Valentine's Day is also the day we celebrate Annie and Eddie's birthday.  We don't know their actual birth date so we chose Valentine's Day because it seemed perfect for these two little cats that helped us mend our broken hearts.
Anytime there are new toys is an exciting time for the cats.  Being naturally curious, the cats love to check out anything arriving in their habitat.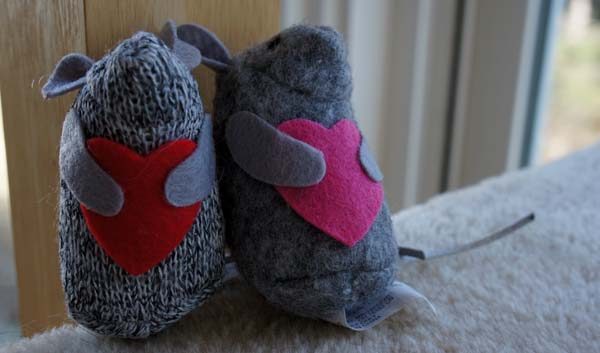 We thought these cute catnip mice were a perfect gift for the cats today.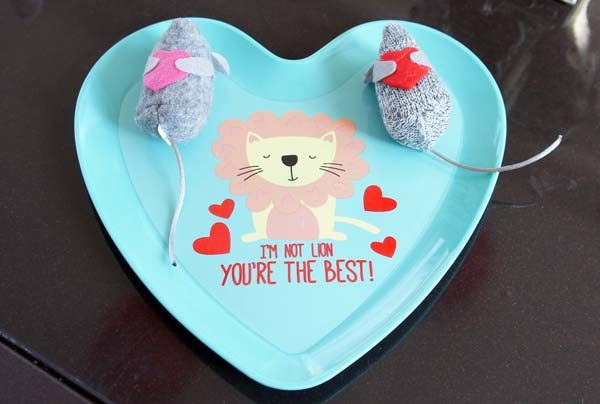 As always, Annie is the first to pounce on anything new.
Annie chose one of the mice and grabbed it by the tail.  In the true spirit of Valentine's Day she did something unexpected and sweet.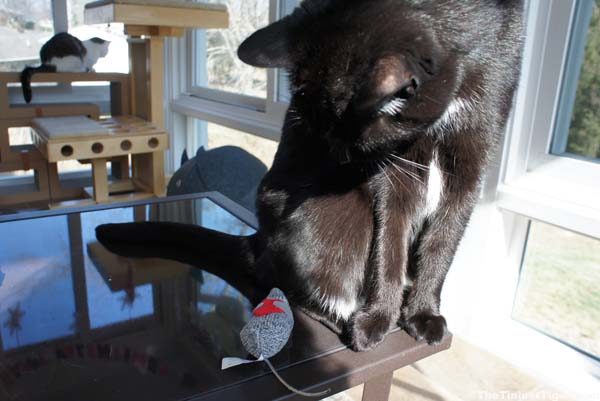 She dropped the Valentine mouse beside Mercy and then ran away.  Mercy seemed as surprised as we did.
Eddie checks out the other Valentine mouse.  It will be Eddie that will play and play all day.
Wishing you a Happy Valentine's Day.  Thank you for being our friends and celebrating Annie and Eddie's birthday with us too!