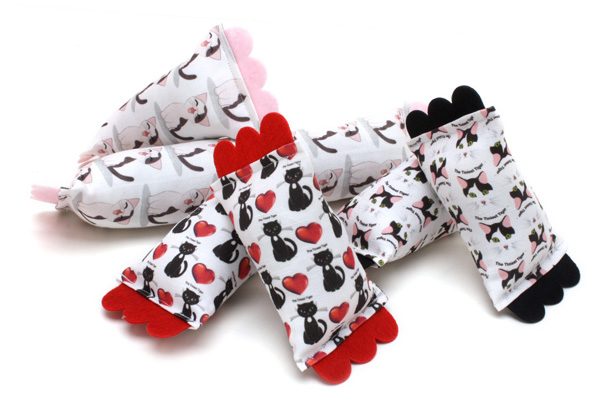 All the cats' favorite toys are back in stock, even the large Annie Kicker!  Annie, Eddie and Mercy wanted to share with your cats so they are hosting a Triple T Studios Cat Toy Bundle Giveaway!
The Gracey Shaker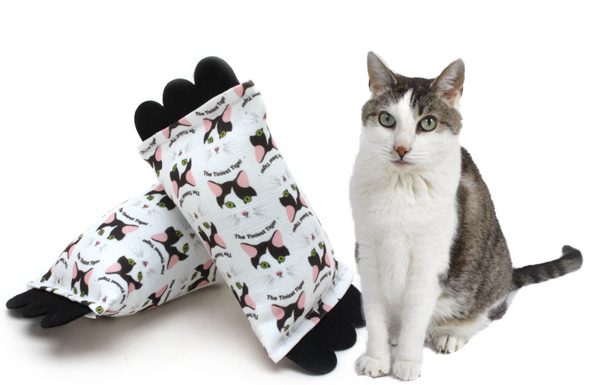 The Gracey Shaker was Triple T Studio's first cat toy.  It was created for us by our friend Kate at Hauspanther for the Academy Awards Red Carpet Event. Kate used our "Gracey" fabric for these great catnip toys, and she added in a super fun "shaker" that makes just the right amount of noise when your cat bats the shaker across the floor or tosses in the air.
The Annie Kicker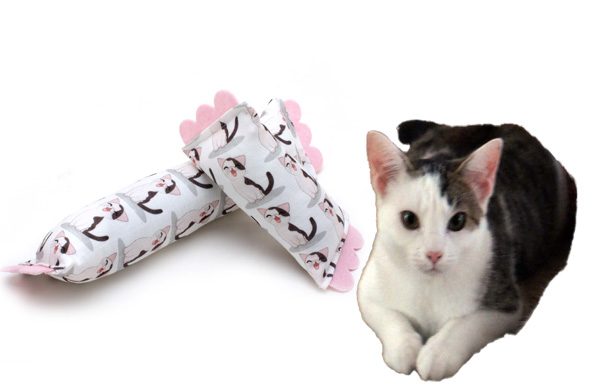 Annie loves to attack and bunny-kick her toys.  The Annie Catnip Kickers are stuffed with organic catnip, polyfill for extra kick and the same sturdy designer fabric as our popular Gracey Shaker only with the cute Sweet Annie design.  These kickers might be purrfect for your bunny-kicking cats too.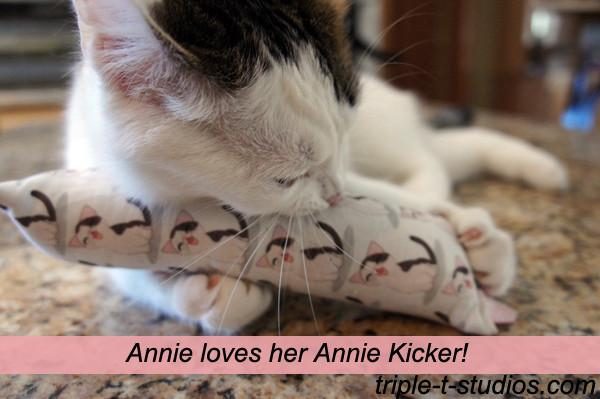 I Love Black Cats Shaker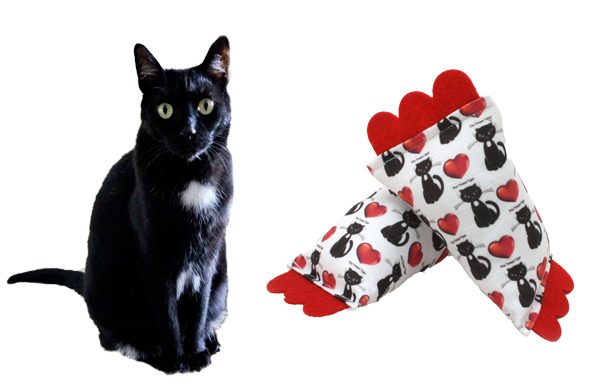 We created our I Love Black Cats Shaker using our  I Love Black Cats Fabric in honor of our Mercy and black cats everywhere.  This is one of our best selling items!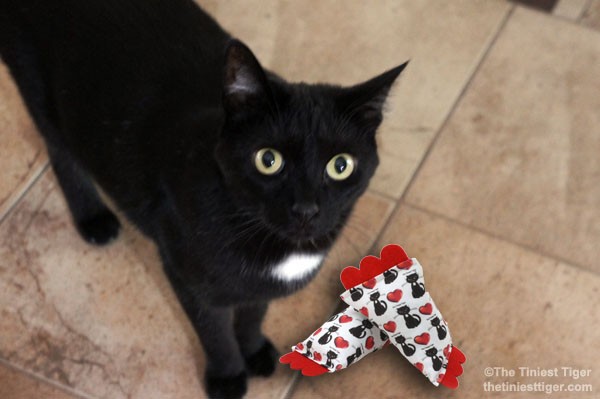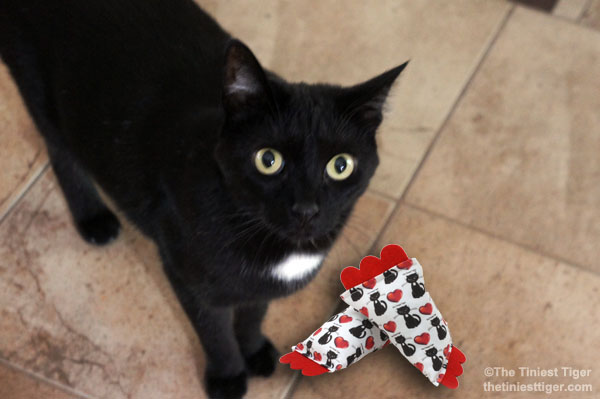 Look at that face with that little velvet nose!  Mercy doesn't like to play as much as Eddie and Annie but we catch him tossing a shaker toy from time to time.
Eddie Door Shaker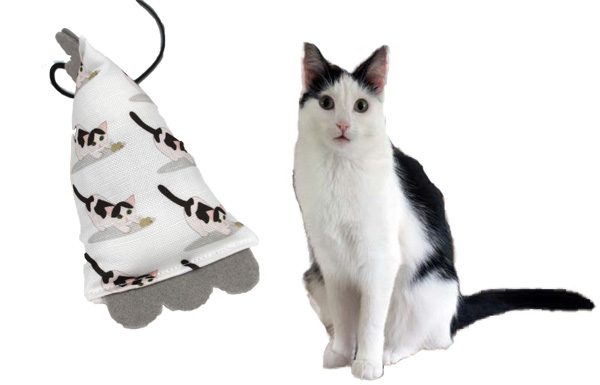 Our Eddie loves to play.  He will entertain himself for hours with his toys.  We hang toys on the doorknobs to keep our little guy busy so we thought the DoorShakers that Kate makes would be purr-fect for Eddie.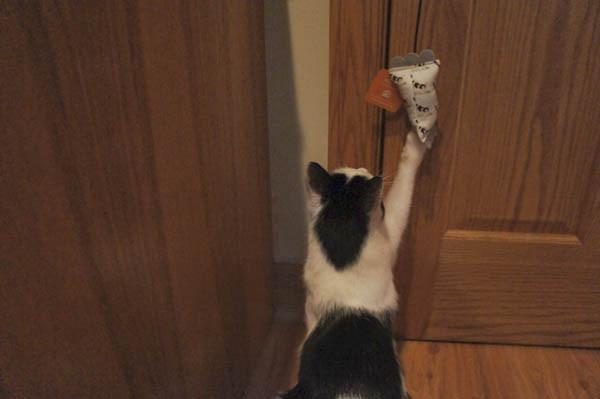 The Eddie DoorShaker catnip rattle toy hangs from your doorknob. When your cat walks by and get s a whiff of the potent organic catnip inside, they will be sure to give the toy a smack.  The elastic cord makes the DoorShaker bounce in the air enticing your cat to engage in play.  The rattle sound inside adds to the excitement.
All of our toys are stuffed with organic catnip grown in Bend, Oregon and are sewn in USA.
The Triple T Studios Cat Toy Bundle Giveaway
One member of The Tiniest Tiger community will receive a bundle of cat toys from Triple T Studios. The bundle will include one of each of our toys! The Gracey Shaker,  Annie Kicker, I Love Black Cats Shaker, and the Eddie Door Shaker.
If you can't wait, you can learn more about the cat toys here: Satisfy the Big Cat in Your House Cat®
How to Enter
Enter your information in the contest widget so we know where to ship your prize if you win.
Then come back and tell Annie, Eddie and Mercy in a comment below: What type of toy does your cat like best?  Is she/he a bunny-kicker like Annie or more of a toss and pounce player like Eddie and Mercy?
This giveaway is open to everyone!  Void Where Prohibited