June is Adopt a Shelter Cat Month!
We adopted Annie and Eddie from Grayson County Humane in June four years ago!  My goodness the time has flown by and as you  might already know, they bring light and joy into our lives every single day.  The ASPCA is working hard to spread the word that adoption should always be the first option.  Would you be willing to help spread the word too?
ASPCA Teams Up with Ally Brooke for Adopt a Shelter Cat Month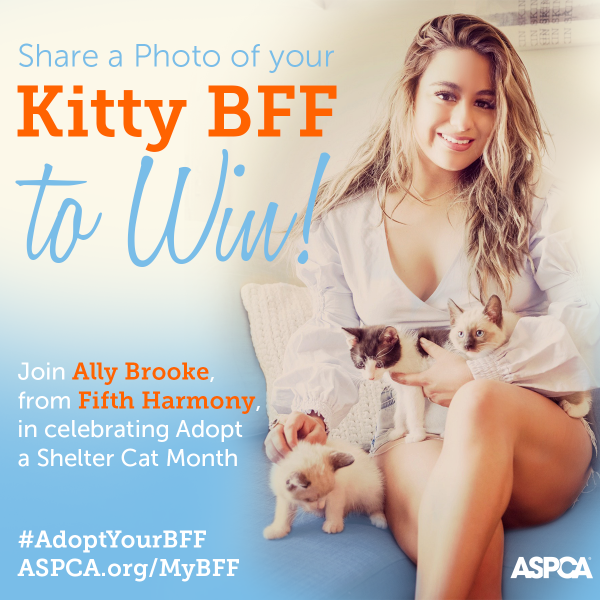 This time of year, animal shelters are usually loaded with adorable kitties just waiting to be adopted. So, the ASPCA teamed up with Fifth Harmony star, Ally Brooke, to spread the word that June is Adopt a Shelter Cat Month and that there's no better time to adopt a new BFF!
Help ASPCA Spread the Word to #AdoptYourBFF
I Pledge to:
Always make kitty adoption my first option
Spread the word! Share a photo of my favorite rescued cat on social media tagging @ASPCA and using the hashtag #AdoptYourBFF
Support my local animal rescues and shelters by fostering a cat.
Sign up to receive important news and alerts from the ASPCA
Pounce here to Take The Pledge
You can help the ASPCA spread the word by snapping a photo of your favorite rescued cat (we'd love to see you in the pic, too!) and share it on Twitter or Instagram tagging the @ASPCA and using the hashtag #AdoptYourBFF. They would love to get as many people as possible sharing how great their kitty BFF is with the world to encourage others to adopt.
As a bonus, the ASPCA will choose their most favorite photo post to win a special prize pack, including a gift card from francesca's and an ASPCA T-shirt autographed by Ally Brooke!
P.S. if you live in L.A., the ASPCA is urgently looking for kitten fosters – please visit ASPCA.org/FosterLA to sign up.
The Take the ASPCA Pledge to #AdoptYourBFF Giveaway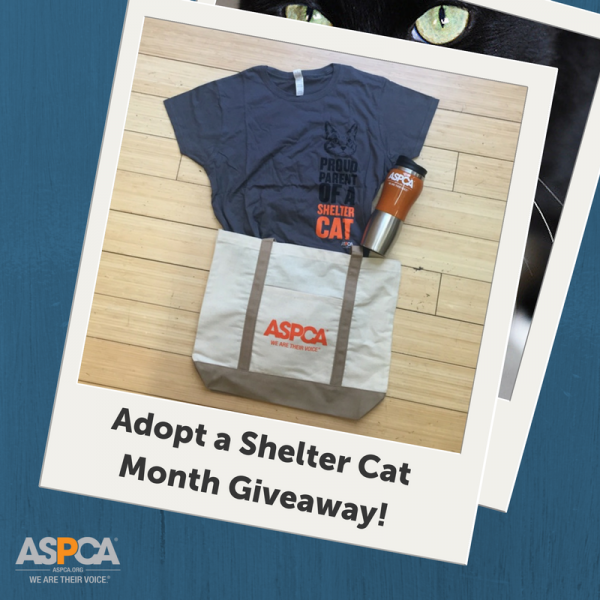 One member of The Tiniest Tiger community will receive the  ASPCA Adopt a Shelter Cat Month Giveaway Package.
How to Enter
Enter your information in the contest widget so we know where to ship your prize if you win.
Pounce here to take the ASPCA Pledge to make kitty adoption your first option
Let us know in the comment section below: Let us know the name of the cat in the photo you will share on Twitter or Instagram tagging the @ASPCA with the hashtag #AdoptYourBff
This giveaway is open to everyone! Void Where Prohibited