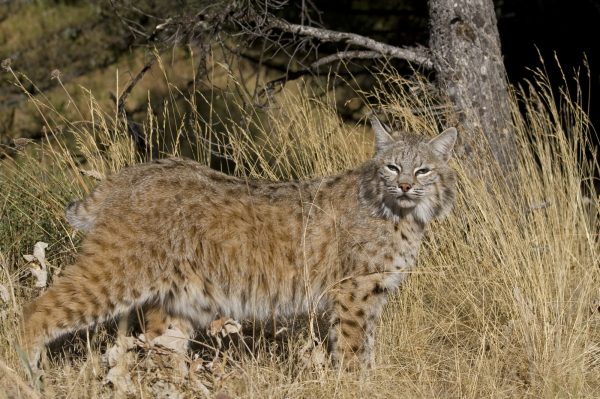 Bobcats (Lynx rufus), after more than a century since their extirpation, are thought to be making a comeback in Ohio. Sightings have been steadily increasing since the 1980s, and researchers wonder if the wild cats could be reclaiming their former territory particularly in Southeastern Ohio.
Research is underway to understand the ecology of Ohio's recovering bobcat population. Dr. Viorel Pepescu, Assistant Professor of Biological Sciences at Ohio University and researchers in his Conservation Ecology Lab are collaborating with the Ohio Department of Natural Resources (ODNR) and Division of Wildlife.  Last October, the Ohio University project was awarded $245,000 by ODNR to support graduate research and undergraduate student training in the lab over the next four years.
The overall goal of the project is to investigate the sustainability of Ohio's bobcat population, its pace of recovery, and the sources of mortality that could affect the cat's viability over the long term. The researchers will build on existing data from  the Ohio Department of Natural Resources and collect non-invasive data via camera trapping and genetic sampling.  The data will provide estimates of bobcat abundance in Ohio, and set the foundation for sound bobcat management and conservation.
The Division of Wildlife has no evidence that any research proposal in the state requires carcasses beyond those obtained from road kill and incidental trapping.
Modeling Bobcat Populations with DNA Markers
Research that began in the summer of 2017 with financial support from Ohio University enabled  a team of led by graduate student Heidi Bencin and a team of undergraduate researchers and volunteers  to spend months traveling the back roads of Southeast Ohio, setting bobcat survey stations using camera traps and hair traps made from glue boards.
Images captured by camera traps  will determine where the bobcats are likely to be found in Ohio. The hair samples will enable the identification of individual bobcats using DNA markers.  This data can the be loaded into population models to evaluate the abundance of bobcats.
Another source of non-invasive DNA information is scat. The team collected bobcat scat last summer and plans to implement a larger search summer of 2018 using scat-detection dogs.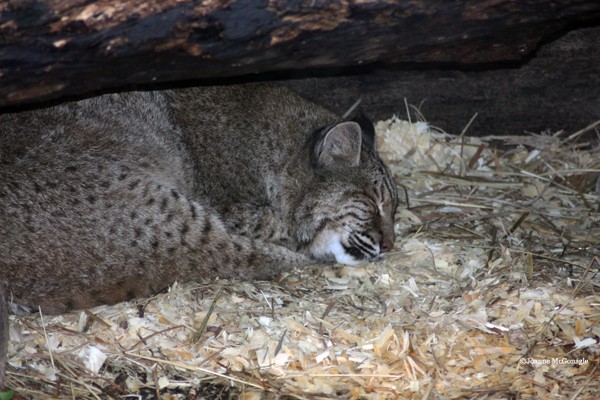 VOICE YOUR OPPOSITION TO BOBCAT TRAPPING SEASON
Even though is has only been four years since Ohio removed the bobcat from the state's endangered and threatened species list and the ODNR funded multi-year study just began, The Ohio Department of Natural Resources is proposing to open a 2018 bobcat trapping season in the southeastern part of the state. A trapping season using inhumane steel-jaw leghold traps.
The trapping proposal contradicts their own research plans. In an October 2017 report, the department wrote, "Little is known about the density and distribution of bobcats in Ohio, as well as the population trajectory, and which areas act as source populations. Such information is critical before decisions are taken on opening a trapping season and the maximum yearly take." 
TAKE ACTION NOW for OHIO's BOBCATS
Visit the ODNR Website and voice your opposition to this proposal before March 31! ODNR WEBSITE
 Scroll to the bottom of the page and submit a comment for rule 1501:31-15-17  Seasons for game birds, game quadrupeds and furbearing animals.
LEAVE a Comment
Visit: Save Ohio's Bobcats  Save Ohio's Bobcats website has up-to-date information about the proposal, upcoming meetings and other ways to help.
THANK YOU for caring about all cats big and small!