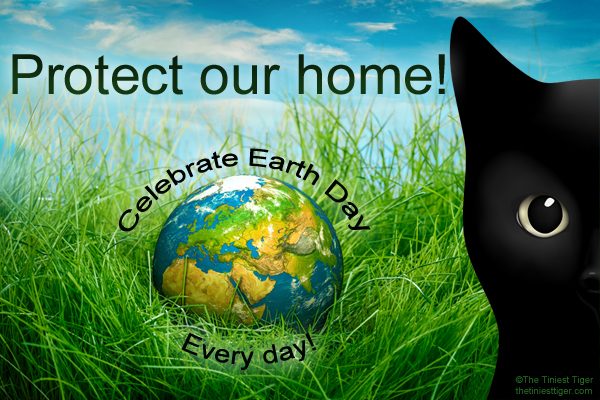 Earth Day 2018 Calls to End Plastic Pollution
The Earth Day Network announced that Earthy Day 2018 will focus on ending plastic pollution by Earth Day 2020, the 50th anniversary of the first Earth Day in 1970.  The Earth Day movement let to the creation of the U.S. Environmental Protection Agency (EPA) and the passage of the Clean Water, Clean Air and Endangered Species Acts.
The Earth Day Network's burden is heavier under the current U.S. administration that is working to dismantle these very protections that have been hard won over decades by dedicated groups determined to clean up and keep our home safe for all inhabitants.
Remaining true to their purpose, the Earth Day Network committed to another major clean-up initiative. The Earth Day Network is dedicated to end plastic pollution. Every year 300 million tons of plastic are sold and 90% of the is thrown away, ending up in landfills, in the oceans and even in our bodies.
Plastic Ocean
To get a better understanding of the enormity of the plastic issue, The United Nations made the video Plastic Ocean.
The plastic pollution problem is enormous.  The plastic islands floating in our oceans are testament to the problem as seen in the image of penguins living on plastic waste.
Five Things You Can Do to Use Less Plastic Now
Stop using plastic straws, even in restaurants. If you must use a straw, consider purchasing a glass or stainless steel straw.
Use a reusable grocery bag. This movement is gaining traction and you can help! Simply place canvas or other totes and keep in a convenient location  so they are easy to grab on your way to shop.
Take reusable produce bags to the grocery store too. They are easy to find with a quick google search. 😉  You can pack your produce and then toss in the washer to have them ready for your next shopping trip.
Use a reusable bottle or mug for your beverages. I use a stainless steel water bottle and take it with me even when I travel. Most airports have water fill stations now too making it even easier and you will save money too.
Don't use plastic cutlery at home and ask restaurants not to pack them in your take-out orders. If you are going home you have cutlery and if you are going back to work, keep a set in your desk.
Once you have eliminated these five plastic items from your daily life, you can reduce more plastic from your home.  Thank you for caring about all animals big and small.