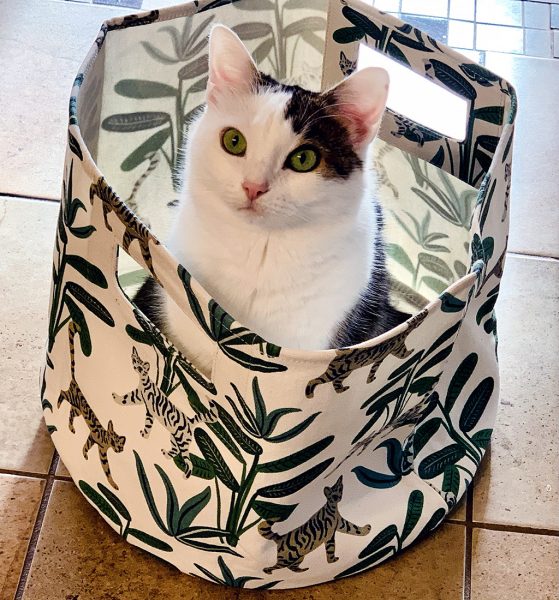 New Cat Canvas Storage Bin
Our new cat canvas storage bin is Annie approved! A pretty cat and greenery design canvas storage bin might be the perfect place to keep your cat's toys organized. If your house is like ours, cat toys can be find just about anywhere. Eddie especially loves toys. He plays all day long and can get a bit possessive of what he thinks are his toys. And he thinks all the toys are his. No cat fights have broken out, but he makes it known that he thinks the toys are his. Eddie leaves a trail of toys every day. This canvas bin makes it easy for us to put the toys back in one location for him and he can pick out which toy he wants to play with next from the bin.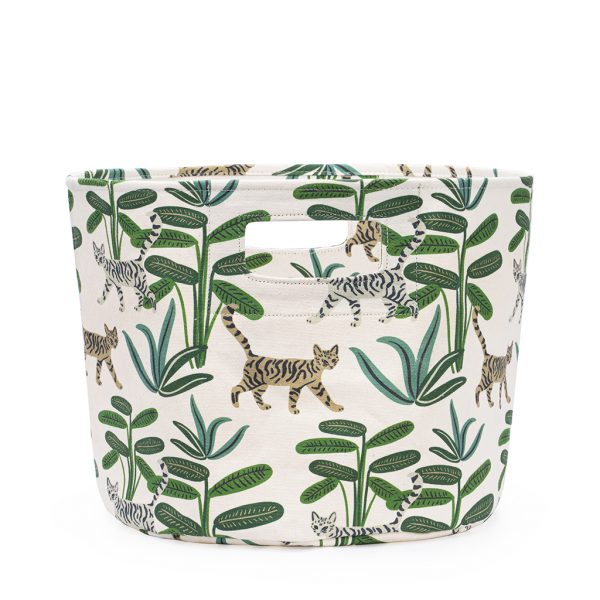 Cat and Greenery Design
This canvas bin is made from 100% cotton canvas. The bin measures 12″ across the bottom and about 14″ high. The storage bin is lightweight and collapsible. Folds flat for storage, but I think the design will make you want to keep it out all the time.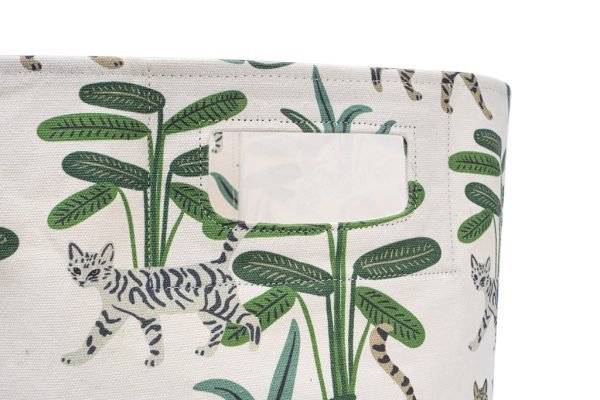 The handles are stitched in place to add strength and durability.
The Cat Canvas Bin Giveaway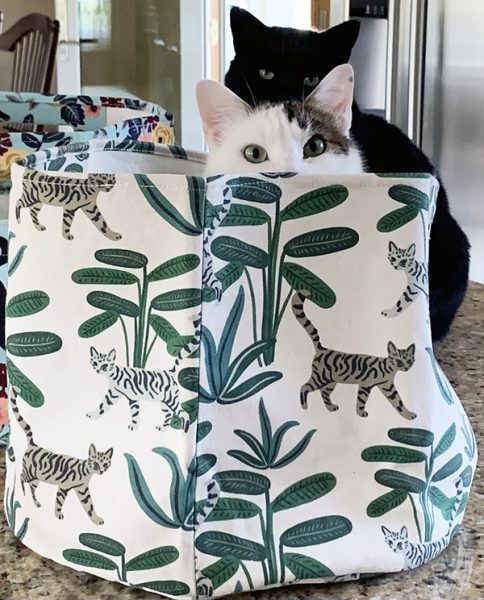 One member of The Tiniest Tiger community will receive one of the new cat and greenery design bins!
how to enter
Enter your information in the contest widget so we know where to ship your package. If you are reading this in your email, you might need to click through to enter the giveaway. Pounce here: Cat Canvas Storage Bin Giveaway.
Please let us know in the comment section below what you will store in your cat canvas bin. If you can't wait to get your own canvas bin pounce here: Triple T Studios.