Meet Jimmy!
Jimmy, is a bright-eyed handsome ginger cat, isn't he?  And the folks at Iams think so too because Jimmy, who is 11 years young, earned an Honorable Mention in the Iams Senior Plus Play Young Stay Young contest.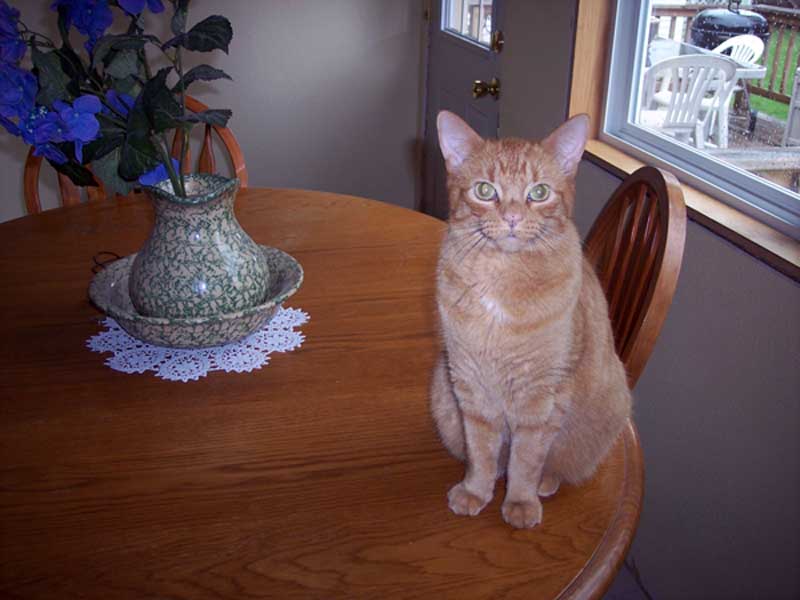 Bright-Eyed Handsome Jimmy
Here is what Jimmy's pet parent has to say about her young at heart boy:
Jimmy loves to play with my puppy Fiona,  he'll jump down in front of her and roll around taunting her until she goes after him than he jumps up high to where she can't reach him and stare at her, it's hilarious! Then at night when I'm getting ready for bed he gets all frisky and he'll hide around the corner and jump out at me, I know it's coming yet he scares me every time!
Way to go Jimmy!  I love to play hide and seek and even though my parents know I am ready to pounce on them, they squeal every time too.
Do you have a cat or dog that refuses to act their age?  If you do, why not enter them in the Play Young Stay Young Contest.
Enter your Cat or Dog for a chance to Win a Year's Supply of Iams Senior Plus!
Each week between now and June 3, 2012 the team at Iams will choose one cat and one dog 11 years of age or older that refuses to act their age. You only need to submit a current picture of your cat or dog and tell them how or why they refuse to act their age. You could win a year's supply of Iams Senior Plus!