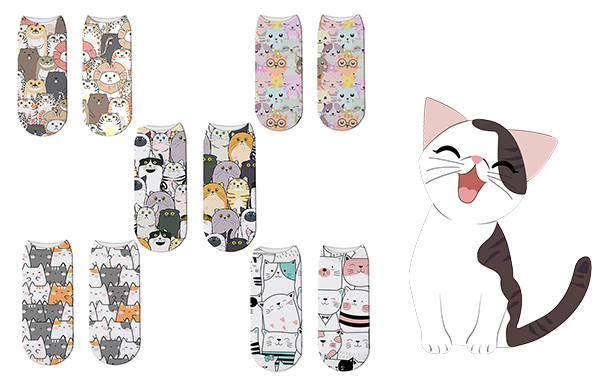 Summer Cat Footies
We could all use a little more whimsy to brighten our days. The fun cat patterns on these cotton-poly footies might do the trick! These colorful patterns are on the top where you will see them when you look at your paws. The back of the footies are solid white.
The socks are stretchy and the one size will fit most. I wear a 7.5 and there it plenty of stretch to fit comfortably. They are lightweight and perfect for Summer. You could slip them on with your sandals or wear them with your slippers around the house.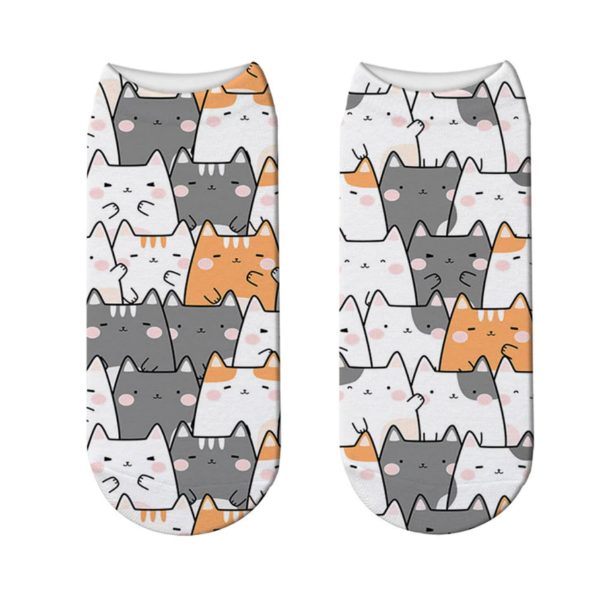 Fun Cat Patterns
The Cat Footies are available in 5 designs and you can purchase each or the 5-pack with one of each.
Colorful Kitties
Ginger and Gray
Big Cats
Pink and Teal
Feline Friends
The New Cat Footies Giveaway
One member of The Tiniest Tiger community will receive a 5-Pack of the new cat footies.
how to enter giveaway
Enter your information in the contest widget so we know where to ship your package. If you are reading this post in your email you might need to click through to enter the giveaway. Pounce Here!
Let us know in the comment section below this post which cat pattern you like the best.
If you can't wait, you can grab your own 5-Pack of Cat Footies right here!
Don't forget to enter the Peekaboo cat Hook giveaway too!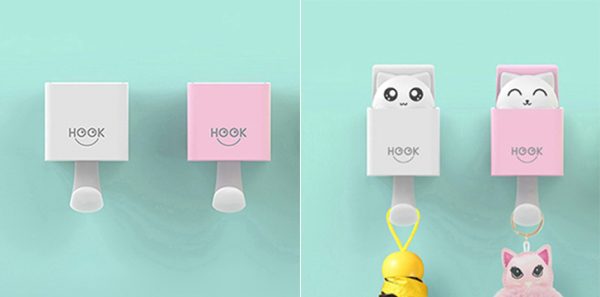 To Enter for a chance to win a 4-Pack Peekaboo Cat Hooks Pounce Here!