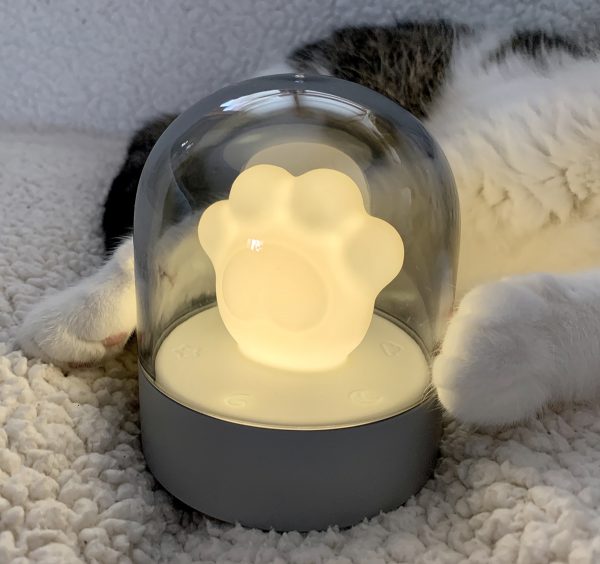 New Cat Paw Night Light
The new Cat Paw Night Light not only adds a warm and soft light to any room, but this night light also has the option to play a soothing lullaby too. You can choose between low, medium or high light setting. You can also choose to enjoy the soft light solo or listen to the lullaby with interactive light.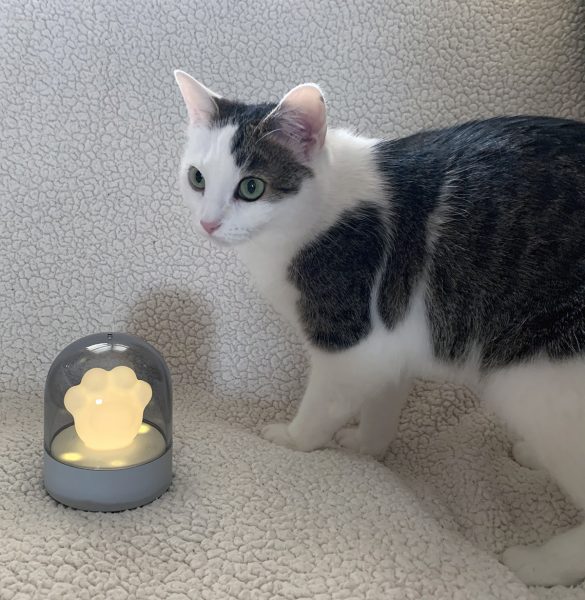 How the Light Works
Make sure you charge the cat light fully. There is a USB cable included. While charging there will be a cute sun shaped light glowing on top of the light. When fully charged, the sun shaped light will go off. It takes approximately 3 hours for a full charge
Super easy to use even in the dark. To turn on, you gently press the top of the cat paw night light. You can choose the light setting by the number of times you press the top of the night light.
Press the top of the light:
1 time for low.
2 times for medium.
3 times for high.
4 times to turn off.
If you would like to listen to the lullaby music, press and hold for approximately 2 seconds for the music to start and the light to become interactive with the music.
The light and music will automatically shut off after 30 minutes.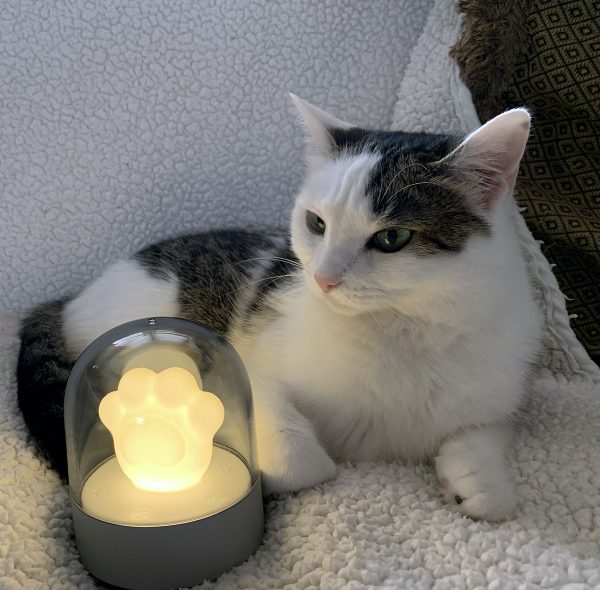 What's in the Box?
Inside the box you will find, one cat night light, one USB cable and we have created an instruction sheet to make it easier to begin enjoying your night light.
The light is approximately 3.5 x 4.33 inches
No batteries are required
Rechargeable battery with USB cable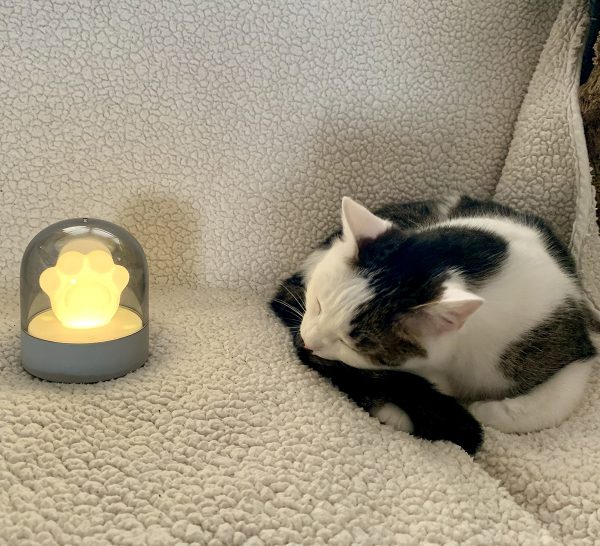 Annie approves
Annie checked out the new cat paw light and decided to curl up and take a nap listening to the lullaby.
The Cat Paw Night Light Giveaway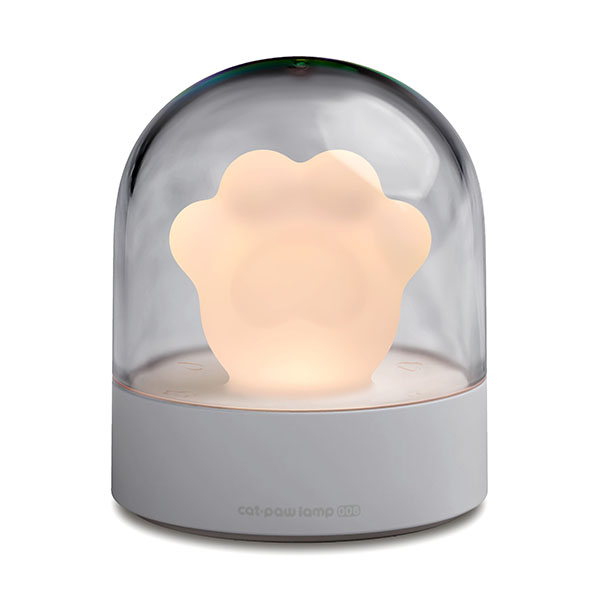 One member of The Tiniest Tiger community will receive the new cat light.
How to Enter
Enter your information in the contest widget so we know where to ship your cat light. If you are reading this in your email you might need to click through to enter the giveaway. Pounce here!
Let us know in the comment section below this post: Where will you put this Cute Cat Night Light? Will you let it glow soft white only or play music too?