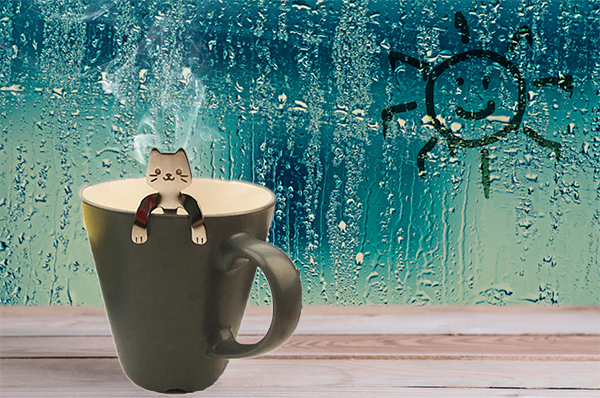 Cat Spoons for You and a Friend!
These cat spoons will lift your spirits and warm your heart when hanging on your mug during coffee or tea time. Sometimes we get caught up in our day and begin to feel overwhelmed by our to-do lists, the news, and maybe even if you work with others, your co-workers might add some stress to your day.
When I saw these teaspoons with a cute cat design, I thought they could bring just a little happy to even the most stressful of days. Imagine sitting in a meeting feeling less than happy and then you see your little cat spoon hanging out on your mug. Instant heart-warming cat love.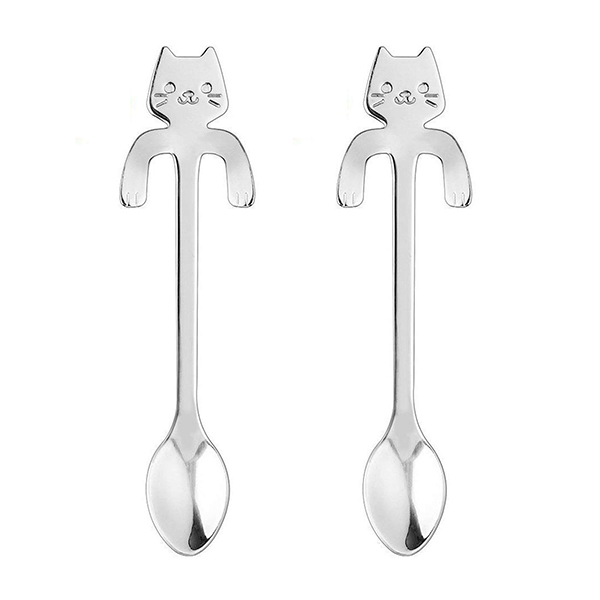 The stainless steel cat teaspoons are shiny and smooth with the sweetest little face. The cat legs hug your mug showing cute little paws hanging over the edge.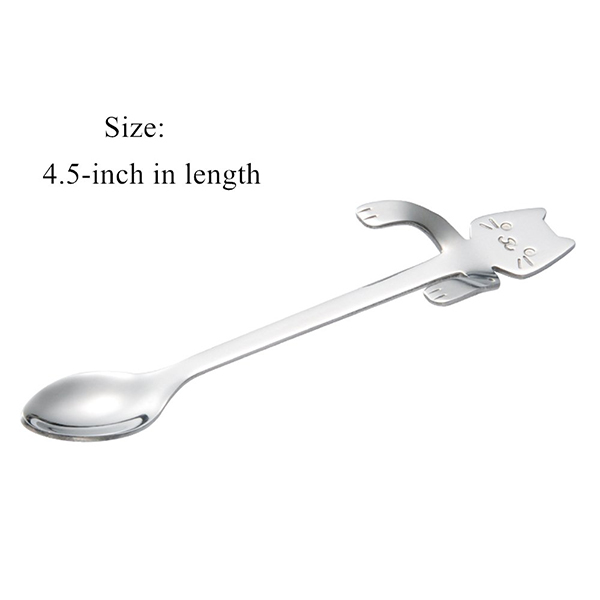 This is a smaller spoon, measuring 4.5 inches in length. The small size makes it purrfect for hanging out on your mug. We packaged them so you can choose one or a two cat spoon set.
The Cat Spoons for You and a Friend Giveaway
This is a photo of a super cute spoon my my mug hanging out in our sunroom with Annie, Eddie and Mercy. Did it make you feel a little happy?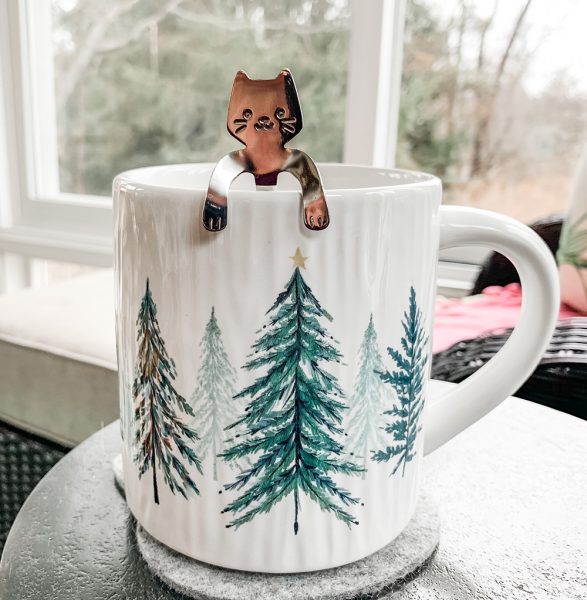 One member of The Tiniest Tiger community will receive a set of two cat spoons for you and a set for your friend!
How to enter
Enter your information in the contest widget so we know where to ship your package. If you are reading in your email you might need to click through to enter the giveaway. Pounce Here!
Let us know in the comment section below this post: Coffee or tea? Will your cat teaspoons be hanging out with you while you enjoy a mug of coffee or tea? Who will you share a set of spoons with if you win?