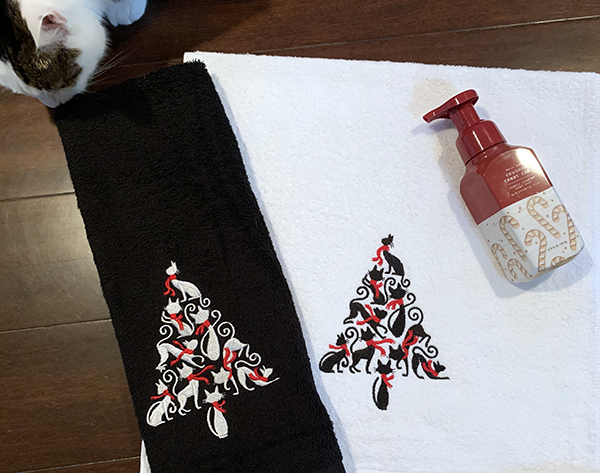 Cat Tree Hand Towels Just in Time For Holidays
The Holiday Cat Tree Hand Towels have arrived just in time to add some festive feline fun to your home. This year we all spent more time at home, so we decided to create cat hand towels to make your holidays a bit more meowvelous!
The embroidered cats form a tree shape in the center of the towel. The cats are featured in different poses each adorned with a holiday red scarf. The white cats with red scarves are on the black towel, and the black cats with red scarves are on a white towel.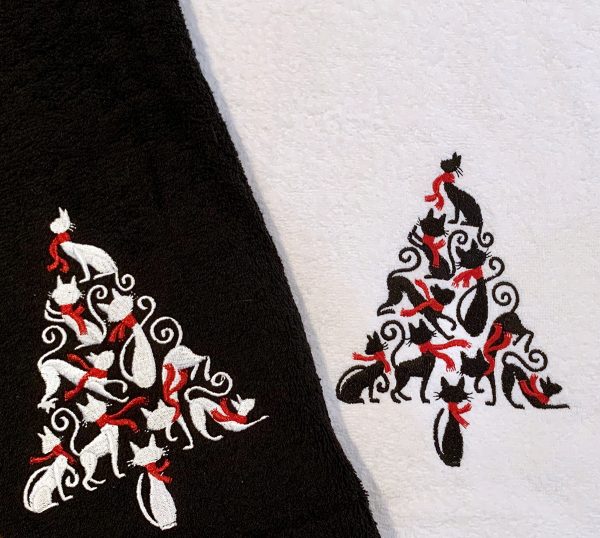 The cat towels are 100% cotton and are generous in size. They measure 16″ wide and 30″ in length. There is a .5″ finished border on both ends of the towel. The embroidered cat design measures 6″ high and 5″ wide at the base of the tree.
Bob approves of the cat Towels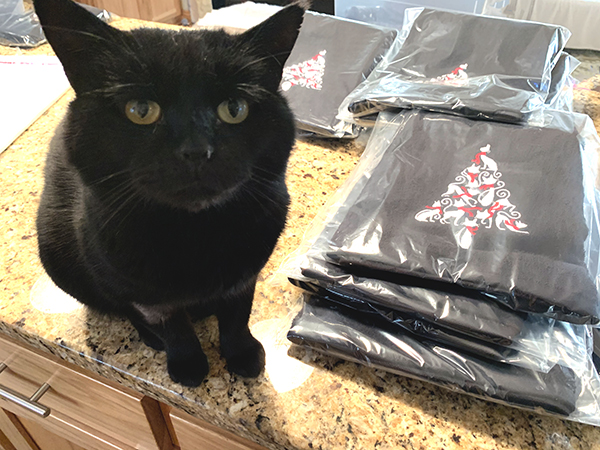 This is Bob's first holiday season with us so there are lots of new things for him to check out. Bob approves of the new towels, but he seems to like the black cats on the white towel just a little bit more than the white cats.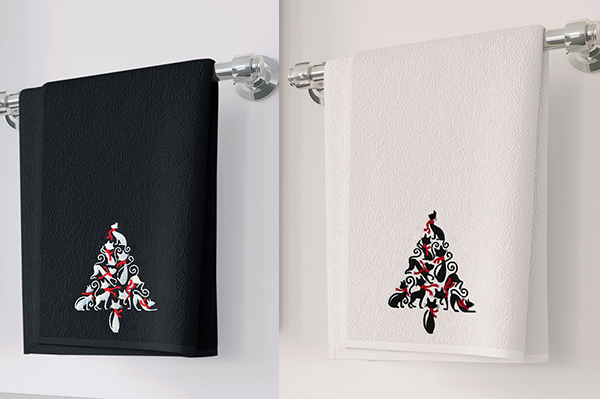 Available in:
The Holiday Cat Tree Hand Towel Giveaway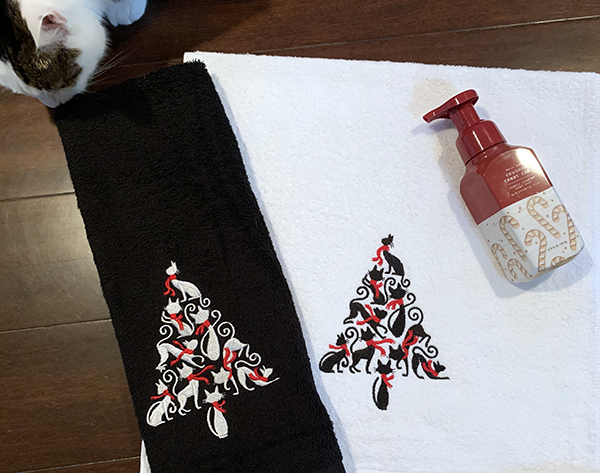 One member of The Tiniest Tiger community will receive the bundle of the Holiday Cat Tree Towels. One black and One white.
how to enter the giveaway
Enter your information in the contest widget so we know where to ship your packages. If you are reading this in your email you might need to click through to enter the giveaway. Pounce here: Cat Tree Hand Towel Holiday Giveaway.
Please let us know in the comment section below where you will place your cat towels!