Surprise Gift Bags!
We receive cat toys and other products to try and as much as we like all the items we receive, there comes a time when we just have too much and the cats have too many toys.  We have been sorting through items that are both for cats and for cat ladies and decided it is time to share these fun items with you.  Each of the cats have different favorites, so we have sorted the items to be a gift bag from each cat.  We will give you a hint about each cat to help you decide which Cat's Bag you will choose.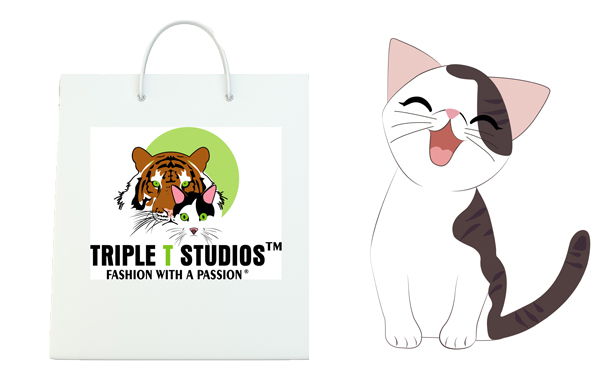 Annie's Cat Gift Bag
Annie likes toys but she likes only certain toys.  She doesn't seem to be fond of interactive toys but more the soft plush toys, specifically her green worm.  Annie likes to  spend the afternoon inside The Cat Ball® Shark.  If there is something shiny, Annie is the first one to pounce. Annie likes to snuggle with us on the sofa and is the first to pounce when we shake the treat bag.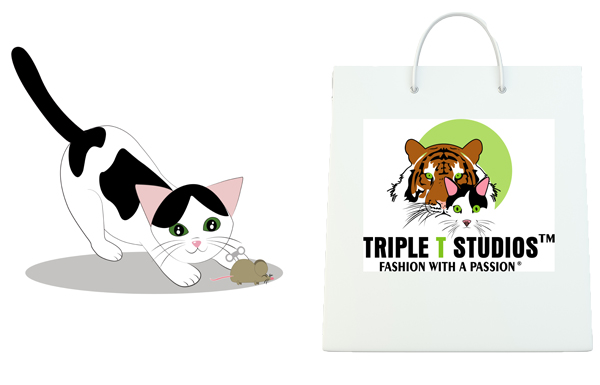 Eddie's Cat Gift Bag
Eddie likes to play and play all day.  He likes his CatIt Senses Circuit Track and he likes other interactive toys too.  His favorite plush toy is his Little Lion but as you know he has been known to play with Annie's green worm.  Eddie  will run off with shiny items if we are not careful but he is a little more sneaky than Annie.  Eddie likes to spend the afternoon lounging inside his race track but will snuggle a little bit if there is a chill in the air.
Mercy's Cat Gift Bag
Mercy isn't much for playing with toys, but every once in a while he will toss one around.  Mercy prefers to lounge the afternoon away soaking up sunshine on the sofa in the sunroom. Mercy doesn't seem to care about shiny things but if there is a plastic bag around he will be quick to chomp it. We have to keep all plastic away from Mercy.  He, like Gracey, is obsessed with the office cactus.
The Cats In The Bag Giveaway
Three members of The Tiniest Tiger community will receive one of the Cats In The Bag Surprise Gift Bags! One bag from Annie, one from Eddie and one from Mercy.
How to Enter
Enter your information in the contest widget so we know where to ship your prize if you win.
Let us know in the comment section below: Will you choose Annie, Eddie or Mercy's Cats in the Bag Surprise Gift Bag?
1) Pounce over to Triple T Studios and choose what you would like to find inside your gift bag than come back here and
2) tell us which cat's bag you will choose, Annie, Eddie or Mercy and what you think might be inside.
This giveaway is open to everyone! Void Where Prohibited