Our Friend Nancy is amazing. She takes great care of over 30 of our cat  cousins. She has opened her habitat and shared everything that she has to make sure that our cousins that were once in need, need no more.
Recently, Nancy drove for hours in the heat and rain to rescue a pregnant cat from certain death at a shelter. Even though exhausted when she and the new cat arrived at her home, Nancy made sure all of her cats are fed and loved.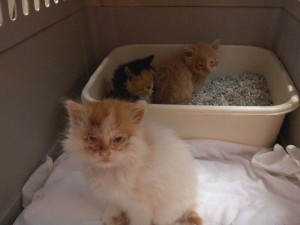 Nancy decided to call the new arrival Joy!
Joy is what Nancy brings to the cats lucky enough to find a a forever home in her habitat. Nancy works very hard to provide for our cousins. Our small paws united to honor Nancy by returning some love and affection from her Friends at The Tiniest Tiger.