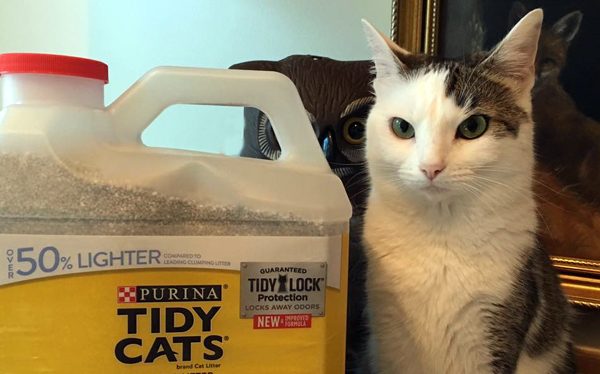 We are a member of the Tidy Cats Insiders and are being compensated to help spread the word about innovations and updates about Tidy Cats. The Tiniest Tiger only writes about topics that we think will also be of interest to you and all opinions are our own.
Are you a victim of Stank Face?
With three cats in our home we have three times the love. But we also have three times something else!  Litter box smells.  And if we are honest there are times when we become victims of Stank face!  What is stank face?  Glad you asked.
Stank Face (st?NGk f?s) n.: The universal expression of disgust often caused by litter box odor. Stank Face indiscriminately strikes cat lovers, friends and family alike, typically in the comfort of their own home. Symptoms include watery eyes, feeling like you've lost control of your face, crinkled nose, curled lip, contorted mouth and, in extreme cases, involuntary gagging.
Paul and I aren't the only ones to suffer from Stank Face.  Annie living with two male cats has fallen victim to Stank Face.  Imagine going to your own litter box only to be overwhelmed by a cloud of stank drifting over from one of the other litter boxes.  This is a serious matter and not to be taken lightly as you can see by the seriousness of Annie's face in the photo above.
Angela Kinsey and Tidy Cats Launch a Public Awareness Initiative
But, there's good news: Tidy Cats' litter now features guaranteed TidyLock™  Protection that better locks away the odors that can lead to Stank Face.  This summer, Tidy is partnering with actress and cat-lover Angela Kinsey, (best know for her role as Angela Martin on NBC's The Office) for a public awareness initiative to shed light on Stank Face and how TidyLock™ Protection can help alleviate this smelly condition.
Angela filmed a public service announcement about this important topic and the need to Stop Stank Face. "Stank Face is a horrible condition from which no cat owner, their friends nor family should have to suffer," said Kinsey. "As a cat-lover and an actress, I know the value of having a stank-free litter box, as well as the importance of having control over my face. Now, thanks to Tidy Cats with TidyLock Protection, I can live a Stank Face-free life."
TidyLock Protection to the Rescue!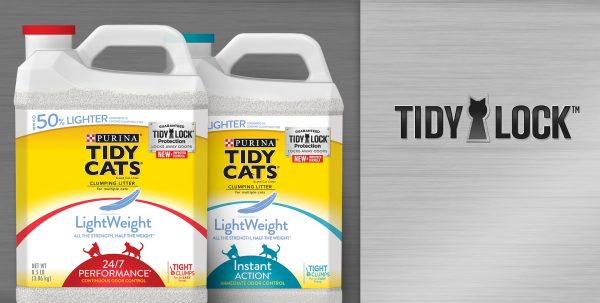 TidyLock Protection better absorbs liquids and features an improved deodorizing system that neutralizes odors to stop little box stank.  TidyLock Protection is available in the Light Weight and traditional versions of the 24/7 and Instant Action clumping litters. Look for the TidyLock Protection Silver image on the cartons of Tidy Cats!
We are grateful to TidyLock Protection helping to alleviate Stank Face in our home.  Here is Annie's before and after photos. As you can see, TidyLock Protection helps Annie live a Stank Face-free life too.