Forest Scented World Best Cat Litter Giveaway!
Congratulations to Laura, Kathy, Raine, Elena and Verna! Thank you to everyone that participated. We will have another great giveaway soon. xoxox Gracey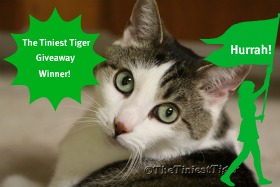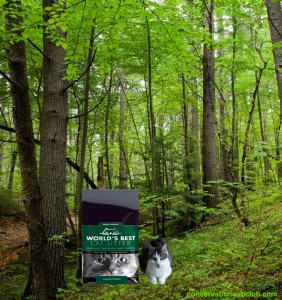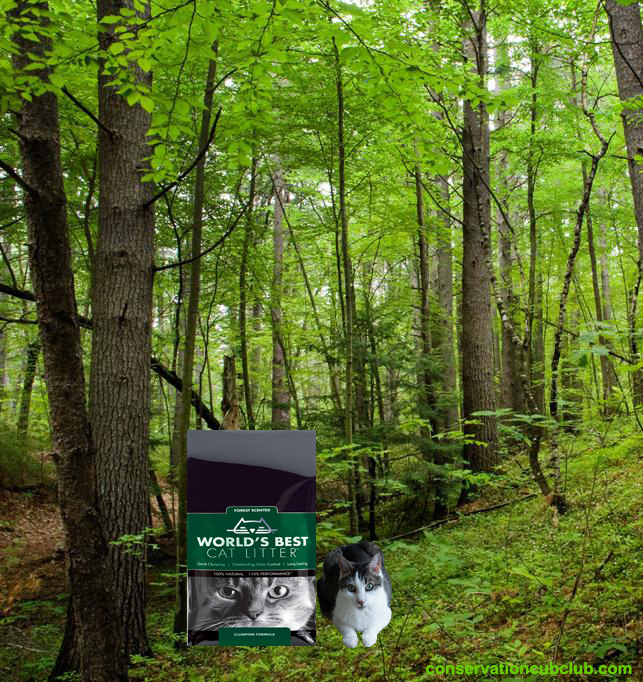 The new Forest Scented Worlds Best Cat Litter allows me to bring out my inner tiger and pretend I am in the forest. Because all cats can be little stinkers from time to time, cat parents are sure to appreciate the fast clumping action of this litter and the super fast absorbent quality too that stops the odor before it gets a chance to spread throughout the house.
5 Friends will Receive two 6 lb bags of the new Forest Scented Clumping Litter!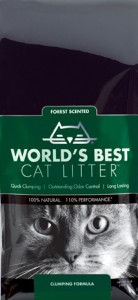 Our friends at Worlds Best Cat Litter are so excited about the new Forest Scent that they are giving away two 6 lb. bags of the new clumping litter to 5 friends of The Tiniest Tiger!! Now you too will be able to see if tinkling in the forest scented litter brings out the inner tiger in your cat!
Please remember to slowly integrate the new litter with the existing litter for the best transition.
Here is all you have to do
Tell me in a comment below this post what type of litter you use and why you would like to try the new Forest Scented World's Best Cat Litter
The Rules:
Contest closes on Wednesday April 10 at 5 pm Eastern! This contest is now closed. Thank you for participating.
Please one comment per person. I will enter all names in to Randomizer.com. The winner will be notified by email or through facebook depending on the contact information you provide. Make sure you are watching for an email from me. The subject line will say Forest Scented Litter Winner . Void where prohibited by law.
This giveaway is open to friends who live in the United States. The litter will be shipped from World's Best Cat Litter.