Gingerbread cardboard cat house made in usa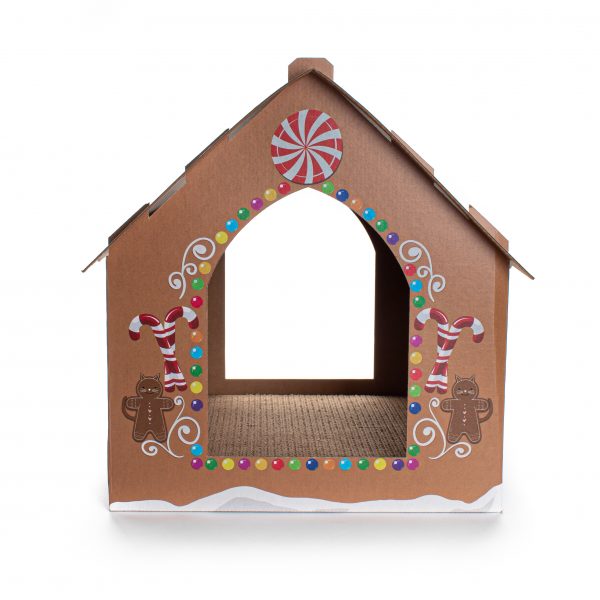 Our Gingerbread Cat Houses are extra sturdy making sure they will hold up to your cat's wear and tear.  The solid scratcher base provides a tempting alternative to scratching the sofa.  The adorable designs, created by Karen Nichols of Cat Scouts fame, are fun for you too.
Our cardboard cat houses are super easy to assemble too. The house fold up to a solid floor and the walls lock into place with tabs and slits. The scratcher base fits securely on top of the folded floor to hold the scratcher in place. The one piece roof fits easily onto the tab and slit configuration.
The cardboard is nearly twice as thick as some of the other cardboard cat houses available. This solid construction withstand even the wild wrestling of Annie and Eddie.  And, our cat scratcher houses are Made in USA!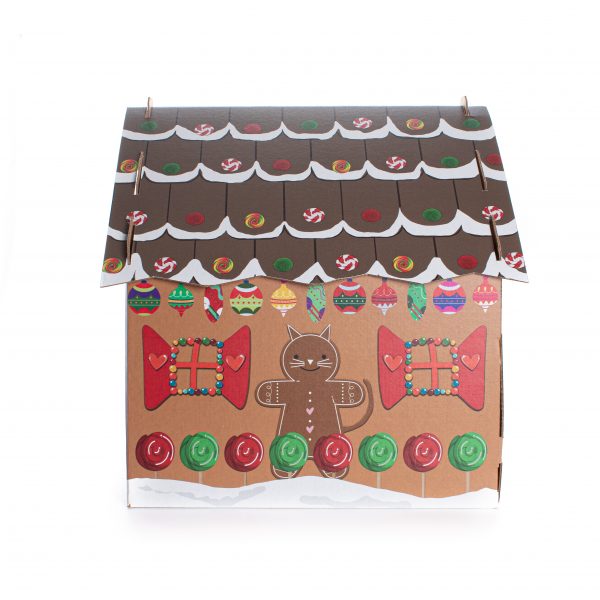 Gingerbread Cat Toy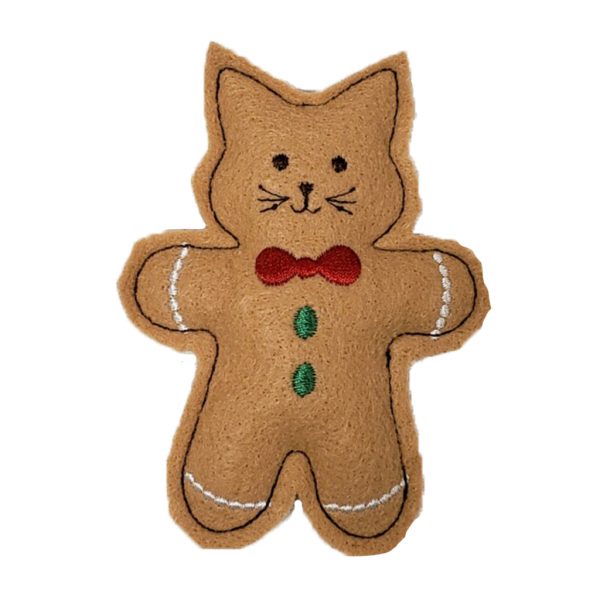 Isn't our new Gingerbread Cat Toy adorable too? Created in collaboration with Abbie at Crochet Kitty, this fun holiday cat toy is sure to Satisfy the Big Cat in Your House cat®.  The Gingerbread Cat Toy is the perfect size for your kitty to carry, throw and chase.  Stuffed with polyfill and catnip, this soft mouth-friendly with embroidery features measures about 4″ x 3.75″. Made in the USA too!
The Gingerbread Cat House and Cat toy Giveaway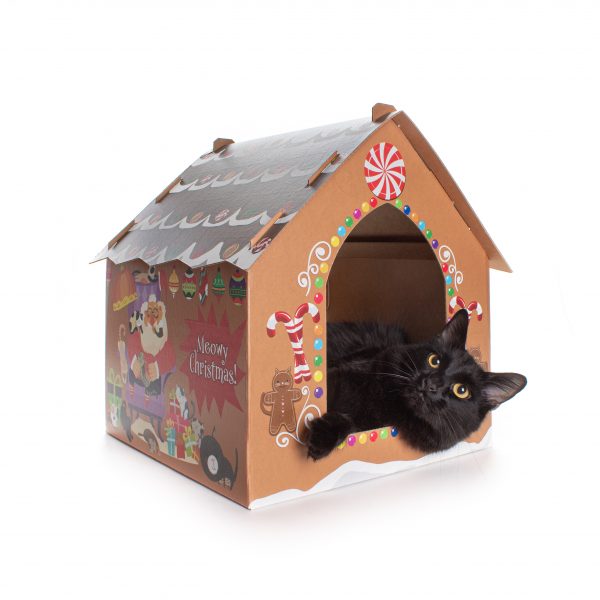 One member of The Tiniest Tiger community will receive the Holiday Cat House and one of the adorable Gingerbread Cat Toys! Super cute cat meowdel not included in the giveaway!
how to enter the giveaway
Enter your information in the contest widget so we know where to ship your package. If you are reading this in your email, you might need to click through to enter the giveaway. Pounce here: Gingerbread Cat House and Cat Toy Giveaway
Please let us know in the comment section below: Do you include your cat in your holiday celebrations?