Win a $50 PetFoodDirect.com  Gift Card Just in Time for the Holidays!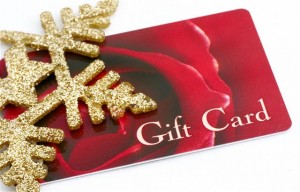 Congratulations to Patti S!
PetFoodDirect.com is giving one lucky member of The Tiniest Tiger  community the opportunity to win a $50 gift card!  The timing couldn't be better with the holiday season just beginning and pet parents will be shopping and stocking up on gifts and snacks.   The new PFD Rewards  Program has just been launched too that enables members to gain points for joining, purchaseing, and sharing with friends and family.  Your points can be redeemed for specific rewards such as donating meals to shelters and coupons towards toys, treats, and more!
The PFD Rewards Program is Free!
You can enroll in the PetFoodDirect.com Rewards Program at no cost.  Learn more about the PFD Rewards Program by clicking here.
PetFoodDirect.com has been delivering 15,000+ products to pet parents since 1997 and they believe in helping pets in need, too. From the single largest offering of premium canned and dry pet food to an extensive assortment of pet toys, treats, supplements and accessories, PetFoodDirect.com has it all! Better yet, you can shop for your dogs, cats, birds, rabbits, ferrets, guinea pigs, hamsters, fish, and other domestic animals all in one place!
Special Savings for The Tiniest Tiger Community

When you are ready to order, use the code SHIPFREE  and pounce here!

*Shipping Discount Coupon is valid on orders of $49 or more and up to 60 pounds. Ground ship only. Enter promo code 'SHIPFREE' at checkout to redeem. One time use per customer. Free shipping discounts cannot be combined with any other promotions, promo codes, or future processed Auto Ship orders. In-stock items only; no rain checks. Not valid outside the continental United States. Not for use with any loyalty or other reward websites.
How to Enter the $50 Gift Card Giveaway!
There are many ways to enter in the Rafflecopter below. Choose as many or as few entry methods that suit you. This giveaway is open to US mailing addresses only due to shipping costs. The giveaway ends at 12:01am ET on November 28, 2012. Best of luck to you.
Disclosure: We received a coupon code to try out the services of PetFoodDirect.com and  are happy to recommend this company to our readers both for its convenient service and this money-saving opportunity.