Gracey's Avon for Animals
I have a confession to make.  I haven't done a good job of picking up where Gracey left off with the Gracey's Avon for Animals. I sincerely want to thank those of you that have continued to order Avon products from our e-store over the last year and a half or more.
Over the last few years, proceeds from Gracey's Avon for Animals allowed us to make donations to PurrEver Ranch Sanctuary, Kitten Associates, Tiny Timmy's Dirty Flea Soap as well as contributions towards medical costs for many of our friends who had emergency needs for the care of their beloved cats.   We also donated to Tiger Haven, The Columbus Zoo and Big Cat Rescue.
I am sorry that I wasn't able to keep up the campaigns towards the end of my Master of Zoology program and then after the loss of Gracey.  Now with the help of Annie and Eddie, we are ready to follow Gracey's paw prints and do our best to help more cats in need.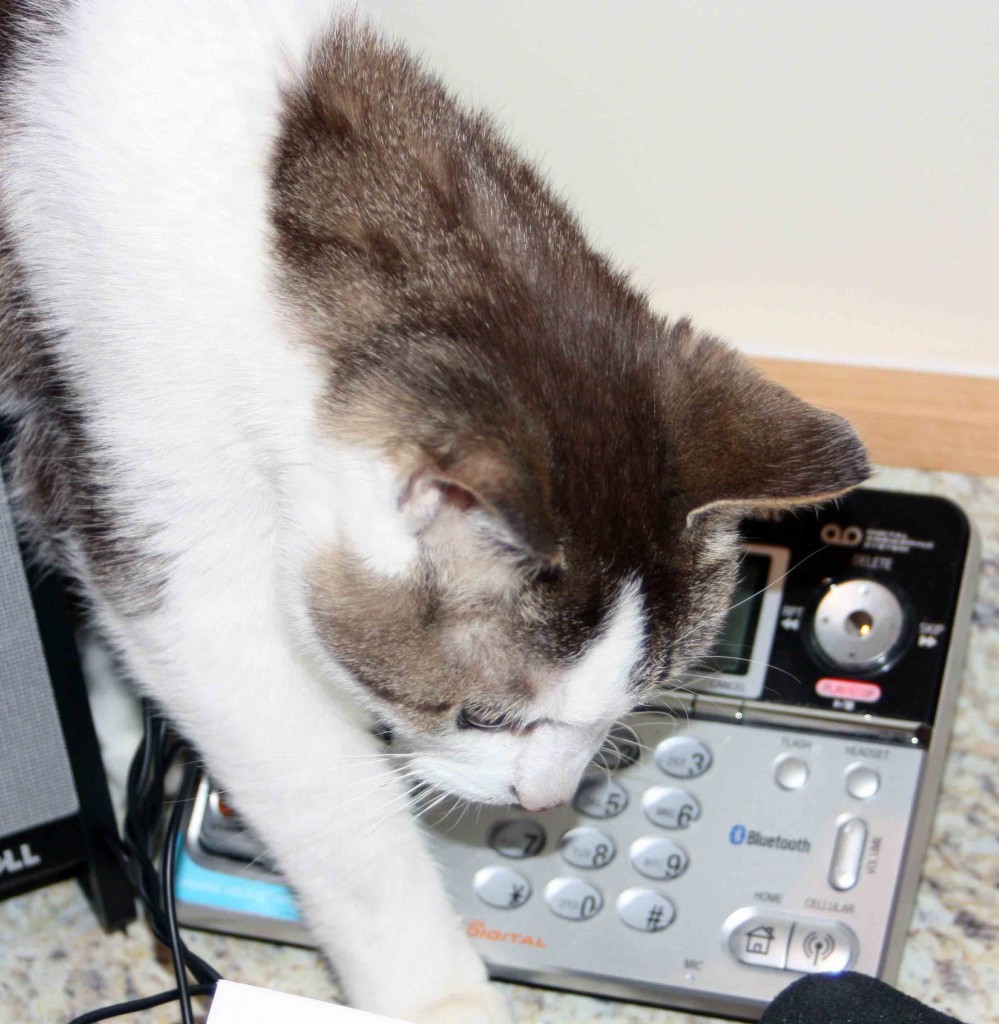 Some of you might remember the advertising slogan "Avon is Calling!"  That was why this was one of the first images Gracey used to launch her Avon store.  Today, Gracey's Avon has its own e-store that makes it super easy for you to order online and have your products delivered to your home.  There is free shipping on orders of $35 or more.
Labor Day Weekend Sale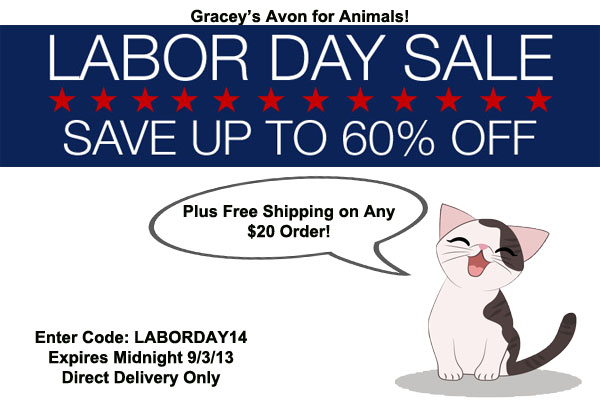 This weekend Avon is having a big Labor Day Sale.  You can get up to 60% off and free shipping on any $20 order.  When we saw this promotion, we thought this might be a good time to pick back up and carry forward Gracey's mission.
If you would like to browse Gracey's Avon E-Store here is the link:  Gracey's Avon
When I saw the pretty leopard watch in the brochure, I thought this would make a perfect giveaway too.
The Wild Side Watch Giveaway
One friend of The Tiniest Tiger will win this Avon Wild Side Watch.  The watch has a  silver-tone case and a leather like leopard print strap.  9 inches in length.
How to Enter
Enter your information in the contest widget so we know where to ship your prize if you win. Tell us in a comment below if you like to wear leopard print clothing and/or accessories.
The comment below this post is important. If your name is drawn and you didn't leave a comment, another winner will be chosen.
This giveaway is open to everyone!!