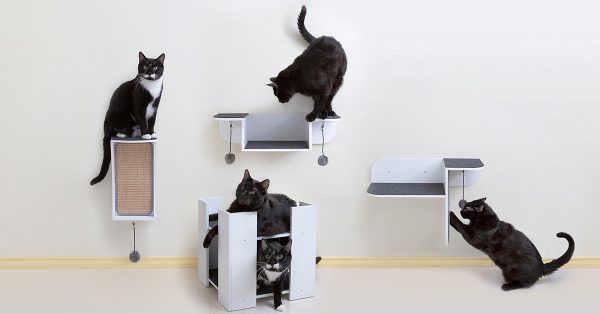 Our friend Kate Benjamin from Hauspanther is the creator of this new stylish and innovative cat furniture.  Kate designed the Hauspanther Collection by Primetime Petz to provide your cats with everything they need to satisfy their desire to climb, perch, scratch, play and of course lounge in style.
The Hauspanther Collection By Primetime Petz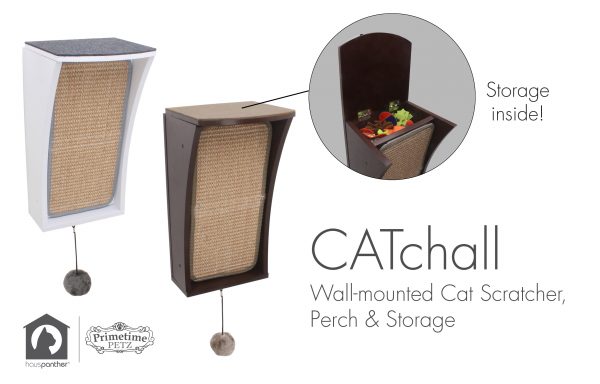 CATchall is a multi-functional wall-mounted piece that includes a replaceable sisal scratcher on the front, a cat perch on top, and plush toy below and convenient toy storage inside.  I love this piece because our Eddie loves toys!  The CATchall will help us place all of his toys in a convenient place as we pick them up throughout the day. The  CATchall is $49.99 including shipping to addresses in the continental US.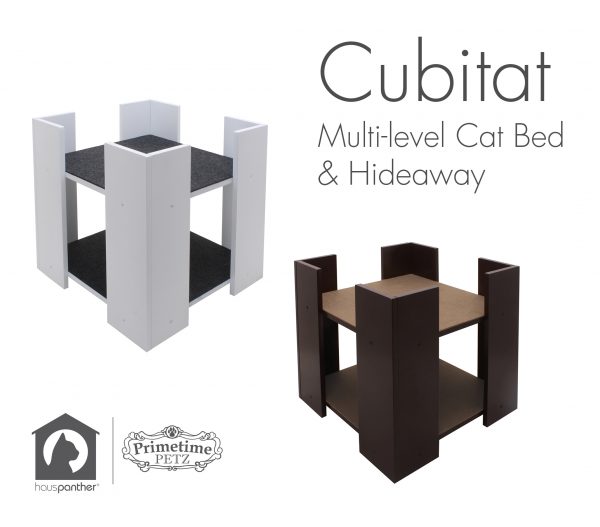 Cubitat is a multi-story cat bed with a hideaway below and a raised lookout on top.Your cat can choose top or bottom and there are plenty of openings for an easy escape. This is important in our house because there are times when Eddie needs to escape from Mercy and Mercy needs to escape from Annie.  The Cubitat $69.99 including shipping to addresses in the continental US.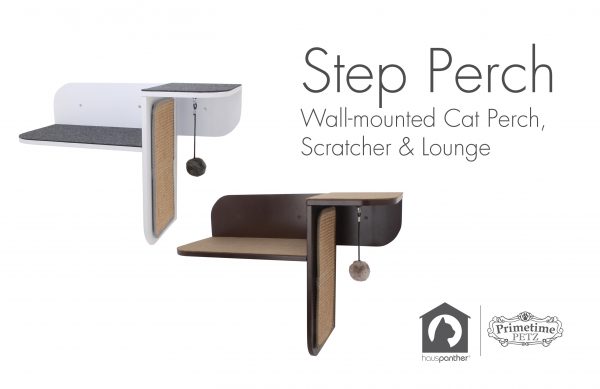 The Step Perch has one large lower lounge area and a smaller upper perch, as well as a vertical sisal scratcher and plush toy.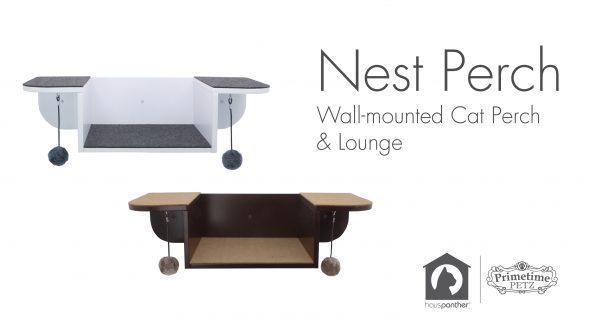 The Nest Perch has a large lounge surface nestled between two small upper perches with two plush toys below. Both are $69.99 including shipping to addresses in the continental US.
I love that all of the  perching and lounging surfaces are topped with soft felt to prevent slipping and not with carpet. The collection comes in two colors, white with grey accents or espresso with beige accents.
Purchase Today to Support The Jackson Galaxy Foundation
The new Hauspanther Collection by Primetime Petz is now shipping and  through today you can use discount code JGF10 when ordering any of the Hauspanther Collection products at shop.hauspanther.com and get 10% off PLUS Hauspanther will donate 10% of your purchase of the products toThe Jackson Galaxy Foundation!  Jackson's foundation is dedicated to improving the lives of at-risk animals through programs that help transform the places where these animals live and by helping the people who care for them. Offer expires at the end of today 9-15-16!!!