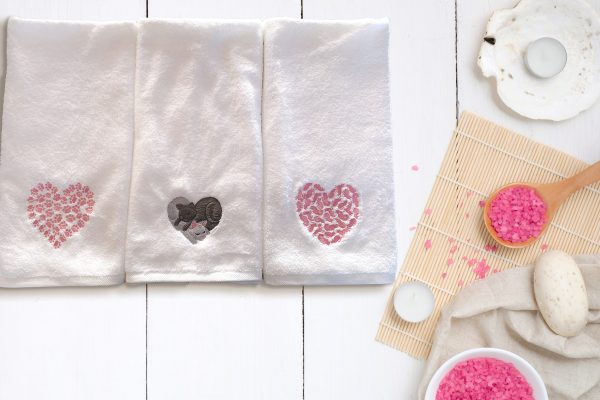 New! Heart Cat Hand Towels
We designed the new Heart Cat Hand Towels with the same love and care as the super popular Holiday Cat Tree Towels. ( Don't worry, they will be back in stock for the holiday season.) The towels are made from 100% cotton and are a generous size measuring 16″ wide and 30″ in length.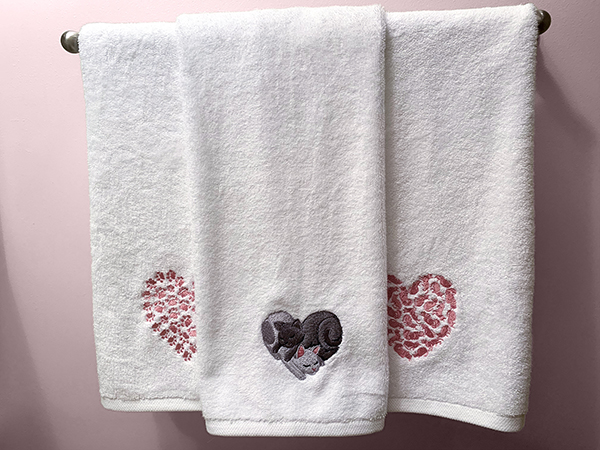 Three Cat Designs Purrfect for Valentine's and Every Day
We chose a white terry towel for the designs. Then we chose three heart shaped designs that we think are not only purrfect for Valentine's Day but for every day. We love our cats 365 days a year, right?
White Towel with Cat Paw Heart Design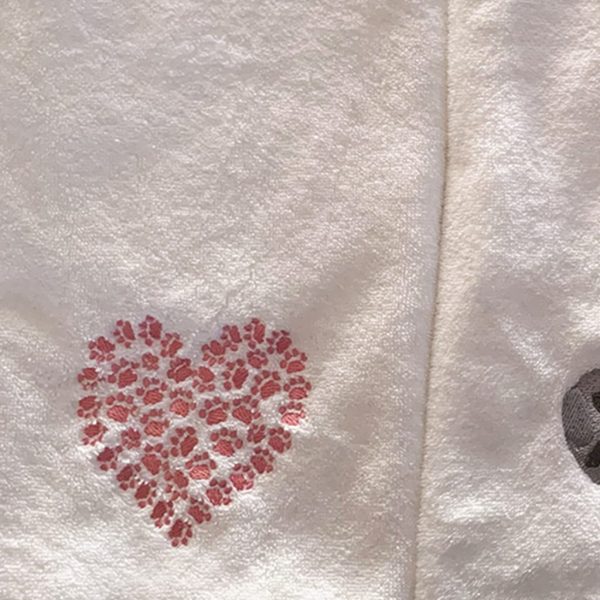 The pretty pink embroidered cat paw heart design measures about 3.75″ wide and 3.75″ high. This is the same cat paw design on our popular cat paw t-shirts.
White Towel with Cat Heart Design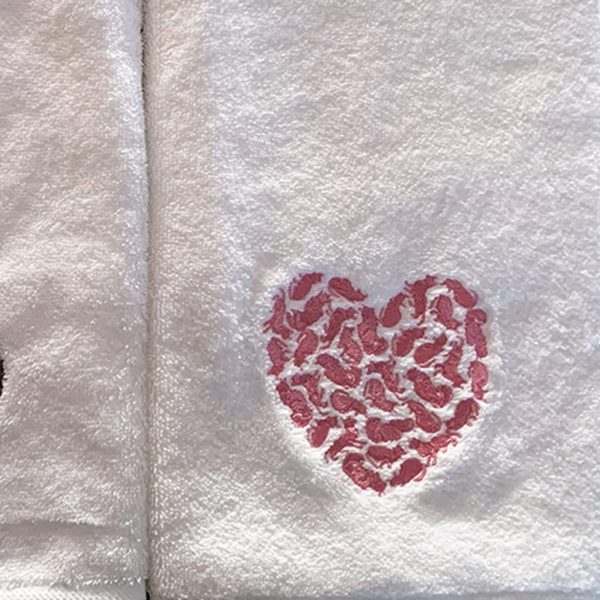 Pink embroidered cats form a heart shape design on this soft towel. This cat heart design measures about 3.5″ wide and 3.5″ high.
White Towel with Cat Nap Heart Design
Two cats napping in an embroidered cat shape form the design for this unique hand towel. This design reminds us of our own Annie and Eddie, who are often seen curled up together sleeping. The cat nap heart design measures about 3.25″ wide and 2.5″ high
the heart cat hand towel Giveaway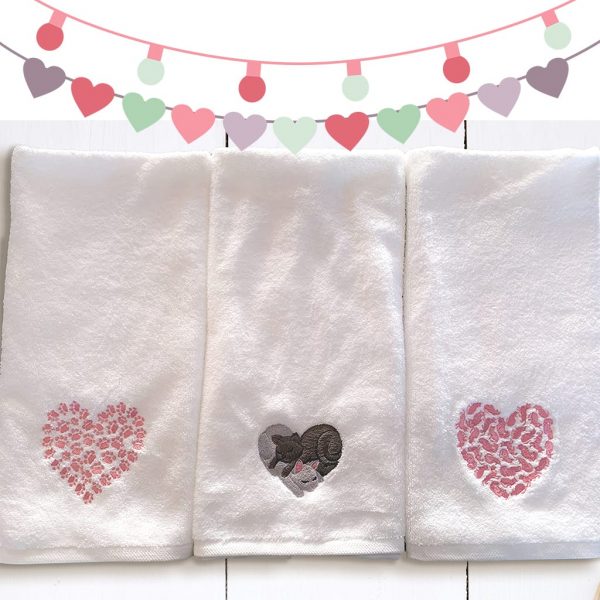 One member of The Tiniest Tiger community will receive one of each the new hand towels: One Cat Paw Heart. One Cat Heart and One Cat Nap Heart design.
how to enter the giveaway
Enter your information in the contest widget so we know where to ship your package. If you are reading this in your email, you might need to click the link to enter the giveaway. Pounce Here: Heart Cat Hand Towel Giveaway.
Please let us know in the comment section below which of the three designs you like best. The Cat Paw Heart, The Cat Nap Heart or the Cat Heart design? If you can't wait to get your own set of cat towels pounce here: Triple T Studios.