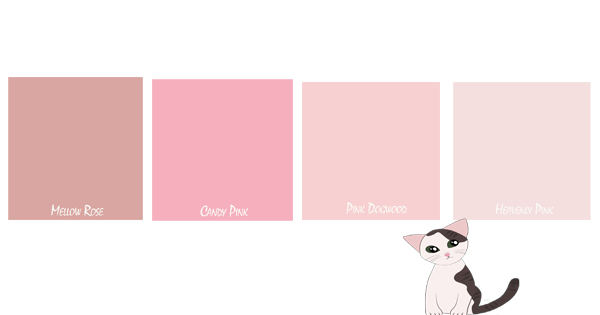 Help Us Pick a Pink!
Thank you so much for your help picking colors for the new Cat Snap Cardigan. Pink is popular but as you know, there are a so many pinks to choose from that we need you to help us pick a pink!
We have Mellow Rose, Candy Pink, Pink Dogwood and Heavenly Pink to choose from.
If you are reading this in your email, you might have to click through to participate in the poll  Help Us Pick a Pink Poll!
The sample Cat Snap Cardigans will be knitted this week.  We are excited about this new cardigan with feline finesse!