My cousin Mercy is super lucky. Not only was he rescued by my parents from the back alley when he was just a tiny kitten, but he does not have any food allergies or feline diabetes so when I receive super exciting food products in the mail to review, I rely on Mercy to test out the delicious food and treats.  I try not to be envious of him, but if I am completely  honest, I am just a little bit.
Mercy gave his approval for the Innova cat treats that came in the box.  He said they were super tasty and they are made with chicken, turkey, eggs potato, rice, apples and carrot. In fact, he gobbled them up pretty quickly.
Innova was the first holistic, natural pet food on the market when it started in 1993. The #1 ingredient in Innova products is always high quality protein. Their food contains no artificial colors or preservatives, meat by-products, fillers, wheat, corn or soy.  I know that many of you have expressed concern over the ingredients in your cat's food, so knowing that this food contains only what your cat needs  needs and nothing that they don't is great news, isn't it?
Innova dog and cat food is produced in Fremont, Nebraska, right in the heartland.  There are over 100 quality control checks that are conducted throughout the manufacturing process. All ingredients are tested for safety and nutritional value even before they enter the plant.  Because Innova is dedicated to  manufacturing standards, you can feed your cat with confidence!
The nice folks from Innova sent me Innova Coupons for a FREE BAG of Cat or Dog food up to 6.6 lbs!  They even sent me the envelopes with the stamps already on them to make it super easy for me to drop the coupons in the mail to two lucky readers!  See, their quality checks are in place even in their coupon giveaways!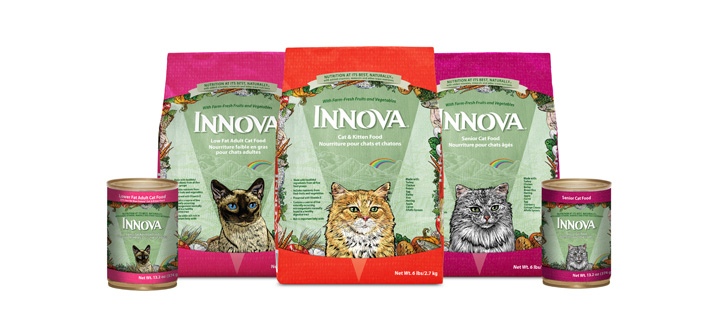 So, here is all you have to do.
Leave a comment here below this post about why you would like to try a free bag of Innova for your family member.
Leave your comment by  July 31, 2011.
The recipients of the coupons will be drawn by random number generator on August 1, 2011 and will be on their way via Mailman Phil and the USPS.  Hurrah!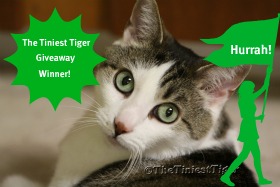 The Winners of the Innova Coupon Giveaway are Rose Saunders and Elizabeth Flynn!
Super Hurrah!
*Innova gave us the coupons for one free bag of Innova cat or dog food up to 6.6 lbs.