Spring Fun For Cats With Jackson Galaxy Toys!
Spring is here and Annie, Eddie and Mercy wanted to host a giveaway of some of their favorite Jackson Galaxy toys. I say some of their favorites because Eddie is not willing to share his Comfy Cocoon. See how worried he looks?
But, don't worry. We have a great bundle of fun for your cats in this giveaway. We are giving away the Jackson Galaxy Base Camp Hub Combo and three additional toys too!
Jackson Galaxy Base Camp Hub Combo
Build up your cat's confidence with the Jackson Galaxy™ Base Camp™ Hub Combo. This is an amazing cat playground and superhighway for fun, plus a safe haven. Comes with a solid green nylon tunnel that zips on to the Hub to encourage stalking and exploration. There are additional zippered portals so you could add more Cat Crawl™ tunnels in either mesh or solid nylon styles.
You can place soft bedding inside the base camp to create a cozy safe haven for your kitty. You might want to add a few of your cat's favorite toys too.
Jackson Galaxy Toys Too!
A set of three bright and colorful cat dice. These lightweight and irregularly shaped dice are sure to provide non-stop, unpredictable fun for your cats.
Jackson Galaxy Puma Paws
The Puma Paws are packed with U.S.A. grown catnip and wrapped with nylon in alternating patterns to create unpredictable bounce, keeping your cats engaged.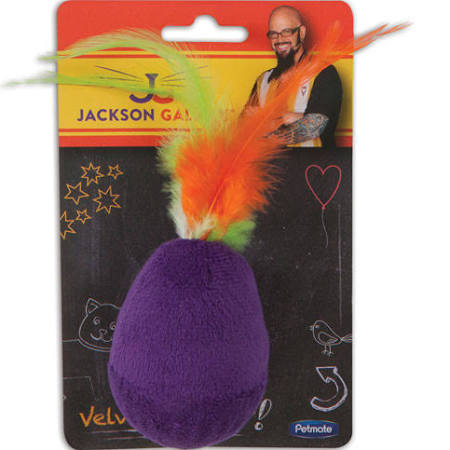 Jackson Galaxy Velvet Bobble
Cats love unpredictable play and this soft bobbler provides just that as it to tips and tosses teasing your cat with the feather-topped fun.
The Jackson Galaxy Base Camp Combo and Toys Giveaway
One member of The Tiniest Tiger community will win:
One Base Camp Combo
One Package of 3 Cat Dice
One Package of 2 Puma Paws
One Velvet Bobbler