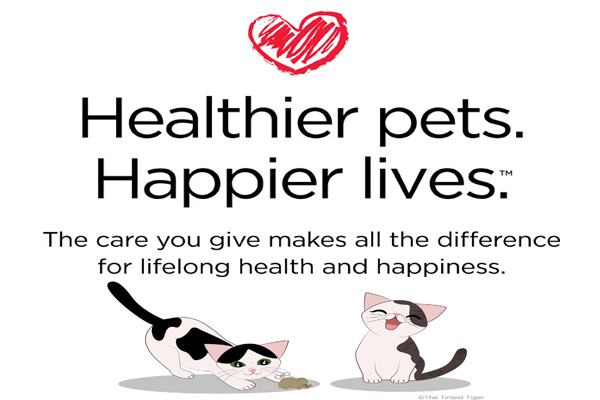 Annie and Eddie's One Year Checkup
Not long ago we talked about Annie and Eddie's one year checkup at the Morris Veterinary Clinic.  Annie got a clean bill of health but Eddie, you might remember, had some issues with this teeth and gums.   His plaque build up was impressive for a one year old and his gums were inflamed.  He returned to the clinic for x-rays and a further exam of his teeth.  As it turned out, Eddie needed to have most of his teeth extracted due to a genetic defect.
Had we not kept a close eye on Eddie's behavior and kept watch on his teeth and gums, our little guy could have been suffering in silence and become seriously ill.  We have a long relationship with the doctors at the Morris Veterinary Clinic and we know and trust them to provide our cats with the best medical care they need.
We were at the clinic this week for a follow up check of Eddie's teeth and gums.  Annie goes along for moral support.  She keeps an eye on her brother and growls like a wildcat when Eddie is being examined.
Eddie is on the mend now and is scheduled to return at the end of the month for a final check on his teeth and gums.  As for Annie, we are doing our best to brush her teeth at night and she is adapting surprisingly well.
Preventative Care Is Important
Cats are hardwired to not show signs of weakness so by the time your cat's behavior changes they can be very ill. Preventative care is so important for your cats.  Dr. Ashley Gallagher, veterinarian at the Friendship Hospital for Animals in Washington D.C. reminds us that
"Dogs and cats age much faster than us, so missing even one yearly appointment could be like you not visiting your doctor for over 5 years!"
 "Annual checkups also allow your vet to more easily spot problems at their earliest stages, when they can often be handled simply and cost effectively."
Three Easy Ways to Keep Your Pet Healthy and Happy
Dr. Gallagher shares with us three easy ways to keep your pet healthy and happy, while saving you money too!
Hill's Pet is Giving Away $100 Every Day for 90 Days!
Hill's Pet Nutrition is giving away a $100 prize good towards a veterinarian checkup every day for 90 days!  Who wouldn't welcome $100 to help out with your cat's vet expenses?  To enter, click here Hill's Pet Healthier Pets Happier Lives! 

This post is sponsored by Hill's. I am being compensated for helping spread the word about Hill's® Science Diet® Healthier Pets. Happier Lives.™, but The Tiniest Tiger only shares information we feel is relevant to our readers. Hill's Pet Nutrition, Inc. is not responsible for the content of this